What is a Hearing Officer?
A hearing officer is also known as an administrative law judge. These officers work within the government to decide cases through different agencies. The cases can be on different matters with disputes between different agencies, or the public.
The officer is government appointed to preside over agency investigations and hearings so that the agencies can exercise their powers through the court system. They often preside over ruling decisions that were made by agencies and disputed, such as in insurance and disability cases. The hearing officers may also preside in the federal jurisdiction for governmental cases.
What does a Hearing Officer do?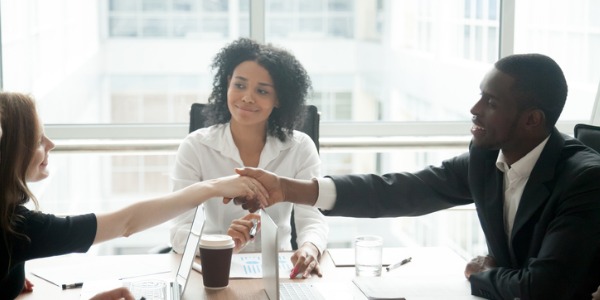 A hearing officer works through the dispute resolution process between agencies and the public. They typically preside over hearings for government agencies. For example, someone who has been denied disability may ask for an administrative hearing to exercise their rights. The hearing officer listens to both sides of the case and then makes a decision based on what they heard.
A hearing officer acts much like a judge, but only deals with cases involving administrative agencies. The officer's hearings are also much less formal than a traditional court case with a presiding judge. These hearings mostly take place in person, but can also be conducted through mailed testimony as well.
The role of a hearing officer is often seen as being more just than a traditional judge. The officer takes the time to review both sides and lets everyone have their say in the matter. The officer may also listen to testimonies and review evidence to make a judgement decision. This allows both parties to feel that a fair decision was made and not a hasty one.
One major difference between a hearing officer and a judge is that the officer does not normally make a decision until several days or more after the hearing takes place. Most officers make a decision within ten days of the hearing and mail the decision to both parties of the case. This gives the officer considerably more time to review all of the aspects of the case to make an informed and fair decision.
What is the workplace of a Hearing Officer like?
The workplace of hearing officers is often that of an informal courtroom. The officer has their own office from which they work, reviewing cases and evidence, and making hearing decisions. Very rarely will hearing officers be required to visit agencies or other locations, but this is possible.
The majority of the work done by hearing officers takes place in an office environment. They are seated for much of the day while they listen to hearings and make decisions based on the evidence of the case they are reviewing at the time.
As part of their day-to-day job, hearing officers may do some computer work as they formulate written decisions and review electronic evidence. Most of the day is spent working alone in their office, other than the times that are spent in hearings.
Hearing Officers are also known as:
Administrative Law Judge Administrative Hearing Officer Administrative Judge