What is an Insurance Appraiser?
After a claim has been submitted due to theft, fire, or an accident, an insurance appraiser will estimate the loss or damage of the personal property as well as the value of the insured items.
They then decide whether an insurance company should pay a claim, and will report this information to the insurance company's claim adjuster.
What does an Insurance Appraiser do?
An insurance appraiser's responsibilities and knowledge base will vary according to the type of insurance company they work for.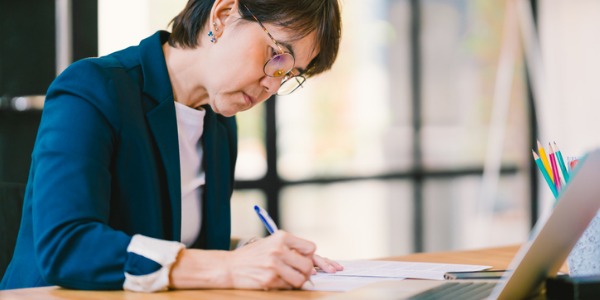 For example, workers in property and casualty insurance must know housing and construction costs to properly evaluate damage from floods or fires. Appraisers in health insurance must be able to determine what treatments are medically necessary and which are questionable.
Many appraisers who work for insurance companies and independent adjusting firms are automobile damage appraisers. They inspect damaged vehicles after an accident and estimate the cost of repairs. This information then goes to the adjuster, who puts the estimated cost of repairs into the settlement.
Insurance appraisers typically do the following:
Investigate, evaluate, and settle insurance claims
Determine whether the insurance policy covers the loss claimed
Decide the appropriate amount the insurance company should pay
Ensure that claims are not fraudulent
Contact claimants' doctors or employers to get additional information on questionable claims
Confer with legal counsel on claims when needed
Keep claims files, such as records of settled claims and an inventory of claims requiring detailed analysis
Negotiate settlements
Authorize payments
What is the workplace of an Insurance Appraiser like?
An insurance appraiser's work environment can vary. Some appraisers spend time in offices reviewing documents and conducting research. Others work outside more often, inspecting damaged buildings and automobiles, and conducting surveillance.
Insurance Appraisers are also known as:
Home Insurance Appraiser Automobile Insurance Appraiser Health Insurance Appraiser Possession Insurance Appraiser Property Insurance Appraiser Casualty Insurance Appraiser Auto Damage Appraiser