CareerExplorer's step-by-step guide on how to become an interior designer.
Step 1
Is becoming an interior designer right for me?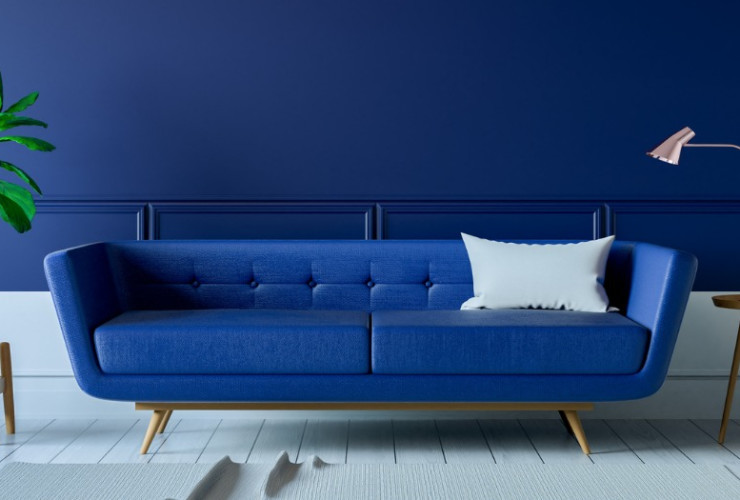 Step 2
High School
Start preparing for a career in interior design by looking for inspiration in everything: books, magazines, the internet, store displays.
Practise your math skills – because they will be useful in completing scale drawings and understanding measurements, both of which are part of the interior designer's work.
Step 3
Associate's Degree or Bachelor's Degree
Most design firms require designers to hold at least an undergraduate degree. Students wishing to enter the field should verify that the program they are considering is accredited by the Council for Interior Design Accreditation.
These 10 U.S. schools are renowned worldwide for their interior design programs:
• Fashion Institute of Technology, State University of New York
• New York Institute of Technology, Old Westbury
• University of California, Berkeley Extension
• University of California, Los Angeles
• University of Nevada, Las Vegas, School of Architecture
• Florida International University
• The Art Institute of Fort Lauderdale, Florida
• International Academy of Design & Technology, Tampa, Florida
• West Valley College, Saratoga, California
• Interior Designers Institute, Newport Beach, California
Here is a summary of the curricula covered by most Associate's and Bachelor's Degree programs in interior design:
Two-year Associate's Degree Programs
The first year of Associate level programs generally covers the fundamentals of design and basic skills in both hand drawing and digital drawing. The focus of the second year is typically on more specialized topics such as architectural lighting, color theory, furniture history, and introductory business and marketing concepts.
Students who earn an Associate of Applied Science Degree can generally enter the field in an assistant role. An Associate of Arts Degree prepares students to continue their interior design education. The Associate of Science Degree is often pursued by students who intend to further pursue education in architecture or industrial design.
Common coursework includes the following:
Modern Architecture & Design
Focus
A review of designs of the last two centuries, highlighting the emergence of specific design theory and stylistic elements; traces modernization of style back to origins
Target Skills
• Foundational knowledge in design history and different styles
• Ability to adapt past designs for present and future use
• Understanding of the connections between interior and exterior design
History of Building Types
Focus
An overview of how specific purpose-built spaces have evolved over time; examples often include corporate spaces, museums, hotels, government buildings
Target Skills
• Recognition of the evolution of common spaces
• Grasp of what has and has not worked in past designs
• Framework for understanding modernization of existing buildings
Color Theory
Focus
The cultural, social, and psychological implications of color use; the effects of color, including productivity and tranquility; examination of varied theories, optical illusions, the Bezold Effect (how our perception of a color is affected by its surrounding colors), and contrasts.
Target Skills
• Awareness of how colors affect the human brain, moods, and emotions
• Guidelines for use of colors in particular spaces
Drawing
Focus
Various drawing techniques and how to translate an idea into a reality by hand or using digital drawing practices and tools
Target Skills
• Familiarity with multiple drawing techniques
• Architectural drafting and digital drawing software skills
Four-year Bachelor's Degrees
These programs comprise courses that address the aesthetic, technical, and business skills required of the well-rounded interior designer. Students are immersed in several topics: drafting, design, 3-D imaging, space planning, project management, marketing, sales, and business development.
Coursework includes the following:
Design Theory
Focus
Examination of the literature and portfolios of leading designers of the past, including William Morris, Claude Perault, and others; analysis of how their theories informed contemporary designs and how they can be used in modern design
Target Skills
• Understanding of historical influences on design approaches to various projects
• Insight into the mindset of influential practitioners
• Understanding of how to renovate existing spaces and create designs relevant to present and future use
Textiles for Interiors
Focus
A survey of the historical production and use of fabrics throughout significant decorative arts periods; a review of how various kinds of fabrics are produced
Target Skills
• How to estimate yardage and how to select fabrics for specific projects
• Knowledge of historical code requirements for outfitting protected properties and maintaining fabric properly
The Business of Interior Design
Focus
An overview of the practical skills needed to succeed in the field, including project management, research and problem solving, client interviewing, client presentations, and contract negotiation
Target Skills
• Effective handling of clients and negotiations
• Ability to develop client proposals and pitch ideas to prospective employers
• Communication skills to ensure proper translation of clients' wishes
Materials and Assembly
Focus
Examination of the use of both hard and soft materials in developing spaces, creating partitions, and changing environments; review of materials' historical applications
Target Skills
• Knowledge of how to use hard and soft materials such as room dividers, drapery, and furniture
• Theoretical knowledge to inform design decisions
• Developing personal aesthetics for design implementation
Step 4
Qualification Exam
Step 5
Build an Online Portfolio
A professional online portfolio that showcases your credentials, vision, and work is crucial to your success as an interior designer.
This article presents 12 Carefully Curated Interior Design Portfolios * and a Build Your Portfolio* template.
Step 6
Specialization (optional)
Some interior designers choose to specialize and become an expert in a particular design area. The following are among the most common specializations:
Residential Interior Design
• Kitchen Designer
• Bathroom Designer
• Accessibility (special needs) Designer
Restoration and Preservation
• Landmark Design Preservationist
• Historic Residential Designer
• Museum Consultant
Commercial Design
• Healthcare Facility Designer
• Corporate Office Designer
• Government Building Designer
Step 7
Continuing Education
Frequently Asked Questions
Are Interior Designers happy?
Interior Designers rank highly among careers. Overall they rank in the 72nd percentile of careers for satisfaction scores. Please note that this number is derived from the data we have collected from our Sokanu members only.
It is widely believed that organized and beautifully designed spaces increase physical and mental wellbeing and make people happier. It follows, therefore, that the practitioners who create such spaces – the designers – would themselves feel fulfilled and happy.
Steps to becoming an Interior Designer
The path to becoming an interior designer often starts with an early interest in design, followed by formal training in the field, professional qualification, and continuing education.
What are Interior Designers like?
Based on our pool of users, Interior Designers tend to be predominately artistic people. Their professional objective is to use their artistic vision to create healthy and aesthetically pleasing environments.
Should I become an Interior Designer?
Before choosing to work in interior design, it is important to understand some facts about the career:
There is a difference between decorators and designers And the primary difference is education. The fact is that anyone who likes to work with space, color, and fabric can become a decorator by promoting themselves to potential customers. Interior designers, though, must have an accredited education.
You must have a knack for design The technical aspects of interior design work can be learned. But there is, undeniably, a knack factor that is part of this profession. You really need to have an innate flair for scale, proportion, perspective, balance, color and undertones, textiles, and architecture. This is probably why it is often said that great designers are born, not made.
There is more to interior design than fabric and fun Working with a vast array of fabrics, colors, and furniture styles sounds like a lot of fun. And it is. But there is so much more to being an interior designer. These professionals need to be educated in the history of design, the structure of buildings, local building codes and laws, ergonomics, spatial concepts, and ethics. They need to be comfortable with multitasking and working closely with homeowners, builders and contractors, architects, government agencies, and business owners.
You have a love of organization Organization goes hand in hand with intelligent design. It is often the difference between an appealing space and an unappealing one. And on the administrative side of the business, dealing with multiple clients, plans, projects, and budgets demands an orderly and organized approach.
A successful interior designer is… … a people pleaser, a psychologist, a mitigator, and a mind reader. People are very finicky about their homes. Some know what they want. Some do not. Others think they know what they want, but do not. It is the interior designer's job to balance client styles and desires with professional advice to ensure a favorable result. This is not an easy task.
Leading should come naturally to you Essentially, interior designers are project managers. This role often calls for firm leadership skills when communicating with contractors and crews, and even with clients.
A portfolio is pivotal Everyone is familiar with the saying, A picture is worth a thousand words. This is particularly true in in the interior design field. Colors are meant to be seen. Fabrics are meant to be touched. Talking about them, even with great knowledge and familiarity, is not enough. An eye-catching portfolio that showcases your designs and projects is an absolute must. Recent graduates new to the job market, therefore, may find that it is necessary to initially do some pro bono work or offer their services at a reduced rate in order to launch their portfolios. For established designers, an outstanding portfolio is key to thriving in an industry in which competition is fierce.
How long does it take to become an Interior Designer?
There are three possible education tracks to becoming an interior designer: • Certificate – one year or less • Associate's Degree – two years • Bachelor's Degree – four years
Typically, employers seek out job candidates with a degree.
How to become an Interior Designer
While a formal post-secondary education is not mandatory to work in the field, most interior design firms prefer to hire job candidates with an interior design degree. Major colleges and universities, as well as specialized art and design institutes, offer degrees at the Associate's, Bachelor's, and Master's levels.
Students considering a career in interior design should verify that their chosen program is accredited and/or recognized by the Council for Interior Design Accreditation (CIDA) and/or the National Association of Schools of Art and Design (NASAD).
Depending on the level of degree, coursework in programs endorsed by the industry may include technical drawing, 3-D graphics development, computer aided drawing, drafting for interior design, survey of interior design, lighting design, textile and color principles for interior design, spatial planning, architecture, environment layout, ergonomics, and presentation techniques.
Upon completion of at least two years of university education and a total of six years of work experience and education combined, candidates become eligible to sit for the National Council for Interior Design Qualification (NCIDQ) examination. NCIDQ certification is required for the practice of many types of interior design in various jurisdictions throughout North America.