What is an Irrigation Technician?
An irrigation technician is responsible for irrigation installation and makes sure that all the equipment is functioning properly by performing regular testing. Any repairs needed on the irrigation equipment is also the technician's responsibility. An irrigation technician needs to be able to operate irrigation controllers, pipes and sprinkler heads as well as work with all the electrical wiring required to operate the system. Excellent record keeping is essential for all the irrigation management activities and completed orders.
What does an Irrigation Technician do?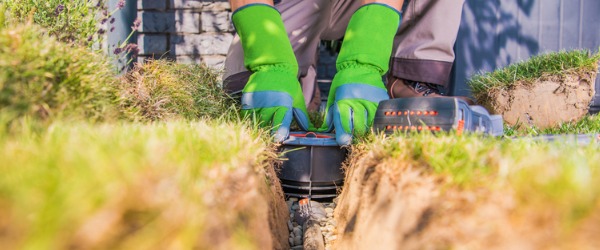 An irrigation technician is responsible for installing and maintaining the irrigation systems that keep crops, parks, gardens and various green spaces watered. They are also adept at operating different kinds of heavy machinery such as mowers, tractors, or trenchers (a machine that installs irrigation lines). A technician learns how to use these machines effectively and safely. They also know and understand the various types of irrigation systems and how they work, so they can install the correct system as well as fix it if something malfunctions.
An irrigation technician could be in charge of irrigating farms, parks, facilities, hotel grounds, or golf courses. While maintaining an efficient watering schedule, different problems could arise that may not be immediately apparent, for example, an underground leak. An irrigation technician is an expert in troubleshooting when dealing with water and the damage it can cause, and it's important that an irrigation technician act quickly and efficiently to mitigate the problem as fast as possible.
A lot of elements contribute to a highly efficient irrigation system, such as watering time, type of vegetation, soil, and climate. Problems like overwatering, underground leaking, and water shortages are problems technicians might have to deal with. The latest technology allows irrigation technicians to monitor irrigation lines from a computer, so they can find a problem faster and also keep a record of how the irrigation system performs.
The irrigation technician also works with people, such as the property managers or owners to ensure the proper coordination of activities. The needs of a business or organization can differ depending on the occasion or season. The technician is responsible for maintaining communication and a strong working relationship with the owner or manager. 
In some cases, an experienced irrigation technician might be asked to design an irrigation system, and will need to meet the needs of the terrain as well as any local and federal specifications.
What is the workplace of an Irrigation Technician like?
While there is some office work involved, such as monitoring the systems on a computer, an irrigation technician spends most of their time outdoors, working in all types of weather conditions. Spring tends to be a busy time as irrigation systems are turned on after the winter and the valves and systems may need some maintenance. 
Technicians also work with loud, heavy machinery which requires some strength and is suited for someone who enjoys physical activity.
Irrigation Technicians are also known as:
Irrigation Installer Certified Irrigation Technician