What is a Loan Officer?
A loan officer is someone who has extensive knowledge of the various types of loans that a financial institution can provide, as well as a complete working knowledge of the requirements or conditions that are necessary for applicants to successfully qualify for each type of loan.
Loan officers can specialize in consumer, mortgage or commercial loans and often work for commercial banks, mortgage companies or credit unions. They act as the liaison between the institution and the applicant, and will seek to find a loan arrangement that is in the best interests of both parties.
What does a Loan Officer do?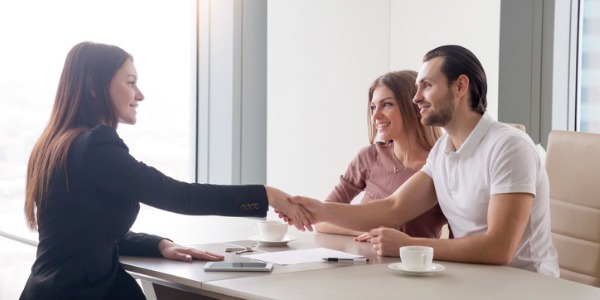 A loan officer assists customers with loan applications for cars, college tuition, homes, and businesses. They are experts at evaluating the financial condition of a loan applicant, and will also be aware of loans that will fit just about every financial situation. They determine the applicant's ability to repay the loan according to the various requirements and stipulations of the institution they represent.
Some applicants may be just beginning to establish a credit history; some may be in the process of overcoming a severe financial blow. Either way, a competent loan officer will be aware of loan opportunities that may be of interest to applicants who are seeking a loan, but have extenuating circumstances that are necessary to address. They may be able to offer the applicant upcoming promotional specials on loans, or any special interest rates that are offered for only a short period of time.
Loan officers are now able to evaluate online applications for loans on the internet, therefore applicants can interact with a variety of loan institutions rather than relying on just their local bank.
What is the workplace of a Loan Officer like?
Loan officers can work in a variety of different types of lending institutions. Banks typically employ several loan officers in each local branch; some loan officers will specialize in personal loans, some on small business loans, etc. Commercial lending institutions will also employ loan officers that cater to national or international business funding. Credit banking companies will employ loan officers that specialize in consolidation loans, and various organizations will have loan officers that specialize in underwriting educational loans. Some loan officers travel to meet with clients in their businesses or homes.
Frequently Asked Questions
Steps to becoming a Loan Officer

Becoming a successful loan officer requires a combination of high school and post-secondary education, on-the-job training, and ongoing career education.
Are Loan Officers happy?

Loan officers rank among the least happy careers. Overall they rank in the 5th percentile of careers for satisfaction scores. Please note that this number is derived from the data we have collected from our Sokanu members only.

While we have no data to explain this exceedingly low happiness quotient in the profession, one could surmise that the severe economic downturn of 2008, which exerted a significant negative impact on the industry, continues to have lingering effects.
What are Loan Officers like?

Based on our pool of users, loan officers tend to be predominately enterprising people. This finding is precisely in line with the primary work involved in the profession. The very word enterprising describes those who are ready to undertake projects of importance or difficulty; energetic in carrying out any undertaking. Individuals or corporations seeking to qualify for loans from banks and other financial institutions invariably rely on their loan officers to be innovative and energetic in identifying the lending product that is best suited to their client.
How long does it take to become a Loan Officer?

As financial institutions increasingly require loan officers to hold a Bachelor's Degree, it can take about four years to qualify for the job.

After completing an undergraduate program, most newly hired loan officers undergo in-house training specific to their employer's business. The duration of these training programs vary.

It can take several weeks or months to meet the pre-licensing education requisites and pass the exam required to become a licensed mortgage loan originator.
Should I become a Loan Officer?

The answer to this question may be 'Yes' – if…

You are outgoing In this line of work, you have to enjoy meeting all types of people and working directly with customers. Referrals can make or break your business, so a customer service focus, excellent communication skills, and a certain charisma and likeability are fundamental in the role.

You are a self-starter The most successful loan officers are self-motivated. They are persistent without being annoying, and they have an entrepreneurial mentality.

You have a professional attitude By nature of the job description, loan officers help people and manage customer relationships. They are intimately involved with enabling people to make some of the most important life purchases. Personal accountability, trustworthiness, and integrity are paramount to succeed in this career. If clients don't trust you and respect your judgement, it will be impossible to establish a reputation of dependability and build a client base.

You are organized Loan officers need to keep track of multiple loans in various states of progress. Organization and time management skills are key to handling this responsibility and efficiently responding to all kinds of correspondence with clients.

You like to learn Most financial institutions offer a wide array of loan products. The parameters of these products can change and new products can be introduced. Loan officers must maintain industry knowledge and be prepared to learn relatively quickly and think critically, so that they are equipped to respond to customer queries about various loan options.

You can handle stress Working with the public and in a service industry can be stressful. The capacity to remain calm in the face of challenges is one of the cornerstones of a potentially lucrative career as a loan officer. It will always serve a loan officer well.

So, you have determined that you have or can cultivate many or all of the above personality traits that typically describe a successful loan officer. Now, ask yourself if you are genuinely interested in the kind of work that makes up the job…

Are you interested in helping people and businesses achieve their financial goals?

Do you have business acumen?

Are you skilled at balancing the needs of clients with the needs of an organization?

Do you have strong prospecting skills and proven ability to achieve sales results?

Are you proficient with Microsoft Word, Excel, and Outlook?

Do you have a working knowledge of financial statement analysis and software programs?

Do you like preparing complex paperwork, such as loan agreements?

Are you detail-oriented and accurate when working with numbers?

Are you able to speak a second language that is common in the area of service?

Simply stated, the job of loan officer is best suited to individuals who are customer and personal service oriented, who have a penchant for economics and accounting, and who are motivated by a sales and marketing role.

According to U.S. News & World Report, a loan officer is ranked 'above average' in being able to have an alternative, flexible working schedule while maintaining a work-life balance. Loan officers are employed on a part-time, full-time, or contractual basis by many different types of organizations, including:

• Commercial banks (regional, national, and international) • Credit unions • Mortgage companies • Private lending companies • Government departments • Other financial institutions • Automobile dealerships
Loan Officers are also known as:
Mortgage Loan Originator Mortgage Loan Officer Lending Officer Loan Counselor