What is a Locksmith?
Locksmiths install, repair, and adjust locks in everything from cars to office buildings, and they also offer services to people who are locked out or individuals who want to consult with someone about their security systems.
This profession is quite ancient; as long as there have been locks and keys to fit them, there have been people who specialize in working with them.
What does a Locksmith do?
Locksmiths are skilled tradesman who install, adjust and repair commercial, residential, and automotive locks and security devices. They fabricate and duplicate locking keys, change lock combinations, and bypass locks when authorized.
Their skill and knowledge in installing and repairing conventional security hardware and lock sets take them to work in residential, commercial, and industrial establishments that require varying levels of physical security to protect from unauthorized entry.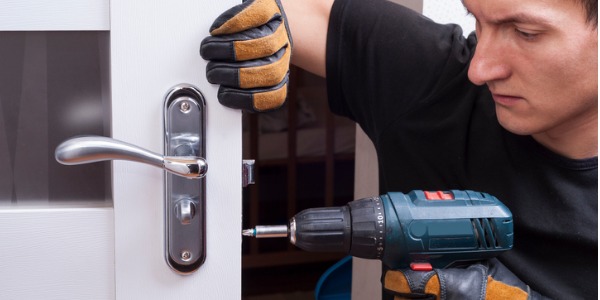 There is a common misconception that locksmiths only pick locks. While it is true that this is their best known task, they also do several other things:
Cut Keys
Locksmiths can cut keys for locks in residential and commercial buildings, vehicles, safes, windows, etc.
Provide Locks for Windows and Doors
Locksmiths are able to provide, service, and repair window and door locks, two of the most common types of locks for residential and commercial use.
Provide Locks for Security Safes
Not as common as the door lock, security safe locks are a type of lock that locksmiths specialize in - they are able to supply, install, open, and repair all types of vaults and security safes.
Provide an Auto Locksmith Service
Many locksmiths are able to provide an auto locksmithing service to their clients where people are given access to opening their car door if they've locked keys in their vehicle. Locksmiths can also program or reprogram remote keys and transponder keys, repair car key fobs, or provide a new key for the vehicle.
Provide Access Control Systems
There are some locksmiths that are be able to supply and install electronic access control systems for their clients, however this is a specialty that not all locksmiths offer.
Provide 24 Hour Emergency Locksmith Services
There are many locksmiths that provide after hour services if individuals have lost their keys, are locked out, or need locks replaced and changed.
When a locksmith installs locks in a building, they usually become that building's default locksmith, because of their familiarity with the building's locks. Some locksmiths retain extra key sets, by request, to gain quick entry when needed. They also keep records of the types of locks used in a building, replacement or repair work undertaken, and any other relevant information, such as connection with a security system which demands that a code be entered when a door is unlocked.
Locksmith Duties and Responsibilities
Market security lock systems, keyless entry locks, key control systems, window bars and heavy window or door deadbolts
Repair or replace damaged components of entrance and exit doors
Repair and replace damaged door and window locks, hinges and electric locking release mechanisms
Examine locking mechanisms and fabricate keys to replace lost or damaged keys
Assist clients in unlocking doors when keys are lost or in changing lock combinations by inserting new pins into locksets
Design and develop master key systems for banks, power plants, manufacturing plants, warehouses, and apartment complexes
Install and repair electric strikes and electronic security hardware
Change lock combinations on safe and vault doors
Create keys from code
Duplicate keys for residences, shops, department stores and warehouse as a commercial service
Open safes when the combination is unknown and change combinations and make repairs to safe locks when necessary
What is the workplace of a Locksmith like?
Locksmiths can be found employed in traditional locksmith companies, in security agencies, or working as freelance locksmiths. Good locksmiths are excellent problem solvers who are willing to work unusual hours, and they are of course discreet, as they often handle confidential or sensitive information.
Frequently Asked Questions
Should I become a Locksmith?

Locksmithing is very precise work. Much of the job is working with small, intricate parts that require strong hand eye coordination, patience and attention to detail. Depending on the position, locksmiths may have to work irregular hours and in various locations and conditions. While much of the work is independent, you should like people and enjoy providing a service for them.

If you value independence, it's very possible to be self employed as a locksmith once you gain enough experience. It would likely mean working longer hours and having more responsibilites, but you would also have the freedom of providing the services of your choosing.
Locksmiths are also known as:
Lock Technician Registered Locksmith Certified Registered Locksmith Certified Master Locksmith