What is a Medical Transcriptionist?
A medical transcriptionist is someone who transcribes doctor's reports from voice recordings, converting them into written reports. The transcriptionist may also edit medical documents, interpret medical abbreviations and terminology, and discharge summaries. Insurance companies have now made typed doctor's notes a mandatory requirement. There is a large demand for medical transcriptionists, given the growing volume of healthcare services, and with the baby boomers now reaching their senior years.
What does a Medical Transcriptionist do?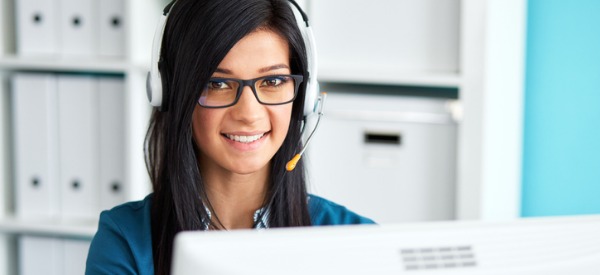 Medical transcription is the way a physician clearly communicates to other healthcare providers, advising them on the state of a patient's health and treatment, ensuring continuity of care. After a health practitioner performs a procedure on a patient, they will use a voice-recording device to record the information about the patient encounter. Some physicians use speech recognition software. They 'train' the program to recognize their speech pattern; the program continuously 'learns' their spoken words and phrases.
The medical transcriptionist will then transcribe this confidential patient information, using specific formats depending on the physician's specialty. A medical transcriber is used, which is essentially a cassette player with foot controls operated by the medical transcriptionist for playback and transcription. The dictation is converted either into a typed document, or into an electronic format. The reports may be kept in their electronic format, or printed and placed in the patient's file. Each transcribed record is merged and becomes part of the patient's medical history, or medical chart. There are still a few private practice family doctors that choose not to use a medical transcriptionist however, preferring to keep their patient's records in a handwritten format.
Due to the sheer volume of patients and paperwork, hospitals often prefer electronic storage of their medical records. This gives other departments or providers immediate access to the patient's care and shows certain details, such as past or present medications and any allergy alerts. Establishing patient history facilitates healthcare performance, and medical transcriptionists play a big part in this process. Important to note is that a written report has now become a requirement for documentation of a medical bill or an application for Workers' Compensation insurance benefits.
Duties and responsibilities of a medical transcriptionist:
transcribes patient information, such as name, social insurance number, and medical record
transcribes accurately and edits any inconsistencies
looks at references for terminology and medical procedures
keeps a transcription log
follows up on physicians' dictation, and returns reports in a timely fashion
What is the workplace of a Medical Transcriptionist like?
A medical transcriptionist may work directly for clinics, physician's groups, and hospitals. They can also work for corporations that provide transcription services. Many medical transcriptionists work from home as a telecommuting employee (working as an independent contractor), or for a firm or a doctor's office.
Medical Transcriptionists are also known as:
Clinical Medical Transcriptionist Medical Language Specialist Medical Transcriber Transcriptionist