What is a Nanny?
A nanny is an in-home childcare provider that has a close relationship with the children and families they work for. While daycare centres only offer childcare within certain hours of the day, nannies are often live-in additional support people that play a large role in the lives of the children they take care of. Nannies are so much more than just childcare workers. They often act as personal chefs and housekeepers. Because of this, they are generally paid very well and are given lovely living conditions in return for their hard work.
Many people can become nannies for a family without any professional training, but often companies and services that outsource nannies require their employees to have childcare credentials. Becoming a childcare professional can be a rewarding employment opportunity for any individual that has a place in their heart for children.
What does a Nanny do?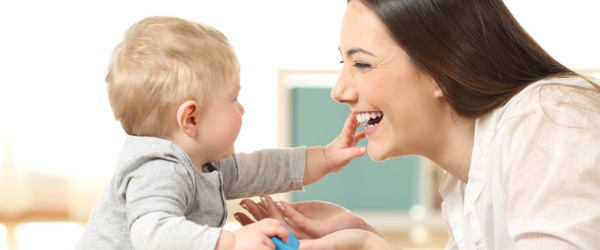 Nannies should be individuals with a strong love of children and a desire to watch the children under their care grow and thrive in a nurturing environment. A nanny should be willing to do any and all domestic activities related to the children, including cleaning their rooms, doing their laundry, entertaining them, disciplining them, teaching them manners and caring for them when they are sick or upset. A nanny works as a partner with the parents to help raise the children to be responsible and competent.
Many nannies live in the family home so they are available to take care of the child or children when they are needed. Nannies may be responsible for caring for the dependents even when the parents are home. Some nannies are hired to watch the children while the parents work from home. This gives the parents time to get their important work done while still having presence within the home, all while another individual pays close and careful attention to the children and other things that must be taken care of around the house.
Some parents hire nannies that are certified to tutor their children, giving them advanced learning opportunities instead of simply being baby-sat. The ultimate goal of a good nanny is to provide excellent care to the children while they are under their supervision.
What is the workplace of a Nanny like?
The workplaces of nannies will vary with each family they work for. The workplace atmosphere changes depending on how many children they are required to care for, the needs those children have, the duties (other than childcare) they are expected to perform, and the hours they are expected to work, to name only a few variables.
Many nannies live in the family's home as a member or extended family. Families often want to hire nannies that are consistent members of the household until the children reach a particular age. A nanny must have a team mentality, working alongside families as a team member to make sure the children receive the best upbringing and care as possible.
Frequently Asked Questions
What are Nannies like?

Based on our pool of users, nannies tend to be predominately social people. This comes as no surprise. Anyone who is part teacher, counselor, baby whisperer, nurse, household manager, coach, referee, chef, and chauffeur best be comfortable interacting with a wide spectrum of people.
How long does it take to become a Nanny?

As there is no standard educational track to become a nanny, the time required to enter the field varies.

Aspiring nannies who choose to earn a Bachelor's degree in early child education will generally study for four years, as is common to complete an undergraduate degree. An Associate's level degree, however, can be earned in two years. Some individuals may find employment with only a high school diploma. Most families and childcare agencies, though, seek some post-secondary education and/or related experience.
Are Nannies happy?

Nannies rank as moderately happy among careers. Overall they rank in the 58th percentile of careers for satisfaction scores. Please note that this number is derived from the data we have collected from our Sokanu members only.

A moderate happiness ranking for nannies may be rooted in the fact that the career presents its practitioners with both very positive experiences and some potentially very negative ones.

Most nannies love that they play an important role in children's lives and have wonderful relationships with them. They take pride in making a difference and watching their charges come to life; in shaping young minds; and in establishing appropriate manners and honorable lifelong habits. They are motivated by knowing that what they do helps many working parents have better relationships with their kids.

On the other hand, they may frequently have to defend their career choice to a world that does not always view nannies as professionals. At times, they may have to compromise their own child-rearing philosophy and abide by the wishes of the parents employing them; this kind of mismatch can lead to discouragement. There are also long periods of isolation and absence of adult interaction to deal with.
Steps to becoming a Nanny

Being a nanny is in some ways more of a vocation than a job. The steps to entering the field, therefore, are as much empirical and experiential in nature as they are educational.
Should I become a Nanny?

This is a critical question, because as a nanny you are responsible for someone else's life. That statement is not hyperbole. You need to know if you are ready to take on the degree of accountability that is at the heart of this career.

A mistake that some aspiring nannies make is to equate the occupation with baby sitting or daycare positions. Certainly, all of these jobs have things in common, but three characteristics of the role of nanny distinguish it from any other.

Intimacy A primary difference between a nanny and a babysitter or child-care provider is the closeness and significance of the relationship. Nannies do not just take care of children's short-term needs; they partner with parents in providing the discipline, nurturing, and structure needed for development. Live-in nannies have a special level of intimacy with the family that employs them; they often share family meals, attend school activities, and travel on family vacations. For individuals who are truly passionate about children and who welcome this closeness, being a nanny may be the perfect career.

Commitment The work of a nanny requires dedication and perseverance. Because nannies establish such close relationships with their charges, families generally want a commitment of at least a year. Constantly changing care providers can be emotionally harmful for children. Along with committing to long-term employment, nannies commonly have to devote eight to ten hours a day to the physical and emotional needs of the children in their care. This is not a job from which one can walk away without causing anyone harm.

Responsibility The work of a nanny calls for both commitment of time and energy and acceptance of great responsibility. The best nannies relish the opportunity to participate in children's development. Assisting parents in child rearing is a very delicate process, though. Nannies often spend more waking hours with kids than their parents, which means they have a major impact on their mental and emotional growth. They also must be aware of the risk of accidents and physical injuries, especially with parents who are more sensitive to the normal scrapes and bruises that children experience while in their care.

In addition to a genuine love of children, there is, of course, a set of core skills that every talented nanny needs:

Social Perceptiveness Understanding what children in your care are feeling without being told and knowing how to communicate, negotiate, sympathize and empathize with them are fundamental.

Patience & Reliability Can you handle eight to ten hours at a time with one or more children, perhaps with no adult companionship?

Adaptability With children, things do not always go according to plan. Can you adapt and change your routine – without getting upset – to accommodate the sick child, for example, or look for lost sneakers when you are on a deadline?

Flexibility Are you willing to perform your duties and carry out your responsibilities according to the childcare philosophy and rules of the family employing you?

Initiative & Organizational skills Depending on your employer, you may have to care for family pets as well as children, and complete household chores including cleaning and cooking. Are you a self-starter who can organize your day to accomplish all necessary tasks, while not neglecting your charge(s)?

Finally, it is important to take note of a particularly defining aspect of this profession. Not surprisingly, nannies inevitably build a special bond with the children they care for. This means that they become personally invested in their job. For some individuals, this is the best part of being a nanny. For others, it proves to be too emotionally demanding. Recognizing which group you belong to will go a long way in helping you determine if this is the career for you.
Nannies are also known as:
In-Home Childcare Provider Au Pair Childcare Professional