What is an Office Manager?
An office manager is responsible for organizing all of the administrative activities that facilitate the smooth running of an office.
Office managers are skilled at supervising other employees in a fair, consistent manner. Their duties may include hiring and firing employees, as well as resolving disputes or any other issues that may come up among employees.
What does an Office Manager do?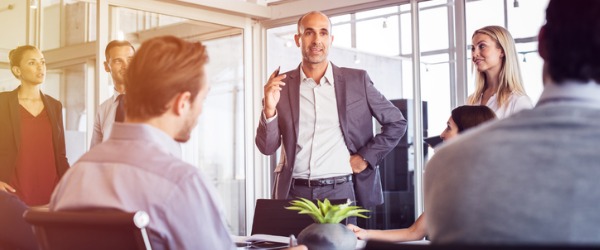 Duties for office managers vary according to the size of the employing organization, so it could mean organizing, planning and overseeing a large pool of administrative assistants, or working with one or two people in a smaller office. Regardless of the size of the organization, an office manager must be able to motivate and encourage employees to increase both productivity and work quality.
Responsibilities typically include:
Organizing meetings and arranging appointments
Typing, and dealing with correspondence, complaints and queries
Booking transport and accommodation
Ordering stationery and furniture
Preparing letters, presentations and reports
Supervising and monitoring the work of secretarial, clerical and administrative staff
Managing office budgets
Liaising with staff, suppliers and clients
Implementing and maintaining procedures/office administrative systems
Delegating tasks to junior employees
Organizing induction programmes for new employees
Ensuring that health and safety policies are up to date
Using a range of software packages
Handling staff recruitment and appraisals
Attending meetings with senior management
Keeping personnel records
Skills and Requirements Needed:
Communication Skills: Office managers collaborate with co-workers, management, direct reports and in some cases customers. They need to be able to listen and communicate effectively.
Attention to Detail: From ordering office supplies to complying with OSHA standards, making sure every detail is right is crucial to an office manager's work.
Leadership Skills: Office managers are in charge of the support staff. They need to motivate, discipline and resolve conflicts on a regular basis.
Analytical Skills: How can the company save money? Are we getting the most out of our resources? Office managers need to find inefficiencies and cost-savings as part of their day-to-day job.
What is the workplace of an Office Manager like?
Typically, any organization with more than a few members of staff may employ an office manager. Employers include hospitals, universities, financial institutions, local authorities. government, charities, small businesses, retailers, manufacturers, major companies, and media firms.
Office Managers are also known as:
Administrative Supervisor Office Coordinator Office Supervisor Office Administrator Administrative Services Manager