What is an Ophthalmic Medical Technologist?
Ophthalmic medical technologists assist during eye surgery, in setting up and performing maintenance on equipment, and in performing diagnostic testing, including measuring a patient's vision. They work closely with ophthalmologists who specialize in the diagnoses and treatment of eye diseases and disorders.
What does an Ophthalmic Medical Technologist do?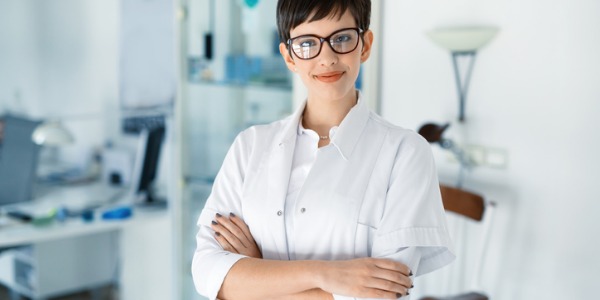 In the grouping of ophthalmic medical personnel, ophthalmic medical technologists are the top tier, and can perform all the duties of ophthalmic assistants and ophthalmic medical technicians.
This means they are able to take patient medical history, instruct patients on procedures or medications, take basic tests on visual acuity, lensometry, and tonometry, as well as administer drugs. Ophthalmic medical technologists also have more leadership roles over ophthalmic medical personnel and more patient interaction.
Because of their knowledge and years of training, ophthalmic medical technologists take care of more detailed tasks given to them by ophthalmologists. They also help with minor surgical procedures and understand aseptic techniques and instrument preparation.
They are able to complete special duties due to their knowledge in areas including ocular mobility, color vision, visual fields, digital imaging, and tonometry. They are also equipped to help in cases of glaucoma and low vision, test color vision for amblyopia, create ophthalmic imaging, and calculate basic corrections for refractive errors.
What is the workplace of an Ophthalmic Medical Technologist like?
The workplace for ophthalmic medical technologists can vary. Many who work in private offices, work with an ophthalmologist. In bigger office settings, they may have leadership and supervisory roles over other ophthalmic medical personnel.
Ophthalmic medical technologists can also be found working in hospitals, clinics, outpatient centres, and surgical centres where they assist ophthalmologists or work with advanced ophthalmic equipment.
Ophthalmic Medical Technologists are also known as:
Ophthalmic Technologist