CareerExplorer's step-by-step guide on how to become a physical therapist.
Step 1
Is becoming a physical therapist right for me?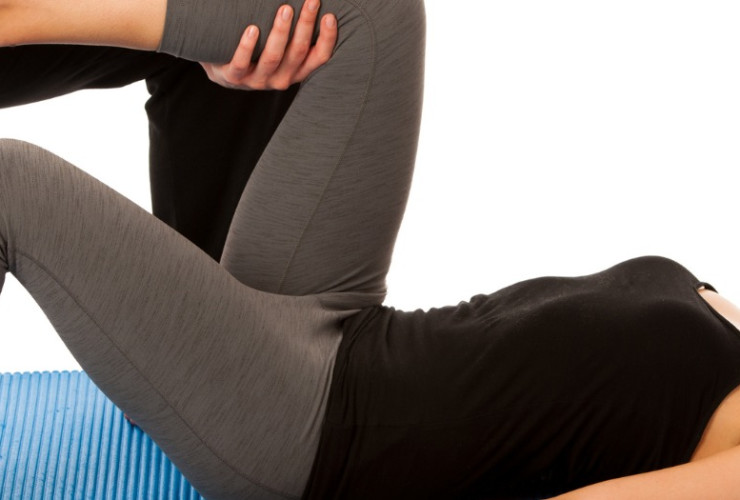 Frequently Asked Questions
Steps to becoming a Physical Therapist
Physical therapists are required to have a postgraduate professional degree. Physical therapy programs usually award a Doctor of Physical Therapy (DPT) degree, although a small number award a Master of Physical Therapy (MPT) degree. Doctoral programs typically last three years; MPT programs require two-to-three years of study. Most programs require a bachelor's degree for admission, and many require specific prerequisites, such as anatomy, physiology, biology, and chemistry.
Physical therapy programs often include courses in biomechanics, anatomy, physiology, neuroscience, and pharmacology. Students also complete clinical rotations, enabling them to gain supervised work experience in areas such as acute care and orthopedic care.
Physical therapists may apply to and complete residency programs after graduation. Residencies last nine months to three years and provide additional training and experience in advanced or specialty areas of care.
After gaining work experience, some physical therapists choose to become board certified in a particular clinical specialty, such as pediatrics or sports physical therapy. Board certification requires passing an exam.
Should I become a Physical Therapist?
Physical therapy offers a wide range of opportunities for individuals with the necessary credentials. However, like all careers, it has its pros and cons. If you are considering this as a career choice, it is advisable to educate yourself on both the positive aspects as well as the negative.
THE PROS
Making a Difference - There's an incredible amount of satisfaction to be found when working with patients one-on-one and watching them progress through treatment. Regaining lost mobility has significant impact on a patient's life, whether it's returning from a sports injury or recovering from a disease. Physical therapists foster the patient's return to maximal function by reducing pain, improving mobility, and preventing disability. They will also developing fitness- and wellness-oriented programs for healthier and more active lifestyles.
Job Satisfaction - There is tremendous personal satisfaction in knowing your efforts have helped someone to walk or return to their normal life. Three out of four physical therapists report that they are "very satisfied" with their profession. The clergy were the only ones who ranked higher in a national survey. Not only that, physical therapists were the only health care professionals who ranked in the top five in job satisfaction.
Coworkers - Physical therapists are intelligent, driven, and kind-hearted healthcare professionals that have dedicated many years of their lives to rigorous educational programs for the purpose of improving other people's lives. A physical therapy environment is typically full of camaraderie, support, and laughter.
Becoming an Educated Professional - A physical therapist is a highly educated and trained professional in how the human body performs, and must also be proficient with a variety of techniques, including ultrasound, electrotherapy, and massage.
Job Security - Jobs in physical therapy are increasing faster than the national average. The rise in demand for physical therapists is due to the aging American population (particularly baby boomers) who are more vulnerable to debilitating conditions that may require the services of a physical therapist. There are approximately 211,000 licensed physical therapists in the United States, and that number is expected to jump to 282,700 by 2024.
Good Salary - The median annual wage for physical therapists was $84,020 in May 2015. The lowest 10 percent earned less than $57,060, and the highest 10 percent earned more than $119,790.
Location Choice - Physical therapists work with patients of all ages all across the country, in both urban and rural locations. There are a wide range of work settings, ranging from hospitals, outpatient clinics, home health agencies, private practices, schools, fitness facilities, sports organizations, and nursing homes.
Opportunities - Some careers offer very little opportunity for professional growth. However, in physical therapy, a motivated physical therapist can choose to open his/her own clinic (one out of every five physical therapists either own or are partners in a physical therapy practice), become a supervisor or director of rehab, teach at a local university, or even create continuing education classes.
THE CONS
Student Loans - It takes years of study to achieve the necessary degrees to become a physical therapist (in most cases, a physical therapist has completed a three year doctoral program after receiving a bachelor's degree). Therefore, many physical therapists begin their careers with a substantial amount of student loan debt.
Physically Demanding Career - Physical therapy can be a very demanding career, both physically and mentally. Maintaining a good diet and getting sufficient sleep is imperative for one's physical well-being.
Hours & Paperwork - A typical day is arriving at work early in order to look at or catch up on paperwork which usually takes an hour or so (unpaid). The next four hours often consist of back to back clients (ranging from 30 minutes to one hour) with no breaks. Lunch is about 30 minutes or so followed by 30 minutes of paperwork that needs to be done from the morning (unpaid). The next four hours consist of more back to back clients. The day finishes with one to two hours of paperwork (unpaid). This schedule can of course vary, depending on each physical therapist's situation and place of work.
License Renewal - A physical therapist cannot provide services to their clients without a license, therefore it's important to keep track of when that license must be renewed. Not renewing could result in disciplinary action. In some states, continuing education classes are required during each renewal period.
Burn Out - Not all patients will be pleasant to work with, and it can be emotionally stressful to deal with injured patients all day. Some patients will not even follow the plan established for them, which also adds an element of frustration for the therapist. It's necessary for the therapist to learn how to leave the job behind them after the day is done, and recharge at home.
Are Physical Therapists happy?
The best part of being a physical therapist is that the stress level is very low (compared to many other careers), job satisfaction is very high, and you are helping people everyday.
With the various aspects of care from outpatient, inpatient, pediatrics, ergonomics and so forth, it is a career you can sustain for a lifetime. One of the best ways to earn a living in physical therapy is to manage or own a practice.
How long does it take to become a Physical Therapist?
In addition to the four years spent completing an undergraduate degree, there is an additional three years at a DPT (Doctor of Physical Therapy) program, for a total of seven years of university education to become a physical therapist.
However, if you are in high school, you might consider a six-year Freshman Entry DPT program. This program will earn you a bachelor's degree as well as a DPT degree in a total of six years (as long as you maintain a minimum GPA set by the program). This can save you a year, and definitely something to consider if you know this is the career for you at an early age.
How to become a Physical Therapist
Physical therapists work in the areas of treatment, intervention, habilitation, rehabilitation, and prevention. They also look out for a client's physical, psychological, emotional and social wellbeing by providing services that can restore their client's movement and functional ability. They are of great help when movement and function are impacted by conditions, disorders, ageing, injury, diseases, or environmental factors.
Physical therapists instruct their clients on therapeutic exercises, teach them how to manage and care for their symptoms, administer manual therapy if necessary, and may also treat with some type of therapeutic modalities. Modalities may include a variety of hands-on joint and soft tissue treatment techniques, exercise techniques and pain reducing techniques.