What is a Plastic Surgeon?
A plastic surgeon is a medical doctor who specializes in performing surgical procedures to enhance or alter a person's appearance. These procedures may include reconstructive surgery to repair physical defects caused by birth defects, trauma, burns, or disease. They may also perform cosmetic surgery, which involves altering the appearance of a person's face or body to improve their aesthetic appeal.
Plastic surgeons have extensive knowledge of the human anatomy and use a variety of surgical techniques to achieve their patients' goals. They work closely with their patients to understand their desired outcomes and create personalized treatment plans. Additionally, plastic surgeons are often sought out for their expertise in using the latest surgical technology and techniques to provide safe, effective, and natural-looking results.
What does a Plastic Surgeon do?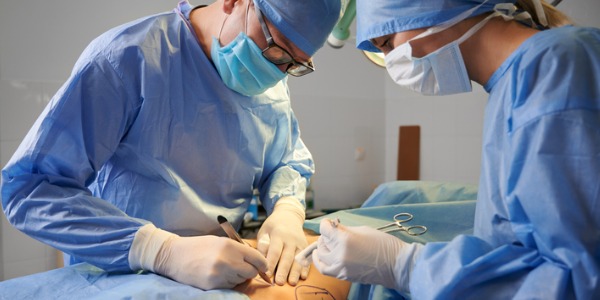 Duties and Responsibilities
A plastic surgeon is responsible for providing surgical and non-surgical procedures to improve the appearance and function of various parts of the body, closely monitoring patients' recovery, providing post-operative care, and adhering to ethical standards while collaborating with other medical professionals to ensure patients receive the highest level of care possible. The duties and responsibilities of a plastic surgeon may vary depending on their specialization, but generally include:
Consultation: A plastic surgeon meets with patients to discuss their concerns, evaluate their condition, and develop a treatment plan. They also inform patients about the risks and benefits of the surgery, as well as any alternative treatments that may be available.
Preoperative planning: Before performing any surgery, a plastic surgeon must develop a detailed plan that includes the surgical technique, anesthesia, and postoperative care.
Surgical procedures: Plastic surgeons perform a variety of surgical procedures, including repairing physical deformities or defects, breast augmentation, liposuction, facelifts, rhinoplasty, and tummy tucks. They use their knowledge of anatomy, surgical techniques, and medical equipment to perform these procedures safely and effectively.
Postoperative care: After a surgery, a plastic surgeon closely monitors the patient's recovery to ensure they are healing properly. They also prescribe medication to manage pain, prevent infection, and minimize scarring.
Follow-up appointments: A plastic surgeon schedules follow-up appointments with patients to monitor their progress, remove any sutures, and provide additional instructions for postoperative care.
Patient education: A plastic surgeon educates patients on the importance of maintaining a healthy lifestyle, following postoperative instructions, and avoiding activities that could jeopardize the success of the surgery.
Research: Some plastic surgeons conduct research to improve surgical techniques, develop new treatments, and advance the field of plastic surgery.
Collaborate with other medical professionals: Plastic surgeons work closely with other medical professionals, including anesthesiologists, nurses, and surgical technicians to ensure the safety and effectiveness of the surgical procedures.
Adhere to ethical standards: Plastic surgeons must adhere to strict ethical standards and ensure patient confidentiality. They also avoid performing unnecessary procedures and maintain the highest level of professionalism and integrity.
Types of Plastic Surgeons
Plastic surgery is a diverse field that encompasses a wide range of procedures, from cosmetic surgery to reconstructive surgery. Within this field, there are several specialties that focus on specific areas of the body or types of procedures.
Cosmetic Surgeon: Cosmetic surgeons specialize in performing procedures that enhance a patient's physical appearance. They may perform procedures such as breast augmentation, facelifts, rhinoplasty, and liposuction.
Reconstructive Surgeon: Reconstructive surgeons specialize in repairing physical deformities or defects caused by injury, disease, or birth defects. They may perform procedures such as breast reconstruction after mastectomy, skin grafts, and cleft lip and palate repair.
Hand Surgeon: Hand surgeons specialize in treating injuries and conditions that affect the hands, wrists, and forearms. They may perform procedures such as carpal tunnel release, tendon repair, and hand reconstruction.
Craniofacial Surgeon: Craniofacial surgeons specialize in treating deformities and abnormalities of the skull, face, and neck. They may perform procedures such as craniosynostosis correction, cleft lip and palate repair, and facial reconstruction after trauma.
Burn Surgeon: Burn surgeons specialize in treating patients with burn injuries. They may perform procedures such as skin grafts, scar revision, and tissue expansion.
Microvascular Surgeon: Microvascular surgeons specialize in repairing blood vessels and nerves that have been damaged or severed. They may perform procedures such as replantation of amputated limbs and reconstruction of complex defects.
What is the workplace of a Plastic Surgeon like?
The workplace of a plastic surgeon can vary depending on the type of practice they have and their specific job responsibilities.
Plastic surgeons may work in private practice, hospitals, or academic medical centers. In a private practice, plastic surgeons typically have their own clinic where they see patients for consultations and perform surgeries. They may also have administrative duties such as managing staff, billing, and marketing.
In a hospital or academic medical center, plastic surgeons may have a wider range of responsibilities, including providing emergency and trauma care, teaching and training medical students and residents, and conducting research. They may work in a specialized plastic surgery department or as part of a larger surgical team.
Regardless of the work setting, plastic surgeons spend a significant amount of time consulting with patients, reviewing medical histories, and performing surgical procedures. They may work long hours and be on call for emergencies or urgent cases.
Frequently Asked Questions
Comprehensive List of Doctor Specializations and Degrees

Here is a comprehensive list of specializations that a doctor can pursue and a brief summary of each specialization:

Corresponding Degrees
Pros and cons of being a Plastic Surgeon

Plastic surgery can be a rewarding and lucrative career, but it also comes with significant challenges and risks. Prospective plastic surgeons should carefully consider the following factors before pursuing this career path:

Pros:

High Earning Potential: Plastic surgery is a highly specialized field of medicine, and plastic surgeons often earn higher salaries than other medical specialties. According to the Bureau of Labor Statistics, the median annual salary for plastic surgeons in the United States is over $400,000.
Career Flexibility: Plastic surgeons can work in a variety of settings, including private practice, academic medical centers, and hospitals. This allows for greater flexibility in choosing a work environment that fits their lifestyle and career goals.
Opportunity for Creativity: Plastic surgeons often have the opportunity to use their creativity and artistic skills to enhance a patient's appearance. They can create unique treatment plans and develop new surgical techniques to achieve the best possible outcome for their patients.
Positive Impact on Patients' Lives: Plastic surgery can have a significant impact on a patient's self-esteem and quality of life. By improving a patient's appearance, plastic surgeons can help them feel more confident and improve their overall well-being.

Cons:

Long Hours: Plastic surgeons often work long hours, including nights and weekends. They may also be on call for emergencies, which can be stressful and disruptive to their personal lives.
High Stress: Plastic surgery can be a high-stress job, as surgeons are responsible for performing complex surgical procedures and ensuring the safety of their patients. The pressure to achieve optimal results can be intense, and mistakes can have serious consequences.
Emotional Toll: Plastic surgery can also take an emotional toll on surgeons, as they often work with patients who are unhappy with their appearance or have experienced trauma. This can be emotionally draining and require significant empathy and emotional intelligence.
Liability Risks: Plastic surgery carries a high risk of medical malpractice lawsuits, which can be financially and emotionally devastating. Surgeons must take great care to ensure the safety of their patients and minimize the risk of complications.
How long does it take to become a Plastic Surgeon?

Becoming a plastic surgeon requires a significant amount of education and training, which can take several years. The path to becoming a plastic surgeon typically includes the following steps:

Undergraduate Education: Completion of a four-year bachelor's degree program is the first step towards becoming a plastic surgeon. Students typically major in a science-related field such as biology or chemistry, but other majors are also accepted.
Medical School: After completing undergraduate education, students must attend medical school, which typically takes four years to complete.
Residency Training: Following medical school, aspiring plastic surgeons must complete a residency program in plastic surgery, which typically takes six to seven years. During this time, residents receive hands-on training in plastic surgery techniques and patient care.
Fellowship Training: After completing a plastic surgery residency, some surgeons choose to pursue additional fellowship training in a specific area of plastic surgery, such as hand surgery or craniofacial surgery. Fellowship training typically takes one to two years.
Board Certification: In order to become board certified in plastic surgery, surgeons must pass written and oral exams administered by the American Board of Plastic Surgery. Board certification is not required to practice plastic surgery, but it is highly recommended and often required by hospitals and other healthcare organizations.

Overall, it can take anywhere from 11 to 14 years of education and training to become a plastic surgeon.
Plastic Surgeons are also known as:
Cosmetic Surgeon Reconstructive and Aesthetic Surgeon