What does a Plastic Surgeon do?
Would you make a good Plastic Surgeon? Take our career test to find out how you match with this and over 800 other careers.
Take Free Career Test
What is a Plastic Surgeon?
A Plastic Surgeon is a specialized type of Doctor. Also known as: Cosmetic Surgeon, Reconstructive and Aesthetic Surgeon.
A plastic surgeon is a licensed medical doctor trained in patient interactions, trauma care and basic surgery techniques, as well as specialized areas, such as tissue transfer, body contouring and laser surgery. Plastic and reconstructive surgery deals with the restoration of normal form and function. It is a varied specialty involving adults and children and encompassing a wide range of conditions in different parts of the body.
Plastic surgeons shape and mould regions of the body like the ears, face, trunk, hands and other extremities. They also repair congenital problems, such as malformed bone structure in hands or feet. Cosmetic surgery reshapes normal body parts for aesthetic reasons, while reconstructive surgery repairs or replaces body parts damaged by accidents, illness or malformation.
What does a Plastic Surgeon do?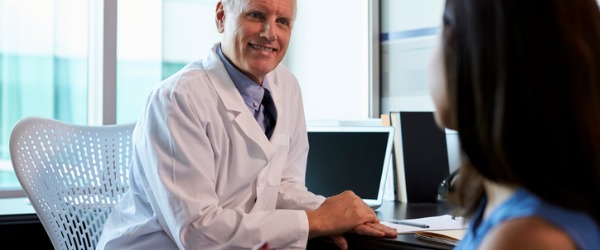 Plastic surgery is so much more than "cosmetic or aesthetic" surgery. While cosmetic surgery is probably the most visible and perhaps the most glamorous aspect of plastic surgery, it's a relatively small part of the specialty. Plastic surgery may be used not only to enhance a person's looks, but also to restore a patient's appearance following an accident or a bout with cancer or another disease. A plastic surgeon may work on nearly any area of the body, and many specialize in a particular body location, such as the head and neck or hands.
Plastic surgeons don't own a disease like cancer doctors do, and they don't own a part of the body like heart surgeons do. They work all over the body on all kinds of diseases and frequently with other physicians in a multi-disciplinary group. Plastic surgeons acquire special skills and knowledge, such as how to design a skin graft or create a flap graft. They learn how to transfer tissue from one part of the body to another; manage complex wounds; and use implantable materials, such as plastic or metal.
In addition to administering cosmetic procedures, such as face lifts, plastic surgeons may treat the bones of the face and skull; repair cleft lips or cleft palates; reattach severed fingers, toes or limbs; and treat congenital problems. Microvascular plastic surgery is so delicate that it requires the use of a microscope and tiny sutures finer than human hair. Burn patients often need plastic surgery to cover areas where skin has been damaged or scarred. Patients who have received traumatic injuries may also need plastic surgery.
There are five main areas of work in plastic surgery:
Trauma and burns
Cancer (skin, head and neck, breast and sarcoma)
Congenital deformities
Tissue degenerative conditions requiring reconstruction
Normalization and improvement of appearance
Find your perfect career
Would you make a good plastic surgeon? CareerExplorer's free assessment reveals how compatible you are with a career across 5 dimensions!
Take the free career test
What is the workplace of a Plastic Surgeon like?
A plastic surgeon can enjoy a thriving practice in either an academic or private-practice setting. Duties within an average working week may include outpatients clinic, surgery, on-call work, and dealing with any on-call referrals. Plastic surgeons collaborate with people from many other specialties including those from ear, nose, and throat; orthopaedics; neurosurgery; dermatology; gynaecology; maxillofacial surgery; and breast surgery, as well as other health professionals. A plastic surgeon can choose to limit a practice to one of these areas, or practice the entire scope of plastic surgery.
A plastic surgeon may also choose to become active in academic research in plastic surgery, which is very active in institutions across the country and around the world.
Dermatologists and plastic surgeons do, in fact, treat many of the same disorders. However, while both practitioners perform liposuction and cosmetic repairs on skin damaged by age, disease, or overexposure to the sun's ultraviolet rays, the disciplines are different in their focus.
Doctors of dermatology deal with non-life-threatening illnesses such as chronic acne and also with cancers, autoimmune disorders, and sexually transmitted diseases. They focus primarily on conditions of the skin, hair, nails, and mucous membranes. While they frequently perform surgeries, they treat many patients by means of drugs, medications, and other non-surgical therapies.
Plastic surgeons offer optional cosmetic procedures including breast enlargement and liposuction, but they are more likely to perform significant restorative and reconstructive surgeries to treat burns, correct birth defects, or repair injuries to the face or extremities.
Also relevant for Dermatologist
Jobs
| Title | Company | Location | Info |
| --- | --- | --- | --- |
Further Reading
Choosing Plastic Surgery www.plasticsmatchinsider.com

Plastic surgery is poorly understood by laypeople, medical students, physicians, and other surgeons. The most visible component of our specialty is aesthetic or cosmetic surgery, but plastic surgery is a broad specialty in which we operate on nearly every part of the body, on patients of all ages.

Plastic Surgery www.facs.org

Plastic surgery deals with the repair, reconstruction, or replacement of physical defects of form or function involving the skin, musculoskeletal system, cranio and maxillofacial structures, hand, extremities, breast and trunk, and external genitalia. It uses aesthetic surgical principles not only to improve undesirable qualities of normal structures but in all reconstructive procedures as well.

Plastic Surgeon Career Requirements everydaylife.globalpost.com

Many people automatically think of cosmetic procedures in connection with a plastic surgeon. But these specialists also repair, reconstruct or remove physical defects that result from a wide range of problems.
Collections With This Career
Discover careers for people who are interested in Healthcare service. Read More
Find your perfect career
Would you make a good plastic surgeon? CareerExplorer's free assessment reveals how compatible you are with a career across 5 dimensions!
Take the free career test
Find your perfect career
Would you make a good plastic surgeon? CareerExplorer's free assessment reveals how compatible you are with a career across 5 dimensions!
Take the Free Career Test