What is a Postal Service Clerk?
Every post office branch employs a number of postal service clerks for the day-to-day operation of the office and the management of various tasks throughout the office. Most of these tasks are customer-facing responsibilities that require a positive attitude throughout the day in order to meet all of their customers' needs.
In 2011, almost half a trillion pieces of mail—letters, postcards, and packages—were shipped worldwide using national mail service agencies. The United States Postal Service handled almost 40 percent of this worldwide traffic, with 168 billion pieces of domestic and international mail passing through 31,509 postal branches. Within any postal service branch in the world, the clerks hired are responsible for the processing of this large quantity of mail, even with competition from other private shipping services.
What does a Postal Service Clerk do?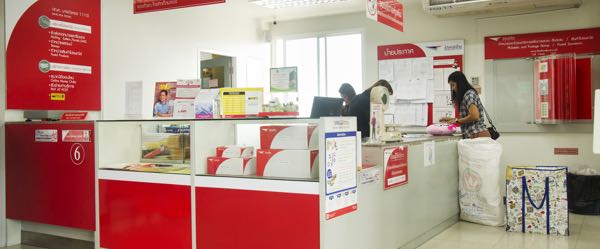 The primary duties of a postal service clerk will include selling stamps, stamped envelopes, and stamped postcards, receiving and postmarking mail from customers, and sorting incoming mail into various cubbies for the routes covered within the post office. A postal service clerk is also responsible for tabulating the correct amount of postage required to mail the customers' letter or package, including postage, insurance, and receipts (for certified mail).
In addition to those basic duties, a postal service clerk will receive any complaints regarding mail service or delivery and initiate investigations into those customer complaints while filling out the appropriate forms needed to begin any investigations. In some cases, a clerk may also double as a mail carrier and be responsible for the actual delivery of mail along a specified route from the post office to various residences and businesses, which can include walking the route or driving a mail truck along the mail route.
It is the overall duty of the branch to ensure proper delivery of every parcel or package that passes through its doors. Fans of the movie Miracle on 34th Street will recall the scene where it is stated that part of the post office's mission is to render postal services to all communities, at which point 21 bags of letters are delivered to Kris Kringle!
Keeping this in mind, it is the primary function of every postal service branch—and thus, every postal service clerk employed within the branch—to ensure that all letters, postcards, parcels, and packages are delivered to their intended destination without any delay. There should be nothing—snow, rain, heat or dead of night—which should prevent the delivery of all parcels and keep clerks and carriers from completing assigned routes.
What is the workplace of a Postal Service Clerk like?
The post office environment is fairly simple and sterile. There will be heavy handcarts for moving bundles and baskets to and fro within the branch. Some postal service clerks who work on sorting mail will spend long periods of time sitting and sorting. Other clerks who are responsible for moving baskets and bundles of mail around the office will spend hours at a time on their feet moving about the office and moving heavy loads of letters and packages, which can become quite tiring by the end of the day.
Frontline clerks generally work in better-lit environments that may be a bit more aesthetically pleasing for customers. They will often be getting up and down from their station, either to get supplies for customers, to perform a service, or to place a customer's outgoing parcels into baskets for outbound shipping.
Postal Service Clerks are also known as:
Mail Handler