What is a Property Manager?
A property manager is someone who takes care of the many aspects of residential, commercial, or industrial properties. They make sure the property is rented, looks nice, operates smoothly, and preserves its resale value. Property managers usually work in an office environment, often onsite.
What does a Property Manager do?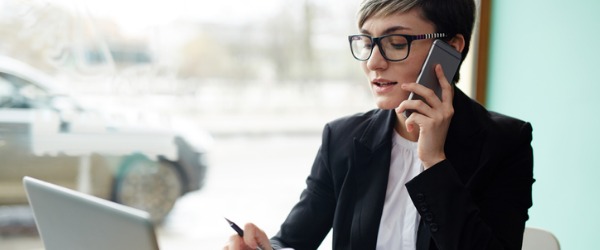 Property managers typically do the following:
Meet with, and show properties to, prospective renters
Discuss the lease and explain the terms of occupancy
Collect monthly fees from tenants
Inspect all building facilities, including the grounds and equipment
Arrange for new equipment or repairs as needed to keep up the property
Pay or delegate paying of bills, such as mortgage, taxes, insurance, payroll, and cleaning
Contract for trash removal, swimming pool maintenance, landscaping, security, and other services
Investigate and settle complaints, disturbances, and violations
Keep records of rental activity
Prepare budgets and financial reports
Know and comply with local fair housing laws; do not discriminate when renting or advertising
When owners of homes, apartments, office buildings, or retail or industrial properties lack the time or expertise needed for the day-to-day management of their real estate properties, they often hire a property or real estate manager or a community association manager. Managers are employed either directly by the owner or indirectly through a contract with a property management firm.
What is the workplace of a Property Manager like?
About half of property managers are self-employed. Nearly all work out of an office. However, many managers spend much of their time away from their desks. Onsite managers, in particular, may spend a large part of their work day visiting the building engineer, showing apartments, checking on the janitorial and maintenance staff, or investigating problems reported by residents. Real estate asset managers may spend time away from home while travelling to company real estate holdings or searching for properties to buy.
Property managers often must attend evening meetings with residents, property owners, community association boards of directors, or civic groups. As a result, long hours are common. Some apartment managers are required to live in the apartment complexes where they work, so that they are available to handle emergencies, even when they are off duty.
Most property managers work full time. Many apartment managers get time off during the week so that they can work on weekends to show apartments to prospective renters.
Frequently Asked Questions
Are Property Managers happy?

Property managers rank among the least happy careers. Overall they rank in the 28th percentile of careers for satisfaction scores. Please note that this number is derived from the data we have collected from our Sokanu members only.

While we have no hard data to confirm the reasons for this low happiness quotient in the profession, one could speculate that, for a certain percentage of property managers, the occupation's extremely broad spectrum of responsibilities, hectic demands, long hours, and never-ending stress are contributing factors.
What are Property Managers like?

Based on our pool of users, property managers tend to be predominately enterprising people. This is no surprise, as the occupation calls for its practitioners to do a bit of everything. The job of property manager is not a humdrum nine-to-five undertaking. Property managers are not glued to their office chairs all day. They deliver service over a wide spectrum of areas, including association operations; systems and equipment maintenance; finance and budgeting; resident relations; contractor and vendor management; compliance; and more. Such a varied portfolio can only be handled by resourceful, industrious, and enterprising individuals.
Should I become a Property Manager?

Because the responsibilities of a property manager are so varied, this is a career that calls for a considerable and diverse skill set. Before committing to entering the field, be certain that you either possess or are able and prepared to develop the following attributes and aptitudes:

Interpersonal, communication, & presentation skills Property managers must often speak with tenants and owners; interact with service providers; hire workers; and deliver presentations to strata councils and homeowner or community associations.

Customer service skills Providing quality customer service allows property managers to build relationships with and keep existing clients and win new ones.

Organizational, coordination & multi-tasking abilities Working with multiple properties and tenants demands excellent organizational skills. Property managers must have within reach at all times contact information for owners, tenants, maintenance staff, contractors, and vendors. They must be able to prioritize and coordinate multiple tasks and develop suitable timelines to complete numerous property-related projects. Property managers must maintain a calendar of due dates for inspections and payments, prepare financial reports for owners, and present lease renewal contracts to tenants on schedule. This multi-tiered portfolio of responsibility calls for one more skill: stress management.

Attention to detail Property managers who pay strict attention to detail will ultimately protect both clients and tenants. Laws concerning handicap accessibility and fair housing evolve and change, requiring managers to stay abreast of any federal or state amendments. Awareness of local building codes and ordinances that impact property management is, of course, particularly important in the profession. As potential safety hazards on a property can result in lawsuits, property managers are expected to regularly inspect and immediately address issues. Simply stated, a successful property manager anticipates problems, takes steps to prevent them, and never becomes complacent.

Problem-solving skills The ability to think critically and solve problems is essential for these professionals. Property managers need to be able to mediate and resolve disputes between residents, homeowners, or board members.

Negotiation skills One of the most common duties of a property manager is to put out bids for work or service on properties. The capacity to negotiate favourable cost estimates is vital. This skill is also useful when it is necessary to deal with angry tenants or owners.

Working knowledge of the local area It is, of course, beneficial for property managers to be familiar with the city and neighborhoods in which they work.

If the above prerequisites describe you, you may be suited to the role of property manager, also known as a juggler of many tasks.
Steps to becoming a Property Manager

From high school to college; from licensure to experience; from certification to seniority in the field, the road to a career in property management calls for focus, commitment, and stamina.
How long does it take to become a Property Manager?

After completing high school, it generally takes between four and six years to become a property manager. The first component of the educational track is commonly a four-year Bachelor's degree in finance, real estate management, business administration, or accounting. This may be followed by state licensure and voluntary professional certification. Some students pursue an additional two years of study and complete a Master's program in real estate management.
Property Managers are also known as:
Professional Property Manager Estate Manager Residential Property Manager Commercial Property Manager Industrial Property Manager Property Management Specialist