CareerExplorer's step-by-step guide on how to become a psychologist.
Step 1
Is becoming a psychologist right for me?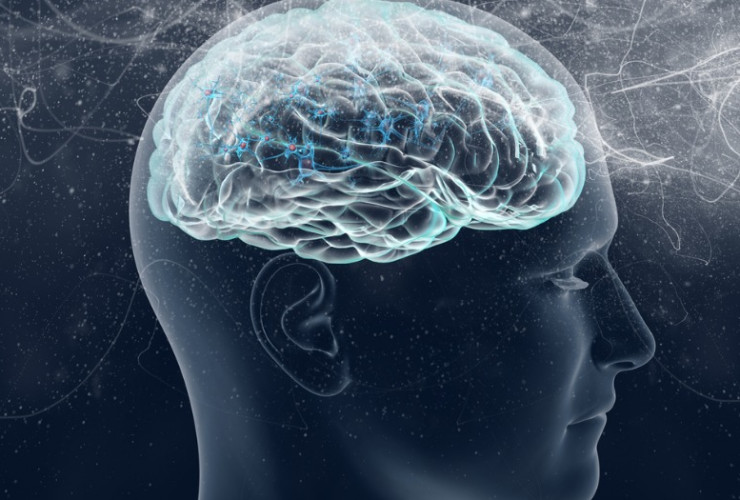 Step 2
Bachelor's Degree
Complete a bachelor's degree in psychology. Courses include statistics, general psychology, and experimental and developmental psychology. It is also advisable to volunteer and get hands-on experience during this time.
Step 3
Master's Degree
Choose a specialty and complete a master's degree - for example, clinical psychology, counseling psychology, industrial-organizational psychology, research psychology, etc. There are many options to choose from, therefore it is important to research all the graduate programs available to find a master's degree that is best suited for you.
Step 4
Doctorate
Many fields of psychology require a doctorate. Psychology graduate schools look for a GPA (Grade Point Average) of 3.3 or higher, a competitive score on the GRE (Graduate Record Examination), as well as experience in the field (volunteer or paid).
Step 5
Internship
If required in your field of psychology, complete a psychology internship - states typically look for a one- to two-year supervised internship. Note that jobs in mental health such as clinical and counseling psychology may sometimes require an APA (American Psychological Association) approved internship.
Step 6
License
Get licensed. Check your state's requirements, as all states ask for individuals to fulfill specific requirements. Individuals must pass a national exam and, in some cases, present a case study in front of a board of psychologists.
Frequently Asked Questions
Should I become a Psychologist?
Many people suffer from depression, substance abuse, anxiety, phobias and mental health issues. The Center for Disease Control and Prevention reports that 25% of all U.S. adults have a mental illness and 50% will develop one during their lifetime. Psychologists play a very important part in helping people deal with these types of problems.
If you are considering becoming a psychologist, there are variety of areas in which you can practice. The focus you choose to pursue is up to you. Examples include clinical psychology, research, psychotherapy, personality testing, teaching, and forensic psychology. Regardless of which area you choose to focus on, there are pros and cons to consider before taking the plunge.
PROS
Having the opportunity to work with people in overcoming their problems
Getting the opportunity to meet and help people from all walks of life
Seeing positive results can be very rewarding
Getting to work in an office type setting
No two days will be the same
Typically a 9-5 work schedule, with weekends off
Once established within a community, one can expect fairly dependable work
Getting opportunities to collaborate and network with other professionals
The diverse field of psychology offers many opportunities
CONS
Being privy to distressing information can be emotionally draining
Working with difficult clients can cause stress
Sometimes long hours are involved
Extensive paperwork and dealing with insurance companies can be arduous
Private practice can be professionally isolating and can be hard to get established in
Direct marketing and business efforts are necessary to advance in private practice
Without tenure, university positions have no job security
Client results are sometimes hard to see as clients often don't return after first visit
How long does it take to become a Psychologist?
The amount of time it takes to complete one's education depends on the psychology specialty area and career interests.
All psychology careers start with a four-year bachelor's degree. After completing a bachelor's degree, the different degree options and requirements for various careers in psychology are as follows:
Social Worker - Bachelor's Degree (4 yrs); Master's Degree recommended
Industrial-Organizational Psychologist - Master's Degree (6-7 yrs)
Forensic Psychologist - Master's Degree (6-7 yrs); Doctoral Degree recommended
Sports Psychologist - Master's Degree (6-7 yrs)
School Psychologist - Master's Degree (6-7 yrs)
Licensed Counselor - Master's Degree (6-7 yrs)
Criminal Psychologist - Master's degree (6-7 yrs) Doctoral Degree recommended
School Psychologist - Varies by State (6-7 yrs approximately)
Health Psychologist - Doctoral Degree (8-9 yrs)
Clinical Psychologist - Doctoral Degree (8-11 yrs)
Social Psychologist - Doctoral Degree (9-11 yrs)
Child Psychologist - Doctoral degree (9-11 yrs)
Steps to becoming a Psychologist
Entry into psychology graduate programs is competitive. Most master's degree programs do not require an undergraduate major in psychology, but do require coursework in introductory psychology, experimental psychology, and statistics. Some doctoral degree programs require applicants to have a master's degree in psychology, while others will accept applicants with a bachelor's degree and a major in psychology.
In most jurisdictions, practicing psychology or using the title of "psychologist" requires licensure or certification. Psychologists typically need previous related work experience. To become licensed, for example, psychologists must have completed one or more of the following: predoctoral or postdoctoral supervised experience, an internship, or a residency program. School psychologists also must complete a year-long supervised internship program to become licensed or certified.
How to become a Psychologist
Most clinical, counselling, and research psychologists need a doctoral degree. Psychologists can complete a Ph.D. in psychology or a Doctor of Psychology (Psy.D.) degree. A Ph.D. in psychology is a research degree that culminates in a comprehensive exam and a dissertation based on original research. In clinical, counselling, school, or health service settings, students usually complete a one-year internship as part of the doctoral program. The Psy.D. is a clinical degree and is often based on practical work and examinations rather than a dissertation.
When working under the supervision of a doctoral psychologist, master's graduates also can work as psychological assistants in clinical, counselling, or research settings.