What is a Publisher?
Publishers are the people who are responsible for the journey of a book from the raw workings of a writer to a finished piece on the bookshelf.
They scout for new talent, are in regular contact with literary agents, and receive plenty of unsolicited submissions as well. They supervise or, in the case of smaller publishing houses, personally complete the editing process of a book. They negotiate with the author as to what content stays and what goes. They format a book, selecting fonts, cover art, and graphic work. They may produce the 'masthead,' which is a one-page informational overview of a publication and everyone involved in its creation. They determine how many copies of a book to print.
After a book has gone to press, the publisher coordinates its launch, organizing events to ensure that it receives publicity and sending out review copies to newspapers and magazines.
In short, publishers are the overseers of the production and distribution processes required to bring manuscripts to market. They set the editorial and commercial direction for publishing companies by deciding which markets their companies will serve and the type of content they will offer their audiences.
Not all publishers work in the traditional book media. Some are employed as newspaper or magazine publishers, while others apply their knowledge and skills in the growing electronic publishing sector.
What does a Publisher do?
At its heart, publishing seems like a simple business. An author writes a manuscript. A publisher prints and publishes it. Readers buy it.
That apparent simplicity, however, is deceiving. The actual path to publication involves many steps. And the specific role of the publisher is multifaceted.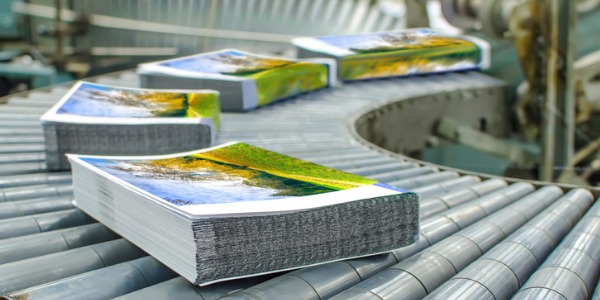 Let's take a look at the various responsibilities of the professional publisher:
Selecting Markets
Book publishers set the criteria for the types of books they will commission. In other words, there are different types of book publishers.
Trade or 'traditional' book publishers publish the books commonly found in bookstores for consumer readership. These consist of a wide selection of topics and genres and come in a variety of formats, including hardcover, trade paperback, mass market paperback, e-books, and audio books.
Textbook / academic publishers create books for school and university classrooms.
Professional publishers create books and databases containing reference material and information on industry standards for professionals such as doctors, lawyers, architects, and accountants.
Magazine publishers focus on consumer or business markets and develop publications that will appeal to both readers and advertisers. A fashion magazine publisher, for example, may decide to focus on high-end fashion aimed at wealthy readers who represent an attractive target market for advertisers of luxury goods.
Revenue Maximization
Maximizing revenue and profits is a primary objective of the publisher. This can only be achieved by focusing on the right markets and creating appropriate marketing campaigns.
In magazine publishing, for example, revenue is generated from retail sales, subscriptions, and advertising. It is the responsibility of the publisher to recruit an advertising sales team to sell space to advertisers or their agencies and to oversee production of a media kit. This kit includes essential demographic and lifestyle information on the magazine's readership, circulation figures, editorial and advertising policies, and successful advertising campaigns.
Book publishers build sales through bookstores and online retailers, libraries, schools and colleges, and book clubs. Part of their job, therefore, is to develop relationships with these potential distributors. They may also sell publishing rights to foreign publishing companies who translate books and market them in their own regions.
Editorial Policy
The role of the publisher may encompass dealing directly with contributors or managing editors who liaise with writers, authors, photographers, and illustrators. It certainly includes monitoring content for quality and developing editorial policies on content style and tone that guide editors and contributors.
For instance, a publisher of a sports magazine may decide to concentrate on in-depth sports analysis and statistics or, alternatively, on stories and articles about popular professional athletes and sports personalities.
Commercial Terms
Negotiating contracts that set out financial agreements and arrangements is an integral part of the job of the publisher. Magazine publishers pay contributors a fee, either when they accept or fulfill the contract, or when their work is published.
Book publishers present authors with terms that may include an advance on royalties before publication. The rate of these royalties — payments that buy the rights to publish the author's work — varies depending on volume of sales and a share of any additional publishing rights. Publishers also negotiate discounts and commercial terms with retailers and other outlets.
Content Production
Publishers have overall responsibility for content development and production. They typically manage teams of editors and designers whose job it is to review contributions, edit manuscripts, and prepare layouts for printed or digital production.
Publishers make sure that the staff members who report to them meet production deadlines and release works to the market on schedule.
Cost Control
Balancing revenue with production, distribution, and staff costs so that publications are profitable is another key area of responsibility for publishers. This is accomplished by setting budgets for various departments and monitoring financial performance, with the overall goal of identifying opportunities to increase revenue, reduce costs, and improve profits.
As evidenced by the information provided above, the scope of the publisher's job is wide and varied. It involves making decisions in multiple arenas, from marketing and finance to legal and creative.
What is the workplace of a Publisher like?
Most publishers work fulltime in comfortable offices. Overtime, weekend hours, and travel may be necessary. The job requires sitting at a desk for long periods of time and has few or no physical demands.
The publishing world is characterized by frequent deadlines and the need to make multiple decisions on a daily basis. In other words, the work is demanding and can be stressful.
Publishers work with teams of editors, designers, writers, and freelance contributors who create the content and manage its production.
New York City is the epicenter of publishing in the United States, and also where many international publishing companies have their American offices. This means that NYC remains the place to kick-start a career in publishing. But it is also important to note that the cities of Boston, Chicago, Denver, and San Francisco have vibrant publishing scenes, offering considerable variety and subject area options for aspiring publishers.
Publishers are also known as:
Commercial Publisher Book Publisher Magazine Publisher Newspaper Publisher Trade Publisher Textbook Publisher Academic Publisher Professional Publisher