What is an Editor?
An editor is responsible for reviewing, revising, and correcting written material, such as books, articles, reports, and other forms of written communication. An editor's primary goal is to ensure that the content is accurate, clear, and well-organized, and that it meets the intended audience's needs. The editor achieves this by evaluating the structure, coherence, style, and tone of the written material and providing feedback to the writer on how to improve it. Editors are also responsible for correcting grammar, spelling, and punctuation errors, ensuring that the content follows the appropriate formatting guidelines, and fact-checking any claims made in the material.
Editors can work in various industries, such as publishing, journalism, advertising, and public relations. They may be employed by a company or work as freelancers, and their tasks can vary depending on the project's scope and complexity. Some editors specialize in particular types of material, such as technical or scientific writing, while others work on a broad range of material. Regardless of their specialization, editors play a crucial role in ensuring that written material is of high quality and effectively communicates the intended message to the audience.
What does an Editor do?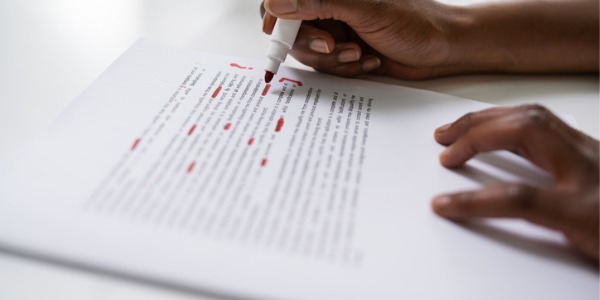 Editors are an indispensable tool for anyone involved in writing, be it for academic, professional, or creative purposes. The primary function of editors is to refine and improve written material by correcting errors in spelling, grammar, syntax, and punctuation. They also enhance the clarity and coherence of the text by restructuring sentences and paragraphs, ensuring that ideas flow logically and smoothly.
Editors are trained to identify inconsistencies, inaccuracies, and ambiguities in the text, and suggest appropriate revisions to address them. In addition to their technical expertise, editors also provide valuable feedback and guidance to writers, helping them to refine their ideas and express them more effectively.
Duties and Responsibilities
The duties and responsibilities of an editor can vary depending on the specific type of editing they are performing and the industry they are working in. However, here are some general responsibilities that editors typically have:
Reviewing and Editing Content: Editors are responsible for reviewing and editing content for accuracy, clarity, and style. This includes correcting grammatical errors, spelling mistakes, and punctuation errors. They also ensure that the content is easy to read and understand and that it meets the publication's style guidelines.
Managing Editorial Calendars: Editors are responsible for managing editorial calendars and ensuring that content is published on time. This includes working with writers to set deadlines, assigning articles to writers, and ensuring that articles are submitted on time.
Commissioning Content: In addition to editing existing content, editors are also responsible for commissioning new content. This includes identifying topics that are relevant to the publication's audience and assigning them to writers.
Developing Style Guides: Editors develop and maintain style guides that outline the publication's guidelines for grammar, punctuation, tone, and style. These guidelines ensure that all content is consistent and adheres to the publication's standards.
Collaborating with Writers: Editors work closely with writers to help them improve their writing skills and to provide feedback on their work. They may also work with writers to develop new ideas for articles and to help them shape their stories.
Fact-Checking: Editors are responsible for fact-checking all content to ensure that it is accurate and free of errors. This involves verifying information with reliable sources and ensuring that all claims are backed up by evidence.
Managing Budgets: Editors are responsible for managing editorial budgets and ensuring that projects are completed within budgetary constraints. This includes working with writers to negotiate rates and managing the payment process.
Staying Up-to-Date on Industry Trends: Editors need to stay up-to-date on industry trends and developments to ensure that their publications remain relevant and competitive. This includes attending conferences, reading industry publications, and networking with other professionals in the field.
In addition to these responsibilities, editors may also be responsible for managing a team of writers and overseeing the publication's social media presence.
Types of Editors
There are several types of editors, each with their specific role and purpose. Here are some of the most common ones:
Content Editor: A content editor is responsible for ensuring that the content is clear, concise, and engaging. They work with writers to improve their writing style, tone, and structure, ensuring that the content meets the needs of the target audience.
Copy Editor: A copy editor reviews written material for errors in grammar, spelling, punctuation, and syntax. They also check for consistency in style and tone, ensuring that the written material adheres to a specific set of guidelines.
Developmental Editor: A developmental editor works with writers to develop their ideas, plot, characters, and overall structure. They provide feedback on how to improve the overall flow of the story, plot, and character arcs.
Line Editor: A line editor is responsible for reviewing the written material on a line-by-line basis, focusing on improving the clarity and coherence of the writing. They may also make suggestions for restructuring sentences or paragraphs.
Technical Editor: A technical editor reviews technical documents, such as user manuals, software documentation, and scientific papers. They ensure that the content is accurate, concise, and easy to understand for the intended audience.
Managing Editor: A managing editor is responsible for overseeing the editorial process from start to finish. They work with writers, editors, and publishers to ensure that the content is delivered on time, meets quality standards, and stays within budget.
What is the workplace of an Editor like?
The workplace of an editor can vary depending on the type of editing they do and the organization they work for. In general, editors work in an office environment, either for a publisher, a media company, or as a freelancer. They may also work remotely, especially if they are freelancers or if their company allows for remote work.
Editors spend a significant amount of time reading and reviewing written material, whether it's manuscripts, articles, or other types of content. They also spend time communicating with writers, clients, and other stakeholders to ensure that the final product meets their expectations. This communication can take place in person, over the phone, or via email or other digital platforms.
Editors may use a variety of tools and software to perform their work, such as word processing software, grammar and spelling checkers, and project management tools. They may also use specialized software, such as video editing software or photo editing software, depending on their area of expertise.
Depending on their role and level of seniority, editors may also be responsible for managing a team of writers or other editors. They may need to delegate tasks, set deadlines, and provide feedback on their team's work.
Working as an editor can be demanding, as editors often have to work under tight deadlines and handle multiple projects simultaneously. However, it can also be a rewarding career for those who are passionate about language, writing, and storytelling. With the rise of digital media, the demand for skilled editors is likely to continue to grow in the years to come.
Frequently Asked Questions
Pros and Cons of Being an Editor

While being an editor can be a highly rewarding career choice, there are also some challenges and drawbacks to consider.

Pros:

Creative satisfaction: As an editor, you have the opportunity to shape and refine written works, making them clearer, more concise, and more engaging. This can be highly satisfying, particularly for those who enjoy working with language and expressing themselves through writing.
Intellectual stimulation: Editing requires a deep understanding of language, grammar, and style. As such, it can be an intellectually stimulating profession that challenges you to continuously expand your knowledge and skills.
Varied work: Editors can work across a wide range of genres, including fiction, non-fiction, journalism, and academic writing. This means that the work is varied and interesting, with each project presenting its own unique set of challenges.
Flexibility: Many editors work as freelancers, which offers a great deal of flexibility in terms of when and where you work. This can be particularly appealing for those who value work-life balance.

Cons:

Pressure: Editing can be a high-pressure job, particularly when working with tight deadlines. Editors are responsible for ensuring that the content they work on is accurate, engaging, and error-free, which can be stressful at times.
Criticism: Editors are often required to provide feedback and critique on written works. While this is an essential part of the job, it can be challenging to navigate, particularly when dealing with sensitive or emotional topics.
Competitive industry: The publishing industry can be highly competitive, with many people vying for a limited number of editing positions. This means that it can be difficult to secure work, particularly when starting out.
Repetitive tasks: Editing can be a repetitive job, particularly when working on long-form content. This can become tedious over time, and some editors may find themselves craving more varied work.

In conclusion, being an editor can be a rewarding and intellectually stimulating career choice, but it is not without its challenges. It requires a deep understanding of language and grammar, the ability to handle criticism and pressure, and the willingness to work within a competitive industry. However, for those who enjoy working with language and expressing themselves through writing, it can be an extremely satisfying profession.