What is a Food Critic?
A food critic is someone who takes great pleasure in tasting and analyzing a wide variety of food, and also loves to share their experience with the public by writing about it. Food critics will write reviews for newspapers, magazines, travel guides, and food-related websites, and comment on the restaurant's service, presentation, and atmosphere. They sometimes also provide comparisons, opinions and discussions of similar dishes at other establishments.
After analyzing their dining experience, a food critic will give the establishment a rating which can then be used to help the public decide whether to eat there or not.
What does a Food Critic do?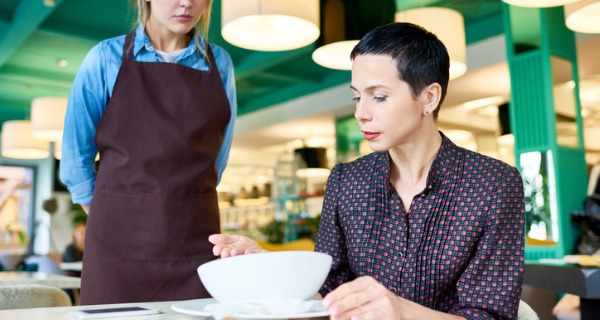 A food critic is a writer (many are journalists) who specializes in the areas of food and drink. He or she encapsulates the dining experience and relays that experience to readers, viewers or listeners. This may include descriptions of the food, whether it tastes good, the serving size, the ambiance of the restaurant, the price, and how well the service staff do their job. The food critic must have knowledge appropriate to the industry, and must be able to capture all the important facts in a written format that is both engaging and informative.
Food critics almost never show their faces when they write restaurant reviews so as to minimize the possibility that restaurant owners will recognize them and give them special treatment. That means keeping all social media profiles photo-free and restricting public appearances as well. Reservations should be made in a name other than that of the critic and meals should be paid for using cash or a credit card that is not in the critic's name. The ultimate goal of restaurant criticism is to experience the restaurant just as an ordinary patron would do without any special attention.
Responsibilities of a food critic:
- Consistently evaluate restaurant standards and food quality
- Supply original written copy to newspapers, magazines, travel guides and websites
- Maintain time management skills
- Meet publishing deadlines
- Occasionally supply original photography, or secure usage of restaurant's photos
- Competently interview industry leaders and venue representatives
- Deliver a written summary in a clear and unbiased way
Skills of a food critic:
- Understand reader expectations for food quality appraisal and service standards
- Have an appreciation for creative writing, and a gift for words
- Have a broad and sensitive palate
- Be able to travel, sometimes over a considerable distance
- Manage time constraints and multiple projects simultaneously
This is a popular and competitive career, and can be difficult to get a foot in the door. Many food critics will start by organizing their own visits to restaurants they like, and by creating their own portfolio of reviews and features. Finding new work becomes easier with each published article, so it starts out as extremely difficult and gets easier from there.
What is the workplace of a Food Critic like?
The majority of food critics work freelance, supplying content to various newspapers, magazines, and food-related websites. However, larger lifestyle publications will employ food critics to cover this subject matter in an ongoing way.
While food critics certainly enjoy their share of fine dining at white tablecloth establishments, they also may find themselves chowing down at mom-and-pop family diners and even balancing their food while standing in front of a food truck.
Despite the travelling and continual need to sample restaurants spread over a city or even larger geographical area, a majority of the food critic's work takes place at home. Some reviews or events can mean several days away from home too, so this can have an impact upon family life, should this be a consideration.
Food Critics are also known as:
Food Writer Restaurant Critic Food Journalist