What is a Technical Writer?
A technical writer is someone who transforms complex and technically difficult written material into clear and concise documentation that will be read by target audiences. They gather and develop technical information in order to create maintenance and operating instructions, technical and instructional manuals, journal articles, and other documentation for manufacturers, designers, and clients.
Technical writers can be found working in many areas, such as technology, engineering, medicine, and the sciences.
What does a Technical Writer do?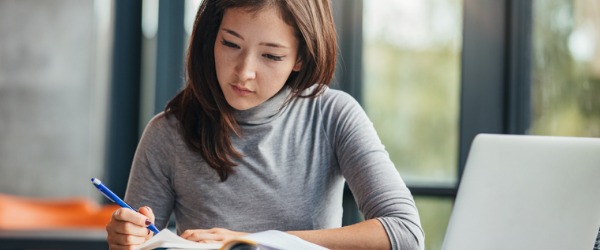 A technical writer prides him/herself on having excellent language, writing, and communication skills, and strives to create professional and error-free documentation in order to establish credibility with the audience. Technical writers also have excellent research and exploration skills, and carry out extensive research in order to create a document that communicates information in clear, useful terms. This, in turn, helps the reader find, understand, and use what they read appropriately.
When given an assignment, the technical writer must first analyze the target audience in order to define what they will require. The sound or feel of a document is governed by the targeted audience and the document type. Accurate audience analysis will shape what the document's presentation, design, and content will be like, and define whether the communication will be lighthearted, humorous, formal, or professional.
Analyzing the target audience will also help to define the tone and knowledge level of the document, and tailor it specifically. For example, software documentation tends to be very clear and simple, so that inexperienced users can easily follow it, whereas medical procedures used by physicians may be less simplified, because it assumes that the reader already has knowledge in the field.
The following are a few questions a technical writer may ask themselves at the outset of a document:
who will the target audience be?
what is the knowledge level of the audience?
what is the role of the audience?
what is the task of the audience?
what is the purpose of the document?
what will the audience be persuaded to do?
Another component of technical writing is document design. The technical writer will look at how to use images, lists, charts, and headings in order to increase usability. They will put emphasis on important sections, such as 'useful tips', or 'warning' sections, by using various colours, bolding, type sizes, and fonts. The technical writer must at the same time keep in mind that overly complex graphs, ornateness, too many headings, illegible font, etc., will hinder the reader's comprehension. Therefore, keeping everything clear and concise, and keeping out the 'visual noise' and 'visual bulk' is the technical writer's main design strategy. After completion, a document is usually submitted for editing, and after approval, published in the appropriate venue.
What is the workplace of a Technical Writer like?
Technical writers work for a variety of industries, such as engineering, the sciences, medicine, and technology. Technical writing follows a development lifecycle that often parallels the product development lifecycle of an organization, and a technical writer often works as part of a writing or project development team. Technical writers also work together with document specialists, editors, content managers, instructional designers, graphic designers and illustrators, and analysts to produce deliverables.
Technical Writers are also known as:
Technical Communicator Information Developer Technical Documentation Specialist