What is a Copywriter?
A copywriter is someone who works with words on a daily basis, and is an expert at adapting their writing talent to meet their client's needs. Copywriting is about being able to understand, connect and write for an audience, and is about having the flexibility and skill to alter the style of writing from client to client and from project to project. The ultimate goal of a copywriter is to influence people's behaviour through their words.
What does a Copywriter do?
A copywriter provides creative ideas or concepts, and can take the client's idea and give it substance, direction and content. Copywriters are employed by agencies on a freelance or permanent basis, and often work with art directors and as part of a creative team.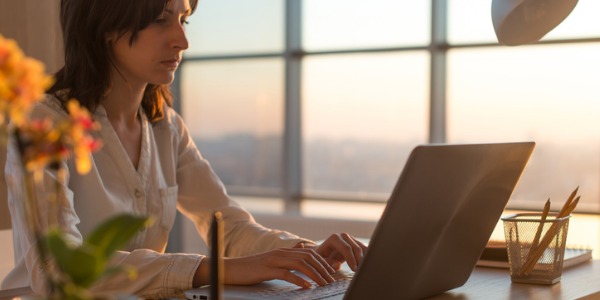 You can see a copywriter's work in a variety of areas:
Public Relations - feature articles, press kits, news releases, product updates, or any communication a business will send out to television and radio stations or newspapers for public consumption. Public relations covers any communications with clients, employees, customers or the general public.
Advertising & Marketing - ads, sales letters, trade show displays, fliers, brochures, catalogs, post cards, packaging, business plans, labels, direct mail, product literature etc.
Audiovisual & Broadcast Material - radio ads, television commercials, video scripts and audio scripts are used for fundraising, recruiting, training and teaching by organizations, the government, educators and businesses. It is not unusual for audio visuals to be directed, produced and edited by the copywriter.
Online Copy - wiki pages, websites, auto-responder messages, banner ads, video and podcast scripts, online sales pages, email marketing, product descriptions, and other content. Copywriters must understand SEO techniques.
Speech Writing - written speeches for raising funds, business functions, special events, political functions, and executive meetings. The copywriter must be able to write speeches that sell, motivate, persuade and communicate on an emotional level.
Technical Material - is usually left for those with a background in science, engineering, computer programming etc. Reports, technical papers, training manuals, instruction manuals, data sheets, and all manner of technical documentation is needed in this area.
What is the workplace of a Copywriter like?
A copywriter will typically work a Monday to Friday week, although evening and weekend work is common as well. They are mainly based in a studio or office space, and may sometimes travel to visit and consult with clients.
Copywriters are also known as:
Copy Writer Creative Content Provider