What is a Rail Transportation Worker?
Railway jobs are still a vital part of most countries. Goods are transferred along the railways every day, and the demand for rail workers remains strong. This career choice continues to grow even after all the years since its inception. The rail transportation worker is vital to the successful operation of the rail lines, and without their work, goods that people have become accustomed to all over the world could not be delivered.
What does a Rail Transportation Worker do?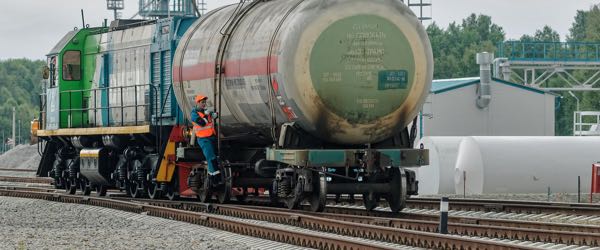 There are three different job levels that a rail transportation worker can be employed in. Each of these railway jobs involves different areas of function and job responsibility, from being in charge of the operation and navigation of the train, to running the rail yard and loading and unloading cargo. Many workers will start from the bottom and work their way up in their careers. Others start by going to school in order to start as an engineer or a conductor.
Conductors oversee how the railway operates. They maintain communication with the traffic control, dispatchers, and cargo teams to be sure that everything is in order and that the train is on schedule. They are also responsible for inspection and have the authority over the rail cars and rail employees. They make the important decisions on when cars must be removed and whether there are safety issues. Just like a musical conductor conducts and controls a performance, a rail conductor does the same for the rail line.
The engineer is the key member of the railway team. He is responsible for the operation of the train. He must have a full understanding of the engine and all of the components of the train to maintain a proper functioning level of operation.
The yardmaster is in control of all yard employees. He is responsible for the loading and unloading of cargo from trains and the switching of tracks when necessary. The yardmaster runs the rail yard and makes sure that it continues functioning in a proper manner. He works with both the engineer and especially the conductor to make sure that the yard matters are carried out according to yard rules and conductor specifications.
What is the workplace of a Rail Transportation Worker like?
The typical workplace environment for a rail transportation worker is on a train. Workers will mostly ride on the train and carry out their duties. However, rail workers who work in the yard may never ride on the train.
Rail transportation workers ride the rails for weeks or months at a time before being allowed time off. This can be difficult on employees who have families. The time spent on the rails takes a worker across the country and allows for time off between long runs.
Rail Transportation Workers are also known as:
Railway Employee Rail Transportation Worker