What is a Search Engine Marketing Specialist?
Search engine marketing (or SEM), is the process of using search engines for marketing and advertising purposes. A search engine marketing specialist (or SEM specialist) is someone who will help develop a revenue-generating website that will promote a company, attract new visitors, convert leads into sales, and produce repeat business. This is done by managing, tracking and testing marketing campaigns, using pay per click (PPC) advertising, writing compelling ad copy, and doing keyword research.
What does a Search Engine Marketing Specialist do?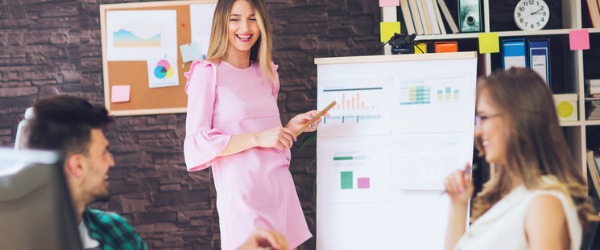 Businesses today need strong online visibility in order to be successful. Web presence equates to new customers, and also communicates and generates interest in what services and products are available. Businesses will hire a search engine marketing specialist to streamline efforts towards strong search engine marketing strategies. These efforts ultimately help to increase a company's rankings on search engines like Google, Yahoo, or Bing.
SEM specialists are involved in the organic and paid appreciation of a website's ranking. They will work side-by-side with other web experts, such as web designers, SEO specialists, and digital content managers to enhance website traffic through a variety of paid mechanisms.
Search engine marketing specialists have an in-depth understanding of how search engines rank different pages. They will look at the content quality of a page, and the quantity of keyword usage, to see what parts of it will need to be re-written. By using statistical software and analytics, they will study website traffic patterns to a page, and determine what areas need to be adjusted. They will also use search engine optimization strategies, such as social media marketing and pay per click advertising to help a company expand their online presence.
Search engine marketing specialist's skills:
- must be able to provide metrics regarding the effectiveness of any search engine enhancement
- must be able to understand, support, and refine any techniques that are used in search engine optimization
- must be able to produce and manage targeted original content for website
- have experience with linking services, ad vendors, and paid mechanisms for implementation of SEM campaigns
- must be able to produce targeted keywords for context production
- must be able to develop superior strategic marketing campaigns by analyzing all of the competitor's campaigns
- must be able to provide data on a campaign's success as compared to the investment the client has put out
What is the workplace of a Search Engine Marketing Specialist like?
Search engine marketing specialists can work in any industry or business that has an online presence, however the largest industry for employment is the marketing industry. Businesses now turn to outside marketing firms for their SEM needs.
Search Engine Marketing Specialists are also known as:
SEM Specialist