What is a Set Designer?
A set designer is someone who is in charge of designing and creating sets for films, television, and theatre (sets are the physical surroundings in which all the action will take place during the production) .
Rough drawings and ideas from the production team are taken and turned into realistic builds that include scenery, draperies, furniture, and props. Set designers often work with directors, producers, costume designers and other crew members.
What does a Set Designer do?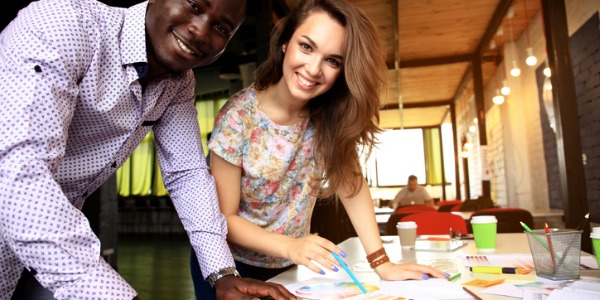 A set designer will typically read a script many times over, both to get a feel for the style and tone of the script and to make a detailed list of requirements for scenery, furnishings and props. Meetings with the director and the design team are usually  scheduled to discuss the details of the set and the director's interpretation of the play. The set designer's main goal is to figure out everything that may be needed based on the dialogue in the script. When all is said and done, the set will hopefully create the correct mood and atmosphere, and be able to give the audience clues as to the time of day, location, season, and historical period.
After reading the script, the set designer will produce plans, drawings and miniature three-dimensional models of the set. Floor plans are drawn to scale showing from above the layout of each set and the placement of the furniture and large props.  Front elevations are also given to show a view of the set from the front and to show details like windows or platforms. These visual aids help to make sure that all involved in the production process understand each other.
A set designer that works in a theatre may be a little restricted as to what they can do, as they are often limited to the size of the stage. These set designers need to keep in mind that the performance is in front of a live audience and that the set may also need to be very portable. Set designers that work for movies and films are not as limited, and are often able to build much larger sets.
Set designers will also prepare an estimate of the set costs and keep track of the budget. They may also attend rehearsals and offer creative suggestions for the movement and grouping of the actors.
A set designer's work is essentially complete once the show opens. The stage manager and backstage crew will then take over to make sure that every aspect of the production runs just as the set designer intended.
What is the workplace of a Set Designer like?
A set designer can find work wherever sets need to be designed. Theatres, film and video production companies, television companies, advertising agencies, and music video production companies typically hire set designers. Experienced designers (particularly film set designers) typically work on a self-employed/freelance basis.
Set Designers are also known as:
Movie Set Designer Film Set Designer Stage Set Designer