What is a Ship Loader?
A ship loader is an individual who is responsible for loading and unloading ships. This occupation varies quite a bit based on what kind of work is required and what types of distances are being transversed. The need for ship loaders is increasing at an impressive rate, and once the minimum requirements are met, ship loading can be a very rewarding occupation.
What does a Ship Loader do?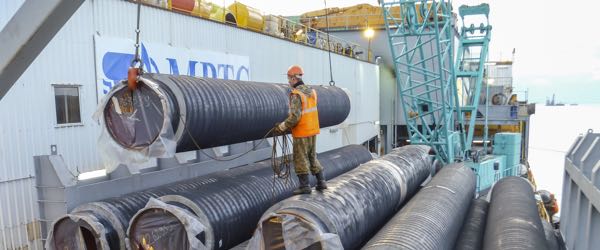 As the name implies, a ship loader is an individual who participates in the loading and unloading of cargo from various sea vessels. When not actually loading or unloading ships, a ship loader often performs day-to-day upkeep activities on the ship and its cargo. The average loader can expect to spend long periods away from home and aboard a vessel, so both of these things should be taken into account when applying for this position.
The key attribute of the ship loader is versatility. While the name implies that the occupation only consists of loading and unloading a cargo ship, the cargo loader may be responsible for a number of important tasks on board the ship, which include but are not limited to: passenger safety, ship operation, cargo loading and unloading, ship cleanliness and efficiency and ship towing. A cargo loader must be ready to carry out whatever task that is handed down by the chain of command - the ship loader's responsibility is essentially to assure the success of the voyage.
Ship loaders should be in good physical condition and be able to spend extended periods on a ship while still meeting the requirements of their job. Because of the nature of the position, work often needs to be performed seven days a week, often for many hours. Applicants who are not physically fit may have a hard time meeting the demands of this job.
What is the workplace of a Ship Loader like?
While the workplace may occasionally be on the docks of various cities around the world, more often than not, a cargo loader will be on the vessel performing whatever duties are necessary to keep the ship running. Cargo loaders can be expected to spend an extended amount of time with co-workers due to the fact that many voyages last multiple days; a cargo loader who specializes going up and down a local river might only be gone for a few hours while a ship loader transporting goods to from country to country may be out-of-town for days or even weeks. The work is also often seasonal due to the fact that it is quite a bit more difficult to transfer goods via waterways during winter.
Work locations will nonetheless vary quite a bit based on ship types. A small percentage of cargo loaders work on cruise ships and other sightseeing boats, and the environment will be much more focused on the passengers rather than any particular cargo. Cargo loaders are also needed on government ships as well as for general transportation needs, so the workplace may vary greatly from job to job.
One final thing to note about the workplace is that it can be a potentially dangerous environment. Weather, heavy machinery and cargo are just a few potentially hazardous elements that can cause problems. However, many enhancements in training procedures and technology have helped to minimize the risks to workers in this occupation. With proper preparation, many dangers can be completely avoided.
Ship Loaders are also known as:
Cargo Loader