What is a Speech Language Pathologist?
A speech language pathologist is someone who is qualified to evaluate, diagnose and treat a broad range of communication and swallowing disorders in patients. Most speech language pathologists work in schools or healthcare facilities, and some work with patients in their homes.
What does a Speech Language Pathologist do?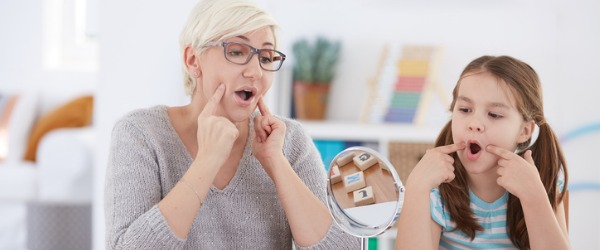 Speech and language pathologists typically do the following:
Communicate with patients to evaluate their levels of speech or language difficulty
Determine the extent of communication problems by having a patient complete basic reading and vocalizing tasks or by giving standardized tests
Identify treatment options
Create and carry out an individualized treatment plan
Teach patients how to make sounds and improve their voices
Teach alternative communication methods, such as sign language, to patients with little or no speech capability
Work with patients to increase their ability to read and write correctly
Work with patients to develop and strengthen the muscles used to swallow
Counsel patients and families on how to cope with communication disorders
Speech language pathologists work with patients who have problems with speech, such as being unable to speak at all or speaking with difficulty, or with rhythm and fluency, such as stuttering. They may work with those who are unable to understand language or with people who have voice disorders, such as inappropriate pitch or a harsh voice.
Speech language pathologists must also do various administrative tasks, including keeping good records. They record their initial patient evaluations and diagnoses, treatment progress, any changes in a patient's condition or treatment plan, and, eventually, their final evaluation when the patient finishes the therapy.
Some speech language pathologists specialize in working with specific age groups, such as children or the elderly. Others focus on treatment programs for specific communication or swallowing problems, such as those resulting from strokes or cleft palate.
In medical facilities, speech language pathologists work with physicians, social workers, psychologists, and other therapists. In schools, they work with teachers, special educators, other school personnel, and parents to develop and carry out individual or group programs, provide counseling, and support classroom activities.
What is the workplace of a Speech Language Pathologist like?
Almost half of all speech language pathologists work in schools. Most others work in healthcare facilities or in patients' homes. Most speech-language pathologists work full time, and those who work on a contract basis may spend considerable time travelling between facilities to treat patients.
Speech Language Pathologists are also known as:
Speech-Language Pathologist Speech-Language Therapist Speech and Language Therapist Speech and Language Specialist Speech Therapist Speech Pathologist