What is a Traffic Technician?
A traffic technician is a skilled worker who specializes in the technical aspects of studying and controlling vehicle traffic. They sometimes work on newly constructed roads, but typically perform more duties that are related to the maintenance of roads. Traffic technicians are specialists who work under the guidance of a civil engineer in most cases.
Occasionally, traffic technicians fulfill the role of researcher and data collector when assisting a civil engineer. Expanding a decades-old interstate highway, for example, requires a large amount of data collection in order to accommodate modern traffic flow. Without the real-world expertise of traffic technicians, civil engineers would not be able to apply experimental concepts.
What does a Traffic Technician do?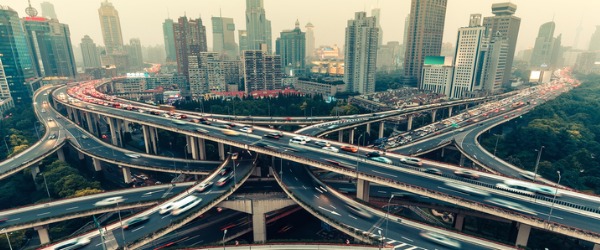 The job duties of traffic technicians are numerous to say the least. A large number of traffic technicians perform job duties similar to an architect, using computer software programs to create and design traffic equipment such as traffic lights and signs. Often, the job duties of traffic technicians involve public speaking, answering the traffic-related questions of civilians and pubic officials as well.
Essentially, traffic technicians must possess the knowledge to supervise all technical aspects of traffic control equipment. A malfunctioning traffic signal, for example, may require complex circuitry work, which the average traffic maintenance worker may not be able to perform effectively. Often, however, traffic technicians defer the day-to-day maintenance of traffic control equipment to other traffic workers.
Data analysis is another job duty of traffic technicians. Expediting the flow of traffic is the end goal of a traffic technician's job description. Civil engineers rarely collect on-site data themselves, deferring those activities to technicians who possess the proper level of expertise.
Technical problem solving involves collecting as much information as possible and applying the information in an actionable manner. Traffic technicians use a number of established techniques in order to fulfill this particular job duty. For example, traffic technicians may use simple hand-count sheets in order to collect data on the flow of traffic, comparing that data with information collected by electronic traffic counters. Occasionally, traffic technicians may deploy radar equipment as well in order to analyze traffic flow.
Simply stated, traffic technicians are skilled civil engineering specialists who find practical ways to apply scientific principles and procedures. Often, traffic technicians perform many of the job duties of a managing civil engineer when the project manager steps away from the office momentarily. Not surprisingly, many traffic technicians are engineering students who seek on-the-job experience in tandem with a college education.
What is the workplace of a Traffic Technician like?
Most traffic technicians work in an office or laboratory setting, but traffic technicians may also spend a large amount of time outdoors, collecting data at construction sites, for instance. Large civil engineering firms often perform experiments in specialized facilities that require the expertise of experienced traffic technicians.
Many traffic technicians work in the public sector as opposed to the private sector. In many states in the US, for example, municipal governments may monitor the condition of urban roadways, performing minor maintenance operations. When a problem arises, local governments may turn to a private firm in order to troubleshoot the issue. Some local governments, however, employ full-time traffic technicians rather than contract with a private civil engineering firm.
Traffic Technicians are also known as:
Traffic Control Technician Traffic Planning Technician Traffic Analyst Traffic Technologist