CareerExplorer's step-by-step guide on how to become a travel agent.
Step 1
Is becoming a travel agent right for me?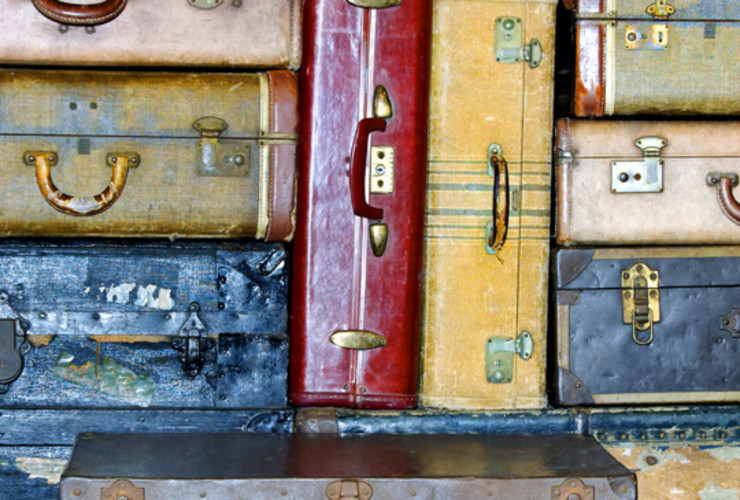 Step 2
Get a High School Diploma
As is typical for most jobs nowadays, a high school diploma is necessary to get started in this business.
Step 3
Take Classes in Travel Planning
Having a good knowledge base makes you an excellent candidate when you walk into any office (or start your own business). Local community colleges, vocational schools, and industry associations are some of the places that may offer travel planning classes. These types of classes focus on reservation systems, domestic and international travel regulations, and marketing. If you plan to start your own travel agency, you will need to take business classes as well.
Step 4
Get a Business License
You may need a travel agent license depending on your location and business set-up. Even if you don't live in an area that requires a license but are planning to sell in those states, it's worth looking into. If you have a host, you may be able to use their license number.
Step 5
Pick Your Work Environment
The number of travel agents working independently is increasing very quickly. It is up to you to decide whether you want to work with a brick and mortar company or just through a host company, working on your own.
Step 6
Become a Destination Specialist
In order to thrive in this type of work, it is advisable to have an area of expertise. You can do this by choosing a region that appeals to you, for example Hawaii, Greece, Mexico etc. You can also choose specific types of travel like tour groups or cruises. Other areas of expertise can be on affordable vacations, luxury vacations, or special interest vacations.
Frequently Asked Questions
Are Travel Agents happy?
Travel agents rank in the 45th percentile of careers for satisfaction scores. Please note that this number is derived from the data we have collected from our Sokanu members only.
A career in travel can make you rich in so many ways. However, just as with any profession, success comes through hard work and perseverance. Seeing the world and experiencing new cultures and cuisines are terrific benefits of being an agent. Getting to help clients explore the world, check items off their bucket lists, and share life changing memories with their loved ones is a good feeling.
Steps to becoming a Travel Agent
Travel agents typically have a high school diploma or equivalent, along with additional training received through vocational or technical schools. Classes are offered in full-time and part-time programs, as well as at night in order to accommodate the schedules of working students. Those who pursue four-year degrees in travel hospitality benefit from an increased chance of a successful career in the travel industry.
Should I become a Travel Agent?
If you are someone who enjoys working with people, and is passionate about travel, then a career as a travel agent may be a great option for you to consider. If you are considering becoming a travel agent, but are not 100% sure yet, please consider the following pros and cons:
PROS
If you are someone who learns better on the job rather than in a classroom environment, this may be a good fit for you since college is not a requirement and most of the training is done on the job
If you are a people person, this career may be right up your alley as customer service and customer satisfaction is the main focus
Travel agents are always the first to know about the latest vacation "hot spots" and other travel industry news
If you become a renowned travel agent, then hotels, airlines and government tourism sectors will offer you all expenses paid trips so that you can sell the destination to your customers and help a hotel chain or nation boost its revenue
If you have problem-solving skills, you will excel at thinking on the fly and dealing with every travel issue imaginable
Travel agents get opportunities to travel to great locations (sometimes as tour leaders)
If you prefer a job that will provide you with a work-life balance, hours are typically 9-5 and there is usually no work to bring home
Travel agents get some awesome discounts on flights and hotels
If you love to network, the travel industry is all about networking, and travel agents have the opportunity to network with representatives from travel commissions, airlines, hotels and resorts, and cruise lines
Travel agents can move anywhere in the world and work at other travel agencies (however, there may be restrictions imposed by a specific country's travel regulations)
If you work independently, you might be able to work from home or from an exotic location
CONS
Travel agents are the first point of contact for all customer inquiries and complaints
Market instability plays a big part in the travel industry - if the economy is not performing well, people try to cut back on spending and travel is often the first thing that goes out the window
The salary range for a travel agent tends to be lower than other industries, however the perks of the job may make up for the wage gap
Individuals who are great at sales might not mind commission pay, but people who aren't great at selling will find commission-based pay hard to deal with
Customers can easily sense if you are passionate about travel or not, therefore if you're disinterested in your job the chances of getting repeat business is not the best
This job is all about service and interaction with customers, therefore if you don't enjoy working with people, then this is not the right profession for you
Travel agents are sales people who are responsible for meeting a weekly or monthly sales target, therefore their job may be affected if sales are down
Many people now prefer to book a vacation online (however, being able to speak to a live person often outweighs the online route)
How to become a Travel Agent
An experienced travel agent can provide a lot of useful information to their clients, from car rentals to hotel bookings, to flights around the world.
In addition to any formal education travel agents may acquire, cultivating customer relationships and having interpersonal skills are definite assets in order to be able to work in person and on the phone with clients.
Sales and marketing skills, as well as a knowledge of geography is helpful, as many travel agents are independent contractors and do their own legwork in order to bring in new clients. Since most reservations and bookings are done online, travel agents must also be competent in computer and internet technologies.
Travel agents should express an authentic desire to help their clients and communicate well through writing, active listening skills, and conversation. It is also important that they put together trip packages that cater to the specific needs of their customers, and be diligent in meeting deadlines.
Travel agents who work independently must have approval from organizations such as the Airlines Travel Agency Network before working with clients. They typically need to work for a number of years in an established agency before receiving this approval. Belonging to professional organizations such as the American Society of Travel Agents gives travel agents added benefits, such as learning tools and increased exposure.