What is a Wedding Planner?
Are you a great listener, have a caring personality, and love to help people? If so, wedding planning may be something you'd like to consider!
A wedding is one of the most significant and happiest events in a couple's life. However, it can also be one of the most stressful. A wedding planner helps couples with the planning, organization, and management of their wedding. Brides and grooms rely upon their wedding planner to be a calming presence and to also have a voice of reason throughout the wedding process.
What does a Wedding Planner do?
Hiring a wedding planner is like buying peace of mind, and well worth the monetary outlay to ensure that all the details are taken care of.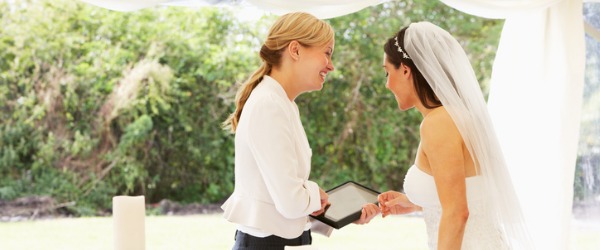 A wedding planner will typically start by meeting with the couple for a consultation in order to understand their needs and wants. This includes not only the particulars for the wedding day itself, but for any other related events (the rehearsal and rehearsal dinner, the next day brunch etc). The planner will also ask what the couple's budget is, and based on that, explain what services they can expect to get for that amount. Getting a clear feel and understanding for the couple's taste and their overall vision is important; this is where great listening skills come into play.
The wedding planner will present the couple with a contract for their services, outlining in detail what they can expect to get. An experienced wedding planner has many contacts in the business, and has successfully organized many previous weddings, therefore is able to knowledgeably suggest reception venues that have the perfect view, or wedding locations that have an amazing feel and vibe.
They know what they can accomplish with the budget they are given, and can either introduce the couple to vendors and services that can accommodate a lavish wedding, or vendors and services that specialize in catering to small budgets. They are also quite often able to get discounts on services, which they can pass on to their clients.
Some of the services a wedding planner can provide include:
Arranging the florist
Arranging the caterer
Arranging the printer (for invitations)
Helping with choosing bridesmaid dresses and other wedding party attire
Helping with choosing a bridal gown/groom's wear
Helping with picking wedding favours
Helping with designing reception look and feel
Helping with lighting and visual details
Helping with any details that may have been overlooked
Helping create an overall unified feel and look
Meeting and negotiating with vendors
Being there for deliveries
Handling any unexpected hiccups
Running the rehearsal
Setting up the ceremony
Setting up the reception
Setting up the timelines (for both the wedding and reception)
Making sure the wedding party is on time
Making sure the wedding party is in the right place at the right time
Dealing with any unruly guests (or uninvited wedding crashers)
Making sure that the venue is left clean
Making sure that the deposits are given back
Making sure that any rentals or borrowed items are returned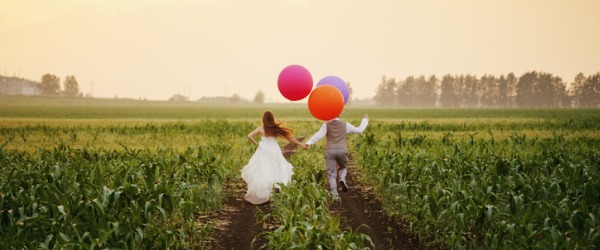 What is the workplace of a Wedding Planner like?
A wedding planner doesn't have a typical nine to five work schedule, and sometimes needs to work a combination of days, evenings, and weekends in order to meet their client's needs. Clients typically work during the day, and therefore want to meet with their planner after work or on weekends.
Most weddings are on Saturdays, so during the busy months of the year, a wedding planner can count on working almost every weekend. Busy months vary, depending on where you live. If one lives in the south, the busy months will be spring and fall when the weather is more optimal. If one lives in the north, summer months will be the busiest time of the year.
During the actual wedding day, hard physical work is to be expected. Wedding planners are on their feet all day long, and well into the night (wearing high heels is not recommended). They could be helping with table linens, moving boxes, lighting candles, setting up flowers, or putting out any number of small fires and overseeing a plethora of small details - the ultimate goal is to always make sure that the bride and groom are blissfully unaware of any upsets. It can be mentally exhausting work as well, as a wedding planner has to be on top of their game all day long.
The reward comes from seeing their hard work come together, seeing their client's joy and happiness, and knowing that the day will be remembered for years to come.
Frequently Asked Questions
Are Wedding Planners happy?

Wedding planners rank in the 74th percentile of careers for satisfaction scores. Please note that this number is derived from the data we have collected from our Sokanu members only.

Being a wedding planner can be fun and exciting, and seeing months of hard work come together on a perfect wedding day can be extremely rewarding. Working closely with clients on one of the most important days in their lives is also incredibly humbling and special. Being invited to industry parties, going to conferences, touring beautiful event spaces, and enjoying the independence that comes with being self-employed are all definite perks that make this career enjoyable.

However, along with self-employment comes a plethora of responsibilities that can affect one's happiness. These responsibilities include weekend and evening work, physical labour, dealing with tough clients, handling stress and maintaining patience, multi-tasking and organizing, negotiating and mediating, and the general complexities of running a business.
Should I become a Wedding Planner?

There is indeed something very special about being able to help engaged couples plan the wedding of their dreams. Quite often, however, those who say they would like to become a wedding planner base this opinion on only having planned their own wedding, and see this job through rose coloured glasses. They typically don't realize the time, effort, and organizational skills that are required to manage multiple weddings at the same time.

If you are seriously considering pursing this career but aren't 100% sure it's the right fit for you, ask yourself the following questions:

Are you passionate about every aspect of a wedding?

There are many elements that have to come together in order to have a successful wedding, and you need to be interested in all of them. These include the venue, the food, the cake, the flowers, the favors, the music, the DJ, the photography, the videography, the wedding dress, the tuxedos, the transportation, and the decorations. Clients can detect if you aren't genuinely excited about a particular aspect of the wedding planning and this can have a negative impact on your business.

Are you able to adapt quickly to last-minute changes?

Regardless of how meticulously wedding plans are laid out, they can (and often do) go awry and need to be handled in an efficient and calm manner. For example, the wedding cake may not be ready for pickup on time, there may be a stain on the bride's wedding dress, and a bridesmaid or groomsman may go missing. These are the types of issues that have to be solved quickly, and with the least amount of fuss and panic. A career as a wedding planner may not be the best choice if you are the kind of person who is easily flustered, or who tends to give up when things don't go as planned.

Can you be kind and compassionate, yet stern when necessary?

Being empathetic to your client's needs, as well as for the needs of the parents, is key to having a successful wedding planning career. This is a big day, not only for the bride and groom, but for the whole family. As their wedding planner, you are often the confidant, psychologist and mediator. However, there are times when situations need to be handled assertively and with sternness. A wedding planner must often deal with a bride and groom's extended friends and family; two different families can have two completely different views of what a wedding should be like. At the end of the day, it's the wedding planner's job to make sure the bride and groom's wishes are being met during the planning process, and must often run interference on their behalf. Do you have the strength to shrug things off? Will you be able to take the heat and stand your ground when pushed to the limits?

Do you have excellent attention to detail?

Possessing this quality is truly the cornerstone of wedding planning. Clients will be hiring you to attend to every minute detail of their wedding day, and to also spot problems before they occur. It would be impossible for someone who wasn't naturally attentive about even the smallest of details to be successful in this career. Attending to wedding guests, managing vendors, keeping a timeline and budget, and making sure that everything looks as amazing as possible at all times is no easy task.

Do you have excellent organizational skills?

Let's pretend you are planning eight weddings and there are at least eight vendors for each wedding - you will need to keep track of the details for all sixty-four of those vendors as well as manage the business side of things if you are an entrepreneur. The amount of paperwork and emails can be enormous and exhausting for even the most organized person.

Are you willing to be hands-on?

This career is much more hands-on than movies like to portray. Wedding planners spend much of their time hauling boxes, pinning table skirts, arranging flowers, setting out place card holders, poofing out the bride's dress, and basically sprinting from one end of the venue to the other attending to never-ending unglamorous details. If your idea of a wedding planner is an impeccably dressed person flitting about with a clipboard while other vendors scurry to meet all of the demands, it might be good to reconsider this as a career choice.
Wedding Planners are also known as:
Wedding Consultant Bridal Consultant