What is a Cake Designer?
Birthdays, weddings, anniversaries, baby showers, and special occasions. What is something they all have in common? Cakes, of course!
Cake designers are the artisans behind beautiful cake creations. They are bakers who specialize in making and decorating cakes for all occasions.
Cakes are often the centrepiece of the dessert table. As such, they have to look amazing. Designers bake and decorate custom cakes based on the requirements of customers. Creative designs are used and adapted to produce a unique and visually striking product for each customer.
What does a Cake Designer do?
Creativity is the number one requirement to become a successful cake designer. It is a constant requirement to think outside of the box and to push the limits of creative cake design. Customers expect to be impressed with the final product. As such, cake designers are constantly developing new design ideas.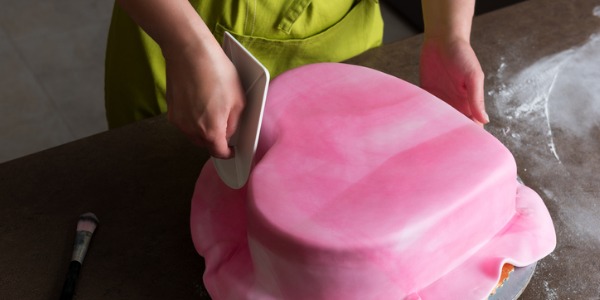 A cake designer starts with the basics - baking the cake. This process involves mixing ingredients using commercial quality baking equipment and tools. The cake batter is then transferred to pans where it is placed in ovens and baked for the appropriate amount of time. After the cake is allowed to cool, the designer begins to assemble the end product.
This can often involve placing one or more pieces of cake on top of one another to get a desired look. Cake stands and other similar products may be used to help achieve a desired multi tier presentation. Once completed, a cake designer is then able to decorate the cake.
To decorate a cake, he or she uses various specialized tools including moulds, spatulas, decorating pens and stencils. Frosting or fondant is placed on the cake and then moulded into a certain shape. Cake designers manipulate the frosting or fondant to create a custom designed cake based on instructions provided by the customer.
Once finished, the cake is either picked up by the client or it is delivered. Delivery involves packaging the cake for transport and driving the finished product to the appropriate location. Designers ensure that cakes are delivered safely to the customer's location at the date and time requested.
What is the workplace of a Cake Designer like?
Some cake designers own their own small bakery from which they work and produce their cakes. Others work for already established commercial and retail bakeries, restaurants, hotels, or catering businesses.
Cake designers often work long hours and weekends to fulfill the demands of their customers, and long stretches of work without sitting down or taking a break is fairly common. Specific deadlines need to be met. This can become an issue if equipment breaks down or some other unforeseen event occurs. Having the dedication to persevere through difficult challenges can often be the difference between failure and success.
Cake designers often hire assistants, as there are usually a series of different jobs being completed or planned at the same time. Typically, all hands are often working together in an assembly line fashion to make sure the cake is created and delivered on time.
Cake Designers are also known as:
Cake Artist Cake Decorator Professional Cake Decorator Certified Cake Decorator