What is a Pastry Chef?
A pastry chef is someone who is schooled and skilled in the making of pastries, desserts, bread and other baked goods. Some pastry items may include cakes, cookies, cupcakes, pies, tortes and ice cream. Pastry chefs are employed in large hotels, bistros, restaurants, bakeries, and some cafés.
A pastry chef is typically found in a professional kitchen and is the station chef of the pastry department. As with other station chefs, the pastry chef may have other chefs or assistants within their department. Bakers may also be members of the pastry department in larger establishments. Some pastry chefs prefer to have their own small business, running a bakery or dessert shop.
What does a Pastry Chef do?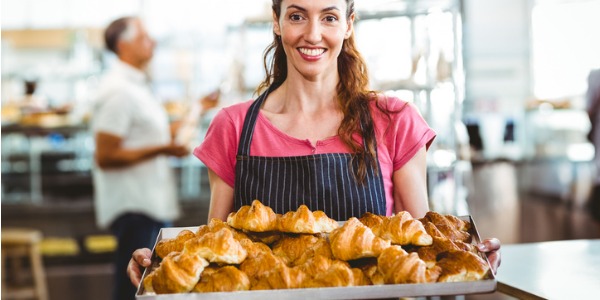 Pastry chefs create pies, candies, chocolates, cookies, cakes, ice cream, custards and bread. They not only create desserts but also order ingredients, keep inventory, deal with wholesalers, develop new recipes and provide input on menu-planning. The job demands abundant testing and sampling of new creations, which can be both rewarding and delicious. Nearly every restaurant, cafe, market and grocery store chain sells sweets and there is no doubt that people will always have a sweet tooth.
Some responsibilities of a Pastry Chef:
Creating, testing and evaluating new pastry and dessert recipes
Keeping a budget for the pastry department
Buying fresh fruits and berries and ordering supplies from various vendors
Supervising chefs in training in the pastry kitchen
Discuss menu planning with the other chefs in the restaurant
Keeping the kitchen organized
What is the workplace of a Pastry Chef like?
If you work at a high-end establishment, the pastry kitchen or pastry section is usually slightly separate from the main kitchen. Pastry chefs often have other assistants to assist them.
There are many different types of bakeries and pastry shops to work from as well; mom-and-pop shops that do their own baking and pastry making, franchise bakeries and industrial bakeries. Many bakers and pastry chefs work in small retail bakeries or big wholesale suppliers of baked goods. They also work in department stores, at 'in-house' bakeries in supermarkets, food store chains, hotels, restaurants, bistros, cruise ships, resorts and casinos.
Pastry Chefs are also known as:
Dessert Chef Pastry Maker Dessert Maker Patissiere Patissier Pastry Station Chef