What is a Pastry Chef de Partie?
A pastry chef de partie specializes in the creation of various types of pastries, desserts, and baked goods. This individual is typically responsible for preparing, baking, and decorating a wide range of sweet treats, including cakes, pies, tarts, macarons, and other confections. The pastry chef de partie plays a crucial role in the kitchen, as they are responsible for ensuring that desserts and pastries are consistently of high quality and taste delicious.
The pastry chef de partie typically works under the supervision of the executive pastry chef or the pastry sous chef, who oversees the pastry department of a restaurant or bakery. In larger establishments, the pastry department may be further divided into sections, with each pastry chef de partie responsible for a specific area, such as cakes, bread, or chocolate.
What does a Pastry Chef de Partie do?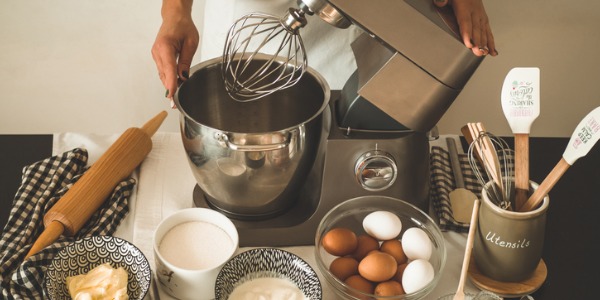 A pastry chef de partie is an essential member of any kitchen team that specializes in creating desserts and baked goods. Their expertise in pastry and baking techniques is crucial for producing high-quality desserts, and their creativity and attention to detail ensures that each dessert is not only delicious but also visually appealing.
Duties and Responsibilities
Here is a snapshot of the key responsibilities of a pastry chef de partie:
Preparing and baking pastries, breads, cakes, and desserts – This involves cleaning and setting up equipment and following precise recipes and instructions to ensure that each item is made to the highest quality.
Decorating and plating desserts – Pastry chefs de partie must have an eye for detail and be able to create visually appealing desserts that are as beautiful as they are delicious.
Ordering and managing inventory – Pastry chefs de partie are responsible for ensuring that their section of the kitchen is well-stocked with all the necessary ingredients and supplies, and that these are used efficiently to minimize waste.
Training junior pastry cooks – In some kitchens, pastry chefs de partie may be responsible for training and mentoring junior pastry cooks, ensuring that they are following correct techniques and procedures.
Ensuring food safety and sanitation – Pastry chefs de partie must adhere to strict food safety and sanitation standards, including maintaining a clean and organized kitchen, proper storage of ingredients, and monitoring temperatures to prevent foodborne illness.
Creating and testing new recipes – Pastry chefs de partie may be involved in developing new pastry and dessert recipes, testing different combinations of flavors and textures to create innovative and exciting items.
Attending meetings – The pastry chef de partie may spend some time in meetings with other chefs or management to discuss menu planning, recipe development, or other important kitchen issues.
Conducting end-of-shift activities – The pastry chef de partie hands over to the next station chef on duty; they may take some time to reflect on the day's successes and challenges and plan for the next day's tasks.
Specializations
Depending on their interests and career goals, pastry chefs de partie may choose to specialize in one or more of aspects of pastry arts. Specialization typically requires additional training and experience. Here are some examples:
Cake Chef de Partie: This chef specializes in making a variety of cakes, including layered cakes, sheet cakes, and specialty cakes like wedding cakes. They must have a good understanding of baking techniques, as well as artistic skills to create attractive decorations on the cakes.
Bread Chef de Partie: This chef is responsible for preparing different types of bread, including sourdough, baguettes, ciabatta, and focaccia. They need to have a strong knowledge of yeast and fermentation processes to produce high-quality bread.
Chocolate Chef de Partie: This chef specializes in making chocolate-based desserts and candies, including truffles, bonbons, and chocolate sculptures. They must have a deep understanding of chocolate tempering, molding, and flavoring to produce high-quality products.
Frozen Dessert Chef de Partie: This chef prepares a range of frozen desserts, including ice creams, sorbets, and gelatos. They need to have a good understanding of the science of freezing, as well as a creative flair for developing new and interesting flavors.
What is the workplace of a Pastry Chef de Partie like?
Pastry chefs de partie are employed by a range of establishments that have pastry or dessert offerings as part of their menu, such as restaurants, hotels, bakeries, pastry shops, cruise lines, and catering companies. Employment opportunities also exist in more intimate, specialized pastry shops, where these artists can showcase their creativity and pastry-making skills and interact directly with customers. In addition, pastry chefs de partie may work for food manufacturing companies, developing and testing recipes for commercial production. Ultimately, any establishment that requires high level pastry or dessert production is likely to employ a pastry chef de partie as a part of its culinary team.
Regardless of their employer, the role of the pastry chef de partie involves working closely with the pastry sous chef and other members of the pastry team. The workplace itself can vary. For instance, pastry chefs de partie employed by a hotel may work in large, busy kitchens that serve multiple restaurants as well as private functions which take place in the hotel's ballrooms. Those working for catering companies are likely to work in a variety of settings, from event venues to corporate offices, preparing desserts and pastries for various sized events.
It is extremely common for pastry chefs de partie to work very early mornings, late nights, or weekends, depending on their specific role and the needs of their employer. Working in pastry making can be physically demanding, requiring long hours standing in an often hot and noisy kitchen, lifting heavy ingredients and equipment, and frequent use of hands and arms.
Frequently Asked Questions
Pastry and Baking Related Careers and Degrees
Pastry Chefs de Partie are also known as:
Pastry Station Chef