What is a Cardiologist?
A cardiologist is a physician who specializes in finding, treating, and preventing diseases that affect the heart, the arteries, and the veins. They research, diagnose and treat conditions such as blockages, heart injuries, and diseases, and keep their eye on other factors such as high cholesterol, diabetes, and high blood pressure. When a patient is referred to a cardiologist from their family doctor, they will be looked at for any risk factors that could possibly be damaging the heart, such as obesity, a sedentary lifestyle, smoking, poor eating habits, or a family history of heart disease.
What does a Cardiologist do?
A patient is typically referred to a cardiologist because a potential issue was detected by their primary physician. The cardiologist will sit with the new patient and go over their medical history, check their current physical condition, listen to their heart for any irregularities, and talk about any relevant symptoms. They will also perform a series of tests for a more precise diagnosis, like EKG's, x-rays, stress tests, biopsies, and blood tests.
After the test results come back, the cardiologist can then diagnose any abnormalities, congenital heart defects, or heart and coronary artery conditions that they find. Many of these conditions are then treated with medication, diet, and/or specific procedures.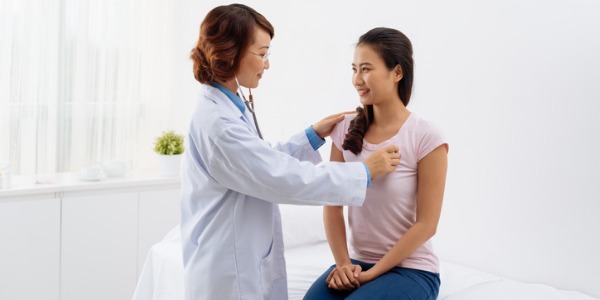 There are several types of cardiologists, each specializing in a different area of heart treatment (note that some cardiologists may do a combination of things listed below):
Non-invasive Cardiologists - will examine patients, do cardiology consultations, order and interpret tests (stress tests or electrocardiograms). They will decide the best way to treat patients, either with medication, lifestyle changes or a combination of both. They also refer patients to a cardiac surgeon if necessary.
Interventional Cardiologists - treat patients who are dealing with coronary artery disease, heart valve disease, and peripheral vascular disease. They do angioplasty and stent placements, embolic protection, atherectomy procedures, and mitral valve repairs.
Non-interventional Cardiologists - will perform same tests and exams as a non-invasive cardiologist, but can also perform minor operations, such as a cardiac catheterization (a procedure that locates blocked arteries). If a blockage is found, the patient will be referred to an interventional cardiologist.
Electrophysiology Cardiologists - or heart-rhythm specialists, will place pacemakers, defibrillators, and cardiac resynchronization devices under the skin for sensing, pacing and shock delivery. They will also do ablation procedures to treat heart rhythm disorders, as well as administer necessary medication.
It is good to note that there are other doctors who specialize in heart issues, such as cardio-thoracic surgeons, but who are not considered cardiologists. Cardio-thoracic surgeons operate on patients referred to them by cardiologists, and have completed a surgical residency program, not an internal medicine residency like a cardiologist. They perform complex surgeries, such as heart bypasses and transplants.
What is the workplace of a Cardiologist like?
Most cardiologists have an office outside of the hospital, but are connected contractually to a hospital nearby. Other cardiologists have an office inside of a hospital. Hours of work frequently exceed 60 hours a week in a busier practice, and many cardiologists are often on call.
Cardiologists are also known as:
Heart Specialist Heart Physician Heart Doctor