What is a Cardiologist?
A cardiologist is a medical professional who specializes in the diagnosis, treatment, and prevention of conditions related to the heart and blood vessels. These conditions can range from simple issues like high blood pressure to more complex problems like heart failure, arrhythmias, and heart attacks. Cardiologists undergo extensive training to develop a deep understanding of the structure and function of the heart and circulatory system, and they use this knowledge to provide personalized care to their patients.
Cardiologists use a variety of tools and techniques to diagnose and treat heart conditions. These may include physical exams, imaging tests, blood tests, and cardiac catheterization. Once a diagnosis has been made, a cardiologist will work with their patient to develop a treatment plan that may include lifestyle changes, medication, or surgery. In addition to providing treatment, cardiologists also work to prevent heart disease by educating their patients about healthy habits and risk factors, and by conducting research to advance our understanding of heart health.
What does a Cardiologist do?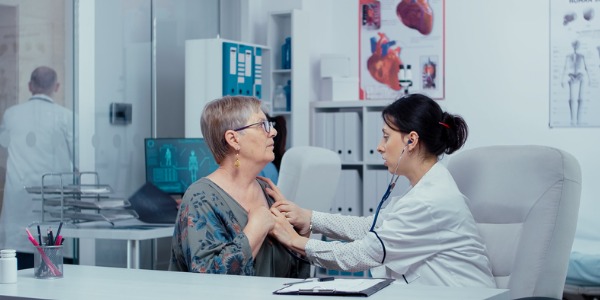 Duties and Responsibilities
The duties and responsibilities of cardiologists include the following:
Diagnosis: Cardiologists use various diagnostic tools and techniques to identify and diagnose heart and cardiovascular diseases. This can include physical exams, electrocardiograms (ECGs), stress tests, echocardiograms, cardiac catheterizations, and other imaging tests.
Treatment: Cardiologists develop treatment plans for patients based on their specific condition and medical history. This can include medications, lifestyle changes, procedures, and surgeries.
Consultations: Cardiologists provide consultations to other medical professionals, including primary care physicians, to help manage their patients' cardiovascular health.
Research: Many cardiologists conduct research to improve the understanding of heart and cardiovascular diseases, develop new treatment options, and advance medical knowledge in the field.
Education: Cardiologists may also educate patients on how to manage their condition and reduce their risk of future cardiovascular problems. This can include providing information on diet, exercise, and other lifestyle changes.
Follow-up care: Cardiologists may monitor patients over time to ensure that their condition is being properly managed and to adjust treatment plans as needed.
Emergency care: In emergency situations, cardiologists may provide critical care to patients experiencing heart attacks, arrhythmias, and other life-threatening cardiovascular events.
Types of Cardiologists
There are several types of cardiologists, each specializing in a different aspect of cardiovascular medicine. Some of the most common types of cardiologists include:
Interventional Cardiologist: These specialists perform minimally invasive procedures to treat blockages in the heart and blood vessels, such as angioplasty and stent placement.
Electrophysiologist: These specialists focus on diagnosing and treating heart rhythm disorders, such as atrial fibrillation, through procedures like ablation and pacemaker implantation.
Non-Invasive Cardiologist: These specialists diagnose and manage heart and cardiovascular diseases using non-invasive tests, such as electrocardiograms (ECGs), echocardiograms, and stress tests.
Pediatric Cardiologist: These specialists diagnose and treat heart and cardiovascular conditions in infants, children, and adolescents, such as congenital heart defects.
Cardiothoracic Surgeon: These specialists perform surgical procedures on the heart, lungs, and chest cavity to treat conditions like heart disease, lung cancer, and other thoracic disorders.
Heart Failure/Cardiac Transplant Cardiologist: These specialists focus on the management of heart failure, advanced heart disease, and heart transplant patients.
Preventive Cardiologist: These specialists focus on preventing the development of cardiovascular disease through lifestyle changes, medications, and other interventions.
What is the workplace of a Cardiologist like?
The workplace of a cardiologist can vary depending on their specific area of expertise and employment setting. Many cardiologists work in hospitals, where they may see patients in outpatient clinics or provide inpatient care for those who require hospitalization. In these settings, cardiologists may work long and irregular hours, including being on-call for emergencies. They may collaborate with other healthcare professionals, such as nurses, technicians, and other physicians, to develop treatment plans and manage patient care.
Cardiologists may also work in private practices, where they typically see patients on an outpatient basis. In this setting, they may have more control over their schedule and work hours. They may work with a smaller team or independently, and may have administrative responsibilities such as managing their own patient records and billing.
Regardless of the setting, cardiologists spend a significant amount of time meeting with patients, reviewing medical records, and performing various diagnostic tests to determine the cause and severity of heart-related conditions. They may also prescribe medications or recommend lifestyle changes, such as diet and exercise, to help manage or prevent heart-related conditions. Due to the serious nature of heart-related illnesses, the workplace of a cardiologist can be both challenging and rewarding, as they work to improve the health and wellbeing of their patients.
Frequently Asked Questions
Comprehensive List of Doctor Specializations and Degrees

Here is a comprehensive list of specializations that a doctor can pursue and a brief summary of each specialization:

Corresponding Degrees
Should I become a Cardiologist?

To become a cardiologist is not an easy task. Getting through medical school, completing a residency, and getting accepted into a competitive fellowship program all demand academic aptitude.

And unquestionably, cardiologists need outstanding communication, concentration, and interpretive skills; excellent attention to detail; and an ability to think quickly and innovatively. Overcoming these educational challenges and developing these capacities may make you a very competent clinician.

To be an exceptional one, though, you need to cultivate some seemingly simple, yet fundamental, talents:

Confidence-to-knowledge ratio
This is perhaps the most important trait of an effective clinician. While confidence is generally viewed as a positive trait, overconfidence – especially in medical circles – can, quite literally, be deadly. The ideal clinician realizes that unfamiliar situations may reveal knowledge gaps that necessitate collaboration and asking for help. Ignoring this fact is going to result in harm to patients.

So, when faced with a challenging case, the best cardiologists make a diagnosis, initiate a treatment plan, and consult with a specialist.

Care about your patients
'Well, of course,' may be the response to reading this declaration. But it stands as a crucial reminder that for all of its science and all of its technology, cardiology, like all branches of medicine, is about healing – and caring for – patients.

If you enter the field for a stable job and a considerable income, without genuine compassion and empathy for the people you will treat, it will be obvious. And it will be a detriment – to your patients and to yourself.

Don't do too much
As a cardiologist in training, you will likely be excited to gain as much knowledge as you can. Over time, you may pursue multiple board certifications. While ambition is admirable, it can also prove harmful.

Many practising cardiologists would tell you that it is wiser to choose and focus on one or two areas. Clinicians are only human and can only do so much. A jack of all trades and master of none is not the recommended approach to a career in cardiology.

Take your time and teach your patients
It is amazing how many doctors still just tell their patients to 'take this medication' or 'get this test done' without explaining why. Patients appreciate a clinician who can explain things at a level they can understand.

Keep learning
At every level – doctor, nurse, paramedic, etc. – the practice of medicine is a challenge. It is constantly evolving and advancing. It demands constant, lifelong learning.

Unless you are prepared to commit to continuing medical education and take periodic board review and other courses, your academic knowledge will start to leak away and you will become the clinician who is just getting by, instead of the one who is on top of the latest guidelines and treatments.
How long does it take to become a Cardiologist?

Becoming a cardiologist requires a significant amount of education and training. The exact length of time it takes to become a cardiologist varies depending on several factors, such as the individual's educational background and the country in which they are studying.

In the United States, becoming a cardiologist typically takes around 13-14 years of education and training after high school. Here's a breakdown of the general timeline:

Bachelor's degree (four years)
Medical school (four years)
Residency in Internal Medicine (three years)
Fellowship in Cardiology (three to four years)

It's worth noting that this is a general timeline, and the length of time can vary based on several factors, such as the individual's educational background, the availability of training programs, and any interruptions or delays in the educational process.
Cardiologists are also known as:
Heart Specialist Heart Physician Heart Doctor