What is a Chief Executive?
Some people are natural born leaders, innovators, and motivators. There are certain careers that require these qualities - the role of chief executive is definitely one of those careers.
If you would like to make it your goal to become a chief executive, it would be best to be specific in regards to what type of executive position you would like to achieve.
Regardless of position, however, all chief executives work on devising strategies and policies to ensure that organizations meet their goals. They plan, direct, and coordinate operational activities of companies and public or private-sector organizations.
What does a Chief Executive do?
The responsibilities of a chief executive largely depend on an organization's size. For example, an owner or manager of a small organization, such as an independent retail store, often is responsible for purchasing, hiring, training, quality control, and day-to-day supervisory duties.
In large organizations, on the other hand, top executives typically focus more on formulating policies and strategic planning, while general and operations managers direct day-to-day operations.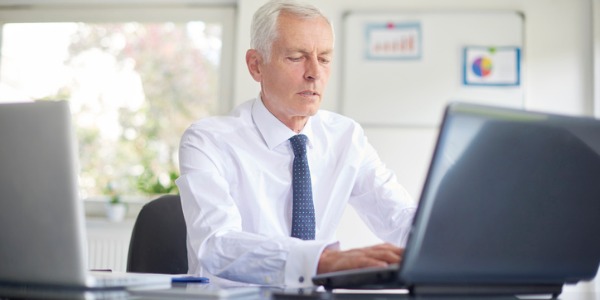 A chief executive will typically do the following:
Establish and carry out departmental or organizational goals, policies, and procedures
Direct and oversee an organization's financial and budgetary activities
Manage general activities related to making products and providing services
Consult with other executives, staff, and board members about general operations
Negotiate or approve contracts and agreements
Appoint department heads and managers
Analyze financial statements, sales reports, and other performance indicators
Identify places to cut costs and to improve performance, policies, and programs
Each and every chief executive (whether in a small or large organization) has their own unique way of doing things. However, there are specific qualities that can make a 'good' chief executive — become a 'great' one.
Great chief executives:
inspire others
communicate well and are attentive listeners
show their employees that they and the work they do are valued
publicly reward and recognize exceptional performers and their performance
act and speak with integrity and respect
A university degree and many years of experience is typically not enough to qualify for most executive positions. Choosing what avenue one wants to work in (for eg. finance, administration, marketing), will help to determine what position one wants to achieve and also determine how to get there.
The following are examples of common types of chief executives:
Chief Executive Officer (CEO)
Chief executive officers provide overall direction for companies and organizations. They manage company operations, formulate policies, and ensure company goals are met. They also collaborate with and direct the work of other top executives and typically report to a board of directors.
CEOs guide, direct, and evaluate a company's roadmap and direction, and are responsible and accountable for the success or failure of a company. They are aware of external competitors, and are quick to take advantage of any opportunities that come along that have the potential to accelerate company growth.
One of the most important skills that a CEO needs to possess is the ability to focus and maintain a clear vision of where the company is headed. This vision can sometimes be five, ten, or even twenty years out. CEOs formulate and establish strategic plans along with performance benchmarks (often with some advice and guidance from the board of directors or advisors) in order to give the company a specific direction.
CEOs must also demonstrate great leadership qualities and have the ability to garner employee respect so that a positive company culture and atmosphere is created. Having employees that understand a CEO's clear vision, purpose, and company direction will result in a cohesive workplace that can flourish and be successful.
Many CEOs have a master's degree in finance or administration, and make their way up gradually through management positions. They often serve as chief financial officers (CFO) or chief operating officers (COO) for a period of time before becoming a CEO.
Chief Operating Officer (COO)
The chief operating officer is the right hand man or woman to the CEO (Chief Executive Officer) of a company and plays a very important part in a company's operational success. These types of chief executives oversee other executives who direct the activities of various departments, such as human resources and sales. They also carry out the organization's guidelines on a day-to-day basis.
The CEO and the COO together determine a vision for the company's future and how to lead going forward. With the support of the CEO and the board of directors, the COO typically will lead the execution of a company's strategy, and will ultimately be responsible for its performance.
By meeting with other executives and getting a clear picture of the overall needs of the company, the COO can set goals and policies for the company in order to make the necessary changes.
Being a COO requires a thorough knowledge of every part of the company they work for, and requires being comfortable dealing with operational matters at one moment, and with executive level strategic issues the next. He or she will make strategic company decisions by reviewing and assessing the company's quality and efficiency. The goal is to ensure that a company is run in the most efficient way possible, thereby maximizing profits and customer satisfaction.
Executive Director
The title 'executive director' is used in many nonprofit organizations when referring to their top position and performs the same functions as a CEO. Executive directors motivate and mentor members, volunteers, and staff, and may also chair meetings.
An executive director often serves a board of directors and is accountable to the chairman of the board of directors (reporting quarterly, semiannually, or annually). The board may offer suggestions and ideas about how to improve the organization, however the executive director decides whether or not, and how, to implement these ideas.
Chief Financial Officer (CFO)
The role of a CFO is strategic as well as advisory. Chief financial officers are accountable for the accuracy of an organization's financial reporting, especially among publicly traded companies.
As a member of the management team, they oversee and direct an organization's financial goals, objectives, and budgets. For example, they may oversee the investment of funds, assess financial opportunities, manage associated financial risks, and identify tax strategies. At the same time, a good CFO will carefully consider how decisions will affect other departments within the company.
CFOs are an integral part of a company's financial future in that they are able to project a long-term financial picture of a company based on solid analysis. They can then identify and capitalize on the areas that are most efficient and profitable, which is crucial to the growth and success of a company.
Because the CFO is so 'tuned in' with the financial state of a company, it is also common for CEOs to rely on their CFOs to be the company's early warning system for any issues that may need to be addressed.
Chief Information Officer (CIO)
The role of CIO has emerged as a critical executive position in most organizations. Chief information officers are responsible for the overall technological direction of an organization, which includes managing information technology and computer systems.
They organize and supervise information-technology-related workers, projects, and policies. They often report directly to the CEO (Chief Executive Officer), and sit on executive teams. Demand is on the rise for CIOs who can convey business ideas and needs, then also find and put into place cutting-edge technology solutions to fill them.
CIOs are seen as 'business visionaries' because they rethink the role technology plays, recognize how important information technology is to a business, and ultimately help to shape future planning. Interpersonal communication skills such as relationship building, negotiation, presentation, verbal and written communication, and team development is needed in order to educate upper management and company employees.
Chief Information Security Officer (CISO)
Chief information security officers are senior-level executives that are responsible for setting out and executing a security program in order to make sure a company's information and technology is protected from both internal and external threats.
These types of chief executives have a strong balance of both business acumen and technology knowledge. CISOs can also take on a consultative and risk management role and may work alongside CIOs (Chief Information Officers) to keep themselves up-to-date with cybersecurity products and services.
CISOs increase shareholder value by protecting the company's market share, revenue and brand. They do this by identifying, developing, implementing, overseeing, and maintaining a company's information security program. For each new company project, they need to analyze and evaluate the risks involved, measure the costs of securing the services, and present viable options. This information helps decide how to allocate resources.
Chief Sustainability Officer (CSO)
A chief sustainability officer addresses sustainability issues by enacting or overseeing a corporate sustainability strategy. He or she reports directly to the CEO (Chief Executive Officer), or an executive management team.
This type of chief executive requires a person who is dedicated to reducing the company's carbon footprint, in and above compliance to environmental regulations set by the government and provides the opportunity to be involved at almost every level of production.
Within the last two decades, corporations have begun to make the environment a priority while producing goods or providing services. A chief sustainability officer analyzes and predicts a company or institution's present stability, future outlook, and environmental impact.
They set policies, goals and objectives to assure that corporations maintain and even exceed productivity and profitability, and manage programs and policies relating to environmental issues to ensure that organizations comply with environmental or other government regulations.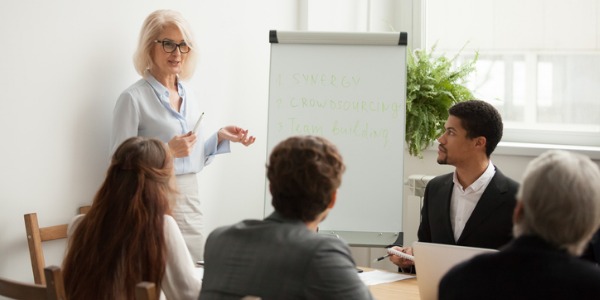 Vice President, Chief or Director
Department heads of finance, marketing, advertising, public relations, human resources, technology and sales departments often have vice president, chief, or director as part of their title. For example, they might be called 'vice president of marketing' or 'vice president of sales', 'chief marketing officer', or 'director of marketing'. These individuals have the responsibility of running and setting the direction of a specific department.
Note:
In non-financial businesses, vice presidents often report directly to the president or CEO of the company and are members of the executive management team. However, in brokerage firms, investment banks and other financial companies, 'vice president' is a seniority rank rather than specifying an actual managerial position within the company. Vice president in this setting is a relatively junior position, and in most cases, the title simply means that someone is in a medium-seniority role.
Mayor
Mayors, along with governors, city managers, and county administrators, are the chief executives of governments. They typically oversee budgets, programs, and uses of resources. Mayors and governors must be elected to office, and managers and administrators typically are appointed.
A mayor can be thought of as the chief executive officer of a municipality. Much like a chief executive officer of a business, he or she is often responsible for overseeing financial decisions, future planning for the locality, and public relations. The office holder often manages public safety services such as police and fire departments as well.
School Superintendent
School superintendents and college or university presidents are the chief executives officers (or CEOs) of school districts and postsecondary schools. School superintendents carry out a school board's vision by making decisions regarding spending, educational programs, staff, and facilities.
In addition to overseeing operations and taking care of hiring the central staff and principals, they also manage issues such as student achievement, budgets and resources, and relations with government agencies and other stakeholders.
What is the workplace of a Chief Executive like?
Chief executives work in nearly every industry. They work for both large and small businesses, ranging from one-person businesses to firms with thousands of employees. Chief executives of large organizations typically have large offices and numerous support staff. The work is often stressful, because they are under intense pressure to succeed.
Chief executives may travel a lot to attend meetings and conferences or to visit their company's local, regional, national, and international offices. In large organizations, they may occasionally transfer jobs, moving between local offices or subsidiaries.
Chief Executives are also known as:
Executive Managing Director Executive Director President