What is a Choreographer?
Choreography is an artistic opportunity to express one's personality through the creation of dance. A choreographer designs and directs routines used in dances and performances. They love movement and the art of dance, but most of all love to inspire others by sharing their creative ideas.
What does a Choreographer do?
A career in choreography can be fun and fulfilling. A great deal of time is spent inventing, editing, and practicing routines in order to ensure that they meet the appropriate level of professionalism and provide entertainment for audiences and judges.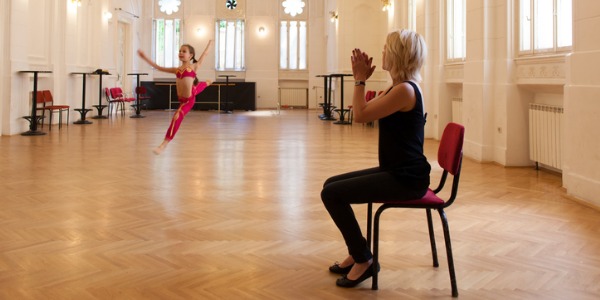 A large part of a choreographer's job is to make sure that the routine is pleasurable not only for the participants but for the audience and possibly judges, too. He or she must listen intently to the piece of music that is being used, and work out the timing and the feel of the different dance steps. A lot of time is spent inventing new dance moves and editing routines. They also work very closely with the dancers, teaching them by example and by spoken instruction.
A choreographer may spend weeks or months providing direction and encouragement to the dancers, directing practice, inventing and arranging the choreography, and of course making the necessary changes and tweaks to perfect the dance. Needless to say, there is endless practice involved. A choreographer needs to make sure that the dance is perfect for the audience to see.
Choreographers teach more than just dance steps, they also help actors and singers develop their characters, selecting rhythm and pacing to enhance their performances. Most celebrities have a choreographer to create their signature visual image. This makes them a huge influence on every aspect of the mainstream spotlight. Choreographers need to have a very keen sense of who they are as an artist, and also what their target audience needs to see.
What is the workplace of a Choreographer like?
Choreographers are found in an array of positions around the world. Many are instructors at schools or universities. Some expert choreographers run their own business as freelancers. Some create dance routines for music videos and films. They are even used to create routines for cheerleading and skating competitions.
Choreographers are also known as:
Dance Choreographer Dance Composer