CareerExplorer's step-by-step guide on how to become a clinical psychologist.
Step 1
Is becoming a clinical psychologist right for me?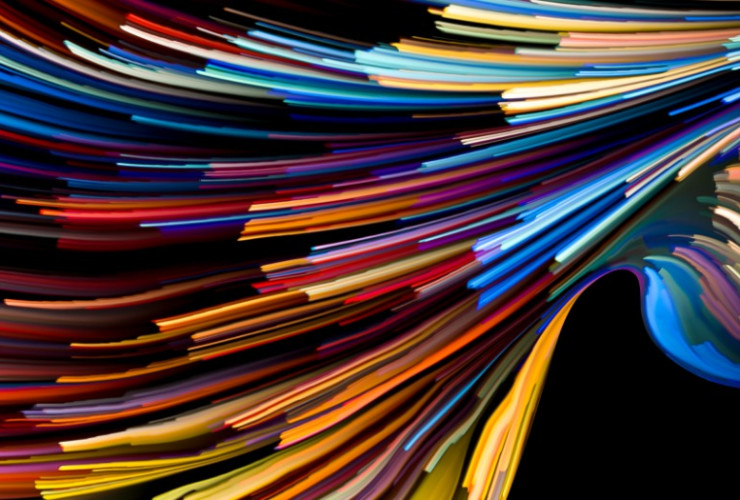 Step 2
Bachelor's Degree
An undergraduate degree in psychology typically fulfills the admission requirements for a doctoral program in clinical psychology. However, many graduate programs also admit students with a Bachelor's in a related field, provided they have completed prerequisite coursework in research methods, abnormal psychology, and behavioral statistics. Because clinical psychology graduate programs are intensely competitive, students need to be vigilant about their GPA.
Step 3
Research Experience
Undergraduates who find work as research assistants will gain firsthand exposure to scientific methods, have opportunities to explore their research interests, and develop relationships with professors who can write letters of recommendation to accompany their graduate school applications. Some schools may offer independent study options and honors programs for students seeking supplementary research experience.
Step 4
Master's Degree / Doctorate Degree
Master's degree programs in clinical psychology exist; however, completing a Master's does not qualify students for licensure. Individuals who know that they want to work as a licensed clinical psychologist can find combined programs, resulting in a Doctorate degree. This educational path is quite common in the field and requires less time than completing distinct Master's and Doctorate degrees. The joint degree option may not be available to students who earned an undergraduate degree outside of psychology. To be accepted into graduate school, a high GRE (Graduate Record Examinations) score, letters of recommendation, and research experience are required.
Aspiring clinical psychologists whose objective it is to work in a clinical setting pursue a Doctor of Psychology (Psy.D.) degree. Those who intend to focus on research and work in academia generally earn a Doctor of Philosophy (Ph.D.) degree.
Step 5
Field Experience / Fellowship
Many schools offer post-doctoral fellowship programs that allow students to provide clinical services to both individuals and groups under the supervision of faculty. The seminars and clinical rotations of these programs usually take a year to complete and are designed to expose students to real-world situations and prepare them for licensure.
During this period, students should gather information about their state's licensing process. Some states have specific prerequisites concerning the number of hours of patient contact and work experience necessary for licensure.
Step 6
Licensure
To practise in the field, clinical psychologists must be licensed. Most states licensing requirements include graduation from an accredited doctoral program, completion of a set number of hours of supervised experience, and passing of the Examination for Professional Practice in Psychology (EPPP).
Step 7
Continuing Education
Many states mandate continuing education requirements that allow clinical psychologists to retain their license. The American Psychological Association (APA) maintains a list of approved courses.
Step 8
Certification
Certification increases job marketability and assures patients that their psychologist possesses the specialized skills needed in a particular area of practice. While certification is optional, some employers may require it.
The leading provider of certifications is the American Board of Professional Psychology (ABPP). To qualify for ABPP certifications, applicants must have a Doctorate degree from a program accredited by the American Psychological Association, a license to practise, and the required number of years of experience that qualify them in a particular specialty. Candidates must also pass applicable exams to be granted board certifications.
Frequently Asked Questions
What are Clinical Psychologists like?
Based on our pool of users, clinical psychologists tend to be predominately artistic people. Worth noting is that also based on our sample of 47 Sokanu users, clinical psychologists are as investigative and almost as social as they are artistic. Each of these traits is reflective of their work, which demands capacities to investigate and study their patients' cases; to be social and comfortable interacting with personalities of all kinds; and to be creative, imaginative, and indeed artistic when looking for solutions to disorders and dilemmas based in science.
Steps to becoming a Clinical Psychologist
Becoming a clinical psychologist involves a rigorous education path. But, perhaps even more challenging than this is the commitment that the career demands. To become accomplished and remain respected in the field, these professionals must dedicate themselves to ongoing research, collaboration, and continuing education.
How long does it take to become a Clinical Psychologist?
To become a licensed clinical psychologist, most individuals will spend between eight and twelve years in a higher education setting, followed by a post-doctoral training period of one or two years.
Should I become a Clinical Psychologist?
The work of navigating the human mind and finding solutions for individuals battling mental, social, and emotional afflictions is at best challenging and rewarding and at worst daunting. The decision to take on such an important and delicate vocation should not be made without careful consideration of its demands.
At a basic level, clinical psychologists should demonstrate competence in the following areas:
Communication Without doubt, the ability to convey information, impressions, and ideas is vital when dealing with patients and in research settings.
Active Listening Many disorders and problems are complex and not easily communicated, particularly when patients themselves do not understand what is going on. The capacity to pay attention, listen intently, and read between the lines is imperative to reach a diagnosis and determine the appropriate course of action.
Social Perception Patients' internal 'data' – their feelings and emotions – may sometimes be accessible only through thoughtful observation of non-verbal cues. While patients cannot always accurately or clearly express what is wrong, their behavior may provide clues to the factors affecting them. Clinical psychologists must be empathetic and perceptive to these clues.
Critical thinking Well-reasoned and logical thinking is the foundation both of patient care and of research. Diagnosing patients, developing treatment plans, designing experiments, and interpreting results all rely on the ability to examine problems from different perspectives and consider alternatives.
High-order analysis Sometimes, facts and information appear unrelated or random. Accomplished clinical psychologists are skilled at sorting through data to detect possible patterns and relevance.
Teaching When introducing new or complex concepts to patients or colleagues, clinical psychologists need to be able to explain not just the 'what,' but also the 'how' and the 'why' of an issue.
Advocacy Putting patients' interests first may require that clinical psychologists convince them of ideas with which they initially disagree. This may involve finding creative solutions when traditional approaches fail. The dedicated psychologist is first and foremost a patient advocate.
Sound judgement Clinical psychologists invariably face dilemmas. Not all circumstances are simple, straightforward, or dichotomous. In fact, most of them are not and require carefully considered decisions informed by clinical knowledge and compassion.
Scientific reasoning Even outside of the research realm, the work of clinical psychologists is rooted in scientific principles and concepts. The mastery of these doctrines and the skill to apply them to patient treatment are crucial to practising in the field.
How to become a Clinical Psychologist
Without exception, U.S. states require that practising clinical psychologists hold a Doctorate degree. Generally, it is expected that students will earn a Master's before entering a doctoral program; however, some universities combine the two degrees. In most cases, for students to be admitted to a doctoral program without a Master's, they must have an exemplary educational record. Admission is based on evaluation of candidates' coursework, experience, and standardized test scores.
Prospective clinical psychologists have an option to earn either a Ph.D. or a Psy.D. Both degree programs require coursework, an internship, and a dissertation of original research. The Ph.D. or Doctor of Philosophy degree is typically pursued by individuals wishing to conduct research, to practise in the field, and/or to teach. The Psy.D. or Doctor pf Psychology degree is designed for those focused on establishing a clinical practice. Both of these educational paths include a supervised internship.
To practise and provide direct therapeutic services in the U.S., clinical psychologists must be licensed by the state in which they are employed. To be granted a license candidates must possess a Doctorate from a regionally accredited or government chartered program. In some cases, the program must also be accredited by the American Psychological Association (APA). Candidates for license must also have one or two years of post-doctoral training and experience.
A major component of the licensure process is the Examination for Professional Practice in Psychology (EPPP). Once licensed and practising, psychologists can apply for certification through the American Board of Professional Psychology (ABPP).
The specific competencies that a clinical psychologist must possess depend to some extent on his/her area of specialization. The Examination for Professional Practice in Psychology, however, tests knowledge in the following areas:
 Biological bases of behavior  Cognitive-affective bases of behavior  Social and cultural bases of behavior  Growth and lifespan development  Assessment and diagnosis  Treatment, intervention, prevention, and supervision  Research methods and statistics  Ethical, legal, and professional issues
Clinical Psychology sub-disciplines / specializations:
Child Psychology Professionals in this specialty work with patients in infancy, childhood, and adolescence. They apply scientific methods designed to understand the cognitive functions and emotional needs of their young patients. Among the common issues they treat are learning disabilities, anger management, developmental disorders, and emotional and physical abuse.
Health Psychology Health psychologists take a biopsychosocial approach when treating patients. They identify and examine how biological and social factors can impact psychological health. Their focus areas include illness, injury, harmful behavior, worrisome thoughts and beliefs, and stress.
Neuropsychology Neuropsychologists study how psychological behavior is affected by brain and central nervous system function and anatomy. Much of their work involves diagnosing and treating traumatic brain injury, stroke, Alzheimer's disease, Parkinson's disease, and learning disabilities.
Geropsychology Geropsychologists specialize in the mental wellbeing and the all-round physical, emotional, and social health of older adults. They commonly treat depression, cognitive dysfunction, and chronic illness. When working with older patients with progressive conditions such as Alzheimer's or Parkinson's, geropsychologists and neuropsychologists typically collaborate to complete psychological evaluations and determine treatment methods.