What is a Clinical Research Coordinator?
Clinical research coordinators conduct clinical trials in the medical world.
They make it possible for great strides to be made in the medical world by providing accurate proof of medical advances. Clinical trials can be performed in all areas - from basic preventive care to curing diseases and everything in between.
What does a Clinical Research Coordinator do?
Clinical research coordinators are involved in supervising all successful drug trials and medical research. They must gather patients for medical and drug trials by recruiting them and screening them to be sure they fit the guidelines of the trial. They must also ensure that the materials and supplies used in the trial are kept safe before and during the trial, as well as all documents recorded during the trial period.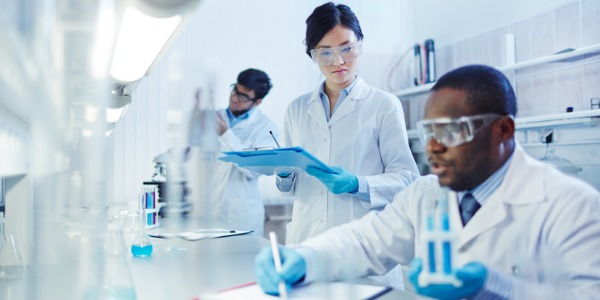 Coordinators are responsible for ensuring the trial meets all regulations including those regarding safety, government rules and regulations, and company or hospital ethics. The patients are kept track of by the coordinator in terms of health and progress, and the results are reported to the company. Coordinators may need to find funding for their research, whether through private funds or grants.
Clinical research coordinators have to not only apply for and attain the grants and funding for the research, they must also figure out an amount for the funding they require.
Cost analysis is a large part of this job, as the coordinator must put together a budget that includes how much the research will cost, as well as payroll, travel (for both professionals and subjects), supplies, technology (including internet, fax, and telephone costs), pharmacy costs, and other costs that will affect the budget of the trial.
In order to find subjects for the trials, clinical research coordinators must decide if there are enough willing participants that fit the description of patients necessary for the trials. Once this has been determined, the coordinators agree to take on the project and hire their research team.
The coordinator is responsible for overseeing the work of their research team during the entire trial process. They make sure that all members of the research team are in compliance with rules and regulations that must be followed during the process of conducting a clinical trial. They are 'the organizers' in the research lab; enabling quality clinical trials to be completed with selected subjects, organized information, and accurate reports.
Clinical research coordinators must also keep a careful eye on subject care. Patients that participate in clinical trials must be given excellent medical care and evaluation to identify any adverse effects clinical trial treatments may have on their person.
What is the workplace of a Clinical Research Coordinator like?
Research coordinators work mainly in clinical research facilities. The workplace is a team environment, with clinical research coordinators working closely with the team of clinical research associates they are responsible for overseeing.
Clinical research coordinators also work closely with the principal investigator of their research facility to make sure the trial follows all ethical guidelines.
Clinical Research Coordinators are also known as:
Clinical Research Manager Clinical Program Manager Clinical Research Associate Clinical Program Coordinator Clinical Research Administrator Clinical Trial Conductor