What is a Food Batchmaker?
A food batchmaker typically works at a food manufacturing facility where large batches of food products are made.
They carefully follow recipes, select and weigh ingredients, and record timings, temperature, and ingredients used.
What does a Food Batchmaker do?
Food batchmakers observe gauges to ensure that the temperature is within the specified limits, adjust valves to control temperature, and operate switches and knobs to control equipment including salt pumps, discharge pipes, extruders, and beaters.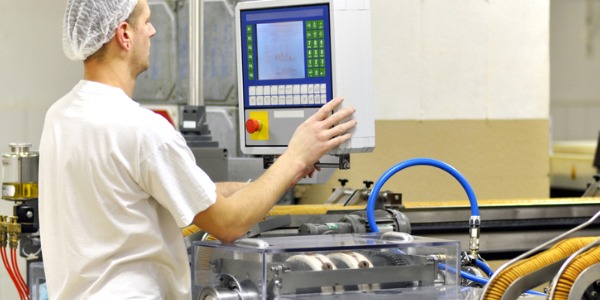 Equipment needs to be monitored in order to detect malfunctions such as plugging or leaks. They also operate the equipment to process ingredients per formulas and recipes, and report malfunctions and undesirable taste to their supervisors.
Food batchmakers evaluate information to ensure compliance with standards and if there are any changes to be made — such as change to quantities, sizes, materials, costs, and time — they ensure the changes are done.
Much physical activity is required, including handling, stooping, walking, balancing, lifting, and climbing. Products typically are manipulated by rolling, pulling, cutting, casting, spinning, kneading, spreading, and separating. Food can be chilled, frozen, baked, cooked, dried, mixed, ground, or sliced. Food samples must be tested for butterfat content, acidity, and moisture content.
The final product will be inspected, graded, and packed. Other duties include cleaning, sterilization, and inspection of vats and processing areas. Equipment and materials will have to be inspected as well.
What is the workplace of a Food Batchmaker like?
Work takes place in spaces specifically designed for food processing. The working week is usually 40 hours. To discover whether a workplace is good, inquiries can be made as to turnover rates and the hours required.
The environment could be hot, cold, slippery, wet, dusty, or noisy, depending on the product that is made. Workers must be able to work unsupervised, and night shifts are sometimes required.
Food Batchmakers are also known as:
Pasta Maker Cheese Maker Candy Maker Food Batch Maker Batch Maker