What is an Information Security Director?
An information security director is someone who is responsible for implementing, designing, managing and allocating all the technology security measures within an organization.
Information security directors have knowledge of technology strategy, enterprise architecture, and other security-related concepts similar to those of a CISO (Chief Information Security Officer). They report directly to a CISO and will assume the position of this executive role in smaller companies.
What does an Information Security Director do?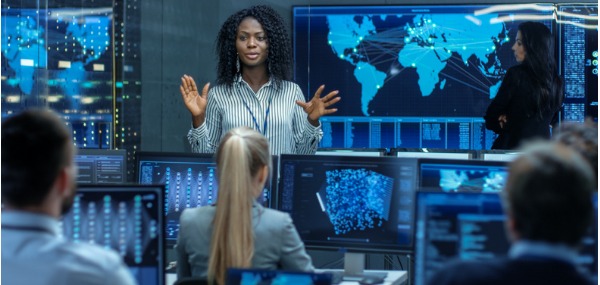 Information security directors are in charge of managing and overseeing every aspect of technology security measures throughout an organization. They perform a variety of tasks, relying on their wide-ranging experience and judgment in planning and accomplishing their goals. Examples of their responsibilities include establishing, planning, and administering policies, goals and procedures; initiating and implementing disaster discovery programs; leading and directing the work of others; and taking care of budget and staffing matters.
Responsibilities of an information security director:
Manage security programs and supervise security departments
Allocate resources correctly and efficiently
Implement and maintain security policies and procedures
Keep an eye on security vulnerabilities and threats
Develop strategies to handle security incidents
Be involved in security investigations and recommended courses of action
Prepare financial forecasts and budgets for security operations
Participate in deployment of security technologies and program enhancements
Ensure policies, procedures and protocols are being executed
Provide leadership, training and guidance to staff members
Implement education programs on user awareness and security compliance
Prepare technical reports for executive management
Connect organizational requirements with security goals
Hire, review, and fire employees
What is the workplace of an Information Security Director like?
Information security directors are in charge of overseeing IT security measures throughout a variety of organizations and companies. They are responsible for every aspect of security, from protocols and incident response to staffing and budgets. A security director works at a management level and is more focused on the business end of things.
Information Security Directors are also known as:
Director of Information Security