What is an Information Security Manager?
An information security manager is responsible for protecting an organization's computers, networks, and data against computer viruses, security breaches, and malicious hacker attacks.
When an organization's information technology systems are disrupted due to these types of invasions, important and highly confidential information can be lost. Organizations can also lose a substantial amount of revenue and may face fines for failing to protect their data. Therefore, it is imperative that organizations have proper security measures in place.
What does an Information Security Manager do?
Information security managers play a key role in avoiding disasters by identifying any weak areas that might make information systems vulnerable.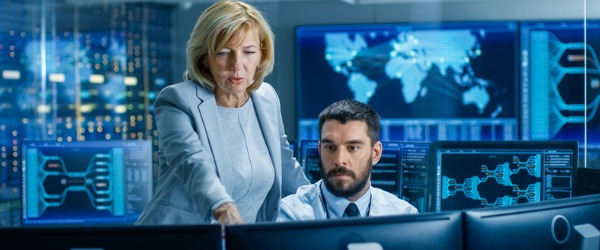 They assess an organization's security measures such as anti-virus software, passwords, and firewalls in order to identify any areas that might make information systems vulnerable to attack. They also analyze reports generated by the monitoring system to identify anything that may indicate a future risk.
Information security managers also manage backup and security systems, look after the recovery of data in disaster situations, and oversee security violation investigations. Often, simulated attacks are carried out in order to test the efficiency of the security measures that are in place.
Information security managers also provide training for employees, explaining security risks as well as the need for using strong passwords and protecting data when using mobile devices outside the office. Based on seniority and job function, employees and managers are typically given different levels of access to company data.
What is the workplace of an Information Security Manager like?
The majority of information security managers work full-time in an office setting. As well as overseeing an in-house team, some managers must also supervise workers who telecommute.
Overtime hours are often required, as the nature of this type of work requires information security managers to continue working until the problem has been resolved.
Information Security Managers are also known as:
Information Systems Security Manager IT Security Manager