What is an Insurance Sales Agent?
Insurance sales agents help insurance companies generate new business by contacting potential customers and selling one or more types of insurance. They explain various insurance policies and help clients choose plans that suit them; such as property and casualty, life, and health and long-term care.
Although most insurance sales agents work for insurance brokerages selling the policies of several companies, some work directly for a single insurance company.
What does an Insurance Sales Agent do?
Life insurance agents specialize in selling policies that pay beneficiaries when a policyholder dies. They also sell annuities that promise a retirement income. Health and long-term care insurance agents sell policies that cover the costs of medical care and assisted living services in old age. They may also sell dental insurance and short-term and long-term disability insurance.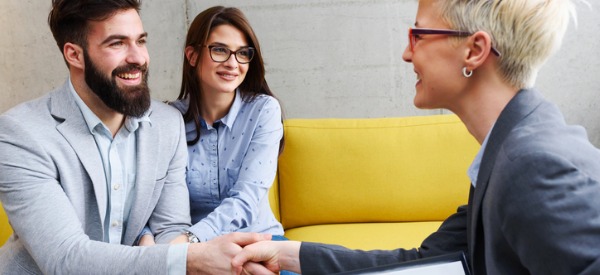 Property and casualty insurance agents sell policies that protect people and businesses from financial loss resulting from automobile accidents, fire, theft, and other events that can damage property. For businesses, property and casualty insurance also covers injured workers' compensation, product liability claims, or medical malpractice claims.
Insurance sales agents typically do the following:
Call potential clients to expand their customer base
Interview prospective clients to get data about their financial resources and discuss existing coverage
Explain the features of various policies
Analyze clients' current insurance policies and suggest additions or changes
Customize insurance programs to suit individual clients
Do administrative tasks, such as keeping records and handling policy renewals
Help policy holders settle claims
An increasing number of insurance sales agents offer their clients comprehensive financial planning services, especially for clients approaching retirement. These services include retirement planning, estate planning, and help in setting up pension plans for businesses. In addition to offering insurance, these agents may become licensed to sell mutual funds, variable annuities, and other securities. This practice is most common with life insurance agents who already sell annuities, but many property and casualty agents also sell financial products.
Many agents spend a lot of time marketing their services and creating their own base of clients. They do this in a variety of ways, such as making 'cold' sales calls to people who are not current clients. They also find new clients through referrals by current clients. Keeping clients happy so they recommend the agent to others is a key to success.
What is the workplace of an Insurance Sales Agent like?
Most insurance sales agents work in offices, although some may spend much of their time traveling to meet with clients. Their work environment may vary depending on the type of company that employs them. Since some agencies are small, agents may work alone or with a few others.
Insurance sales agents usually determine their own hours of work and often schedule evening and weekend appointments for the convenience of clients. Some meet with clients during business hours and then spend evenings doing paperwork and preparing presentations to prospective clients. Most agents work full time and some work more than 40 hours per week.
Insurance Sales Agents are also known as:
Insurance Agent Insurance Broker