What is a Judicial Law Clerk?
A judicial law clerk provides assistance to a judge by researching and analyzing complex legal issues. This position typically lasts one to two years, and is an excellent way to transition from law school into practicing law.
Judicial law clerks have an advantage in the job market due to their increased knowledge of the law and court system. More importantly, the contacts and relationships that are developed during this time are invaluable.
What does a Judicial Law Clerk do?
Duties of judicial law clerks may include legal research, preparing documents, proofreading, and cite checking, as well as some administrative tasks that help judges meet their obligations.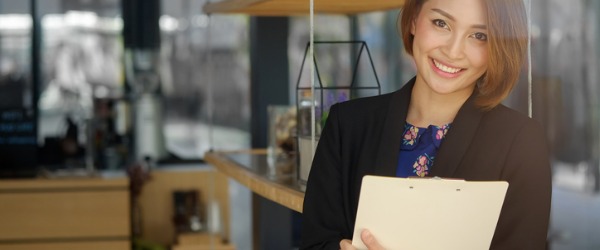 Responsibilities will vary, as they will be specific to the judge they work for, as well as to the type of court they serve.
Judicial law clerks that work within a trial court (a court that deals directly with litigants) assist with disputes, settlements, and trials. They often have to confer with litigants about cases and will be a judge's public figure when dealing with the general public. They also communicate with staff, in and out of the courtroom, as well as help to watch over courtroom proceedings, which may include organizing exhibits to be used during trials. Law graduates interested in understanding the litigation process would do well to pursue a clerkship within a trial court.
If a law graduate is more interested in researching and reviewing rather than having contact with litigants, pursuing a clerkship within an appellate court (or an appeals court) would be more beneficial. While a trial court hears cases and reviews evidence and testimony to determine the facts of the case, the appeals court will examine whether the trial court made the correct legal determinations. Duties for these judicial law clerks would include reviewing records from the trial court, researching applicable laws, and drafting opinions for the judge.
What is the workplace of a Judicial Law Clerk like?
The judicial law clerk position is a prestigious one, and as such, highly sought after and very competitive.
The competitiveness is due to what judicial law clerks can expect in terms of future career growth. For example, they are often recruited for elite law firms with big salaries and other high-ranking, high-paying positions within the legal system.
Judicial law clerks will have their own office space within a courthouse, close to the judge they are assigned to. They can be found working within the judge's chambers and the courtroom.
Frequently Asked Questions
What is the difference between a paralegal and a judicial law clerk?

A paralegal is under the guidance of a lawyer, and assists with many legal responsibilities. They help prepare cases and handle many of the administrative tasks involved with pursuing claims, as well as conduct research and execute orders from the lawyer in relation to a case. Paralegal training programs typically offer classes that resemble the first year or two of law school.

A judicial law clerk is a legal professional who works for a judge. They help with legal research and determine legal options in a case. Judicial law clerks have typically completed law school, and get their start as a judicial law clerk. Law students compete intensely for summer judicial law clerk positions since law firms use these temporary slots to fill their future attorney job openings.
Judicial Law Clerks are also known as:
Law Clerk Judicial Clerk