What is a Physician Assistant?
A physician assistant is a medically trained professional who works under the supervision of a physician, and has the ability to examine, diagnose, and treat patients.
Some physician assistants specialize in a particular area, such as pediatrics, geriatrics, or emergency care, where they can assist physicians with procedures and advanced medical techniques. They are also able to prescribe medication, suture small wounds, interpret medical tests, and prepare splints or casts. In rural or underserved areas, physician assistants are often a patient's first contact for medical care.
What does a Physician Assistant do?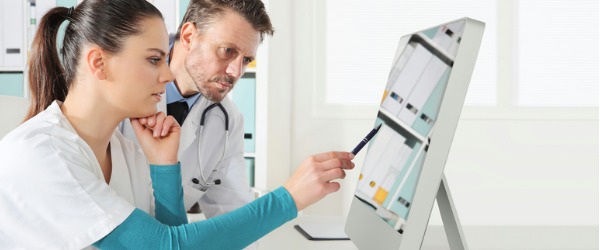 Under the supervision of a physician, a physician assistant provides high-quality health care services to patients and to the community. Their job description is as diverse as their supervising physician, and their role is regarded as critical to any health care team.
It is important to note that individuals who are more interested in patient care tend to gravitate towards becoming a nurse, or a nurse practitioner. People who are more interested in diagnosis and treatment gravitate towards becoming a physician assistant. It would be wise to decide ahead of time what role it is that you want, and take the path that will allow you to fulfill that role.
In some rural areas, where physicians are in shorter supply, physician assistants may act as primary care providers – as long as a licensed physician is available for consultation, either in person or remotely, as required by federal laws.
Physician assistants have a variety of responsibilities and duties that include:
Seeing patients
Conducting physical exams
Taking medical histories
Ordering tests
Interpreting tests
Diagnosing illnesses
Treating illnesses
Prescribing medication
Writing prescriptions
Developing a treatment plan
Giving counsel on preventive care
Making rounds in the hospital, clinic, or nursing home
Assisting in surgery
Performing procedures
Discharging patients
Doing clinical research
Common specializations include:
Internal Medicine
General Surgery
Thoracic Surgery
Family Medicine
Pediatrics
Gynecology and Obstetrics
Emergency Medicine
Geriatrics
Psychiatry
Orthopedics
What is the workplace of a Physician Assistant like?
A physician assistant can work in a doctor's office, a hospital, or for outpatient care centres. Work can be demanding, both physically and emotionally, but can also be rewarding when helping patients.
Most physician assistants work full time, are often on call, and may be required to work nights, weekends, and holidays.
Physician Assistants are also known as:
Doctor Assistant Doctor's Assistant Physician's Assistant