What is a Product Manager?
A product manager is someone who is responsible for the strategy and blueprint for a product or product line. They are the person who defines the 'why', 'what,' and 'when' of a product, and clearly communicates the business value to the product team so they can understand the purpose behind the new product or product release.
Product managers lead product teams from a product's conception through to its launch, and are behind the creative process of generating, developing, and curating new ideas. The job may also include marketing, forecasting, and profit and loss responsibilities.
What does a Product Manager do?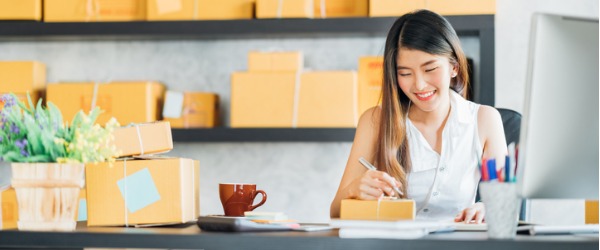 Product management is the intersection between business, technology and user experience. A product manager will scrutinize the market and competitive conditions and lay out a product vision based on customer demands. The product manager's role spans many activities - from strategic to tactical - and provides leadership within the company between different functions, most notably between engineering-oriented teams, sales and marketing, and support. Product management is above all else a business function, focused on maximizing business value from a product. Product managers should be focused on optimizing a product to achieve the business goals while maximizing return on investment.
Building great products is invigorating. Great products are built and adopted by customers when a group of committed, focused, and passionate team members play their positions to the best of their abilities. This starts with a strong product manager who feels a deep sense of responsibility for their role.
The following are some responsibilities and duties of a product manager:
laying out a product vision and strategy
clearly defining the business value to the product team
owning the strategy behind the product along with its roadmap
working with engineering to build what matters
planning for what their teams will deliver and when they will deliver it
owning the release aspect of the product
knowing when (and when not) to create a master release
managing features and dependancies in and across releases
managing releases with phases and milestones
owning ideation - the creative process of generating, developing, and curating new ideas
collecting, curating, and promoting the most relevant ideas into features
knowing which ideas should be promoted to features
ensuring key feedback and requests are integrated into product planning and development processes
defining the features and requirements necessary to deliver a complete product to market
leading the product team to success
articulating the 'what' and working with engineering to determine the 'when'
making product decisions and often is the lead resource for the rest of the organization when deep product expertise is required
supporting the organizations that help bring the product to market and working directly with customers
What is the workplace of a Product Manager like?
As companies grow, the product management role entails three or four functions: product strategy, technical product management, product marketing, and field marketing. It is a big job. In a small company, all of these functions are performed by one person. In large companies, they are performed by four departments. But they are all part of product management.
A good number of product managers report directly to the CEO, acting as his or her representative at the product level. For technology companies, particularly those with enterprise or B2B products, the product management job is very technical. This is why many product managers report to Development, or Engineering.
Frequently Asked Questions
What is the difference between a marketing manager and a product manager?

Product Manager
In order to build a well-designed and high-performing product, a business needs to have a comprehensive understanding of what the consumer wants. Targeting the right market, the right type of customer, as well as who the competition is in the space, is critical to survival. This is what a product manager excels at doing, and is worth his/her weight in gold for a business.

Product managers oversee the evolution of a product, from concept- to development- to market. Product managers find out the (not so simple) answers to the who, what, why, when, and where of a product and then create that product to directly answer customer needs. They also keep a company's brand ideals in mind as they align the product characteristics to match. Doing this greatly increases a company's chances of success since having this type of information can only mean creating tailored solutions for customers. A product manager will listen to the 'voice' of the market through research - this consists of gathering, testing, and analyzing data, getting direct customer feedback, and by using business intelligence through internal sales and customer service teams.

Marketing Manager
Marketing managers have different responsibilities in regards to presenting a product. Their focus is on strengthening the brand and boosting sales, which involves developing and implementing a profitable strategy to promote a product or a product line. They use various product marketing techniques (such as ads, email campaigns, webinars, presentations, etc.,) and they work with design, product, and sales teams to coordinate various processes and channels.

Although the two managing roles are different in many ways, they intersect and collaborate on a daily basis. Marketing and product managers work closely together with the goal of defining and delivering a great product to the customer.
Product Managers are also known as:
Product Development Manager