What is a Purchasing Manager?
A purchasing manager buys products for organizations to use or resell. They evaluate suppliers, negotiate contracts, review product quality, and often supervise purchasing agents and buyers. In smaller companies, the purchasing manager may also act as the agent or buyer.
What does a Purchasing Manager do?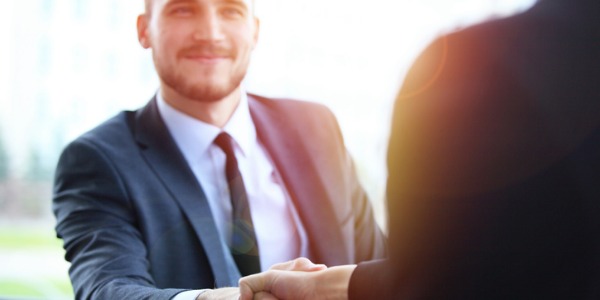 Purchasing managers typically do the following:
Evaluate suppliers based on price, quality, and delivery speed
Interview vendors and visit suppliers' plants and distribution centers to examine and learn about products, services, and prices
Attend meetings, trade shows, and conferences to learn about new industry trends and make contacts with suppliers
Analyze price proposals, financial reports, and other information to determine reasonable prices
Negotiate contracts on behalf of their organization
Work out policies with suppliers, such as when products will be delivered
Meet with staff and vendors to discuss defective or unacceptable goods or services and determine corrective action
Evaluate and monitor contracts to be sure that vendors and supplies comply with the terms and conditions of the contract and to determine need for changes
Maintain and review records of items bought, costs, deliveries, product performance, and inventories
Purchasing managers buy products, durable and nondurable goods, and services for organizations and institutions. They try to get the best deal for their organization - the highest quality goods and services at the lowest cost. They do this by studying sales records and inventory levels of current stock, identifying foreign and domestic suppliers, and keeping up to date with changes affecting both the supply of, and demand for, products and materials. They consider price, quality, availability, reliability, and technical support when choosing suppliers and merchandise. To be effective, they must have a working technical knowledge of the goods or services to be bought.
Evaluating suppliers is one of the most critical functions of a purchasing manager. Many organizations now run on a lean manufacturing schedule and use just-in-time inventories, so any delays in the supply chain can shut down production and potentially cost the organization customers.
Purchasing managers use many resources to find out all they can about potential suppliers. They attend meetings, trade shows, and conferences to learn about new industry trends and make contacts with suppliers. They often interview prospective suppliers and visit their plants and distribution centres to assess their capabilities. For example, they may discuss the design of products with design engineers, quality concerns with production supervisors, or shipping issues with managers in the receiving department. They must make certain that the supplier can deliver the desired goods or services on time, in the correct quantities, and without sacrificing quality.
Once purchasing managers have gathered enough information on the various suppliers, they sign contracts only with the suppliers who meet the organization's needs, and they place orders. Buyers who purchase items to resell to customers largely determine which products their organization will sell. They need to be able to predict what will appeal to their customers. If they are wrong, they could jeopardize the profits and reputation of their organization.
What is the workplace of a Purchasing Manager like?
Most purchasing managers work in comfortable offices. Travel is sometimes necessary to visit vendors, and purchasers for global organizations may need to travel outside the country.
Purchasing Managers are also known as:
Manager of Purchasing Purchasing Supervisor