What is a Radio Talk Show Host?
A radio talk show host is someone who works for a radio station and hosts a radio show by him or herself or with another host. Generally, the talk show host is not responsible for playing music, as this is the job of the disc jockey, but some hosts do play music as well. Radio programs could also include live or recorded guest interviews and feedback from the listening audience, so the host needs to be able to encourage people to share their thoughts and opinions while still retaining control over the show.
What does a Radio Talk Show Host do?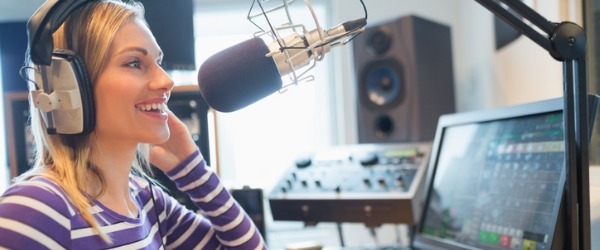 A radio talk show host may work by themselves or with a partner, as that gives them the chance to converse more easily on air. There are various types of radio shows that need hosts. An example would be a morning show, which would typically include a combination of traffic, news, weather, entertainment and general discussion with another one or two hosts, and may also include taking calls and interacting with listeners. Other examples of radio shows are political, entertainment or news programs. Every host usually has a guest that is an expert on the topic being discussed. It is the job of the host to ask questions, respond, and keep the show running smoothly while staying on topic and keeping it interesting and informative for the listeners. 
In some cases, a radio talk show may be offered later in the form of a podcast, where listeners can upload the show at anytime and listen at their convenience. If a show is a podcast only (and not featured on the radio), it can receive funding the way a radio talk show does — through advertising. 
A lot of work goes into producing a show that doesn't include talking with a guest. Some of these duties may be: 
operating program software and equipment
maintaining program logs
selling time to advertisers
recording commercials
organizing content
providing social media updates
making public appearances
What is the workplace of a Radio Talk Show Host like?
A radio talk show host spends a lot of their time in the sound booth, talking with their guests and producing the show. A host may start work at 5am or late at night, all depending on the type of show they host. When they are not in the booth, radio talk show hosts are researching for their next show, finding guests to have on the show, or recording commercials.
Radio Talk Show Hosts are also known as:
Radio Talk Show Announcer