What is a Recipe Developer?
Do you love to cook? Do you take simple recipes and somehow make them amazing? If you love to create in the kitchen, you may want to consider working as a recipe developer!
Recipe development is a key component in cookbooks, food magazines, and blogs. It involves creating a recipe from an idea or "from scratch."
Some recipe developers come up with new or improved recipes for individuals with specific health or dietary concerns, others are hired to come up with new recipes for restaurants or food manufacturers, or to develop recipes for websites or blogs.
What does a Recipe Developer do?
In order to cook well or become a great chef, an incredible amount of practice, time, trial, and error is required. Similarly, a great recipe is not developed overnight, but through a lot of incarnations until it reaches perfection.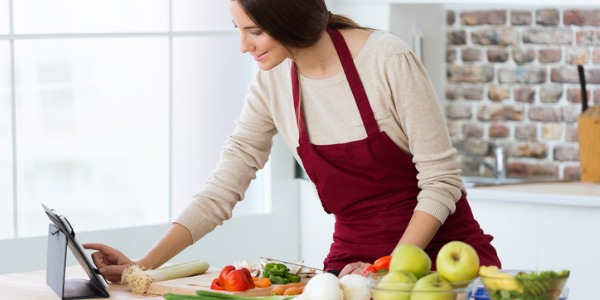 Recipe developers create great recipes by knowing how different ingredients react with one another, how they taste on their own, and what combinations will work and won't work.
By trying new approaches, altering ingredients slightly, or varying cooking times, new recipes can be created. Each time a blossoming recipe takes on a new version of itself, it gets taste-tested. After much trial and error, the absolute best version is kept. The recipe may be wanted for a cookbook, a restaurant menu, a special event, or a product intended for sale.
For some, recipe development is all about altering existing recipes. For others, it is letting inspiration take over when eating at a restaurant, then heading back to the kitchen to create their own version of the food they've just enjoyed.
Following food trends and new developments is a very important element in recipe development, and recipe developers need to be able to create clear and concise recipes keeping these trends in mind. Reading publications and attending trade shows and conferences help recipe developers keep up-to-date with new trends, ingredients, and cooking equipment.
What is the workplace of a Recipe Developer like?
Recipe developers can be chefs that create new menu items for restaurants. They may work for food manufacturers developing recipes using specific products. Nutritionists and dietitians may work as recipe developers at nursing homes, hospitals, and health organizations. Writers and food journalists can be recipe developers for food publications.
Other employment options may include creating and writing recipes for blogs, magazines, book publishers, or working in the culinary field. Recipe development jobs are typically freelance based.
Recipe Developers are also known as:
Recipe Inventor Recipe Creator