What is a Nutritionist?
Are you interested in nutrition? Would you like to help eat better in order to lead a healthy lifestyle or achieve a specific health-related goal? You may want to consider a career as a nutritionist!
A nutritionist is an expert in the field of food and nutrition. They work in many settings, including hospitals, cafeterias, nursing homes, and schools.
What does a Nutritionist do?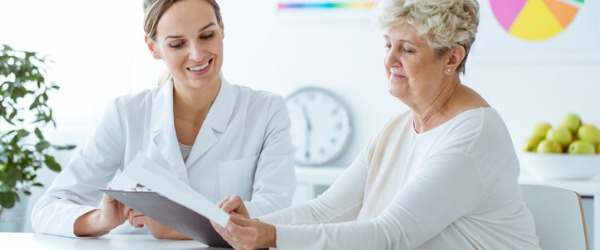 Some nutritionists provide customized information for specific individuals. For example, a dietitian or nutritionist might teach a patient with high blood pressure how to use less salt when preparing meals.
Others work with groups of people who have similar needs. They might, for example, plan a diet with reduced processed foods and sugar to help overweight people lose weight.
Nutritionists typically do the following:
Explain nutrition and what it can do for the client
Assess clients' health needs and diet
Develop meal plans, taking both cost and clients' preferences into account
Evaluate the effects of meal plans and change the plans as needed
Promote better nutrition by giving talks to groups about diet, nutrition, and the relationship between good eating habits and preventing or managing specific diseases
Keep up with the latest nutritional science research
Although all nutritionists do similar tasks, there are several specialties within the occupations. The following are examples of types of nutritionists:
Clinical Dieticians
Clinical dieticians provide medical nutrition therapy. They work in hospitals, long-term care facilities, and other institutions. They create both individualized and group nutritional programs based on the health needs of patients or residents. Clinical dieticians may further specialize, such as working only with patients with kidney diseases. They also may work with other healthcare professionals.
Management Dieticians
Management dieticians plan meal programs. They work in food service settings such as cafeterias, hospitals, and food corporations. They may be responsible for buying food and for carrying out other business-related tasks. They may oversee kitchen staff or other dieticians.
Community Dieticians
Community dieticians educate the public on topics related to food and nutrition. They often work with specific groups of people, such as pregnant women. They work in public health clinics, government and non-profit agencies, health maintenance organizations (HMOs), and other settings.
What is the workplace of a Nutritionist like?
Nutritionists work in hospitals, cafeterias, nursing homes, and schools. Some nutritionists are self-employed and maintain their own practice. They work as consultants, providing advice to individual clients, or they work for healthcare establishments on a contract basis.
Frequently Asked Questions
How long does it take to become a Nutritionist?

There are many paths to becoming a nutritionist, including self-education, a certificate program, an associate degree, or a bachelor's degree.

In the United Kingdom, Australia, most parts of Canada, and most U.S. states, the title of 'nutritionist' is unregulated. Therefore, the length of time required to enter the field can vary dramatically, depending on the credential earned:

Certificate – as little as a few weeks; up to one year
Associate Degree – two years
Bachelor's Degree – four years
Self-taught / self-proclaimed – indeterminate length of time
Should I become a Nutritionist?

Nutritionists use scientific knowledge to advise their clients on the effects of nutrition. It follows, then, that the role calls for a combination of science and people skills. Developing both starts with an interest in food and nutrition and an interest in counseling and helping others.

Melissa Adamski is an experienced dietician and nutritionist who works with the Nutrition and Dietetics Department at Monash University in Melbourne, Australia. She articulates the characteristics and abilities of nutrition practitioners:

It is important to be able to critically analyse scientific research and information. There is a plethora of information regarding nutrition, food, and health available; and people look to nutritionists to be able to correctly interpret this information. Being able to appraise and translate information for different audiences is crucial, as you need to help people gain access to the right information. Using current evidence for recommendations and remaining open minded to new research developments are essential. Strong communication skills are imperative, as well as the ability to balance your knowledge of nutrition and health with the unknown, and provide clear information to others.
What are Nutritionists like?

Based on our pool of users, Nutritionists tend to be predominately investigative people. Assessing health needs and answering questions about nutrition; developing individualized meal plans based on patient needs or health goals; monitoring client progress and adjusting meal plans as needed; studying information on eating habits, disease prevention, and healthy living practices – all of these aspects of the work that nutritionists do are at their core analytical and investigative.
Nutritionists are also known as:
Nutrition Advisor Health Nutritionist