What is a Restaurant Manager?
Would you like to work in the hospitality industry? Are you detail-oriented and organized? You may want to consider a career as a restaurant manager!
A restaurant manager is the 'face' of a restaurant. Their main responsibilities are to deal with customer service issues, ensure that the food quality coming out of the kitchen is the best it can be, organize work schedules for the staff, and ensure that everything runs as smoothly and profitably as possible.
What does a Restaurant Manager do?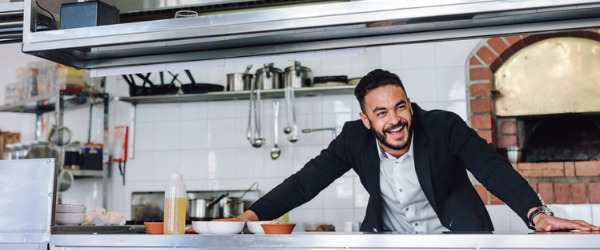 The duties of a restaurant manager may vary, depending on the business, but typically include the overseeing of food preparation, checking the quality and size of servings, ordering and organizing food and drink supplies, maintaining equipment, adhering to health and safety precautions, making sure the kitchen and dining areas are cleaned according to certain standards, keeping records for health inspectors, and solving employee and customer issues.
Sometimes duties will also include small details, such as ordering flowers or candles for the tables. In addition, restaurant managers are often responsible for interviewing, hiring, and supervising the training of new staff members, as well as organizing shifts, promoting good teamwork, paying staff, and dividing tips.
One extremely important skill restaurant managers need to cultivate is excellent customer service. At the end of the day, the aim of a restaurant is to give excellent customer service so that customers will return and also tell their friends and family about their positive experience.
Therefore, it is important that customers receive prompt service in a professional and friendly manner. The restaurant manager needs to have enough staff available so that customers don't wait unnecessarily. No matter how unreasonable the customers are, the manager needs to possess the expertise and patience to deal with any issue. It is their job to correct the existing problem and avoid any bad reviews.
Very often restaurant managers are owners of the business as well, which means they work closely with the chef, selecting recipes and compiling menus. Being the owner will also require a restaurant manager to be good at planning and balancing the budget, checking that everything is in order and that the accounts balance. In bigger businesses, they often plan marketing campaigns and strategies that help meet sales.
What is the workplace of a Restaurant Manager like?
Restaurant managers have a variety of work environments to choose from. These can include small family-owned restaurants, golf courses, resorts, or big international restaurants and hotel chains.
Restaurant Managers are also known as:
Restaurant Staff Manager Restaurant Customer Service Manager Front-of-the-House Restaurant Manager Health and Safety Restaurant Manager Quality Control Restaurant Manager