What is a Retail Salesperson?
A retail salesperson is a professional who is responsible for selling products or services to customers in a retail environment. They work in various settings such as department stores, boutiques, supermarkets, and electronic stores. The main duty of a retail salesperson is to assist customers in finding the products they need, answer their questions, provide guidance, and help them make informed decisions.
Retail salespeople are required to have a deep understanding of the products they are selling, including their features, benefits, and pricing. They are also expected to possess excellent communication skills, be knowledgeable about sales techniques, and have a friendly and approachable personality to provide an exceptional shopping experience to customers. In addition, they may also be responsible for tasks such as handling cash and credit transactions, stocking merchandise, and maintaining store cleanliness.
What does a Retail Salesperson do?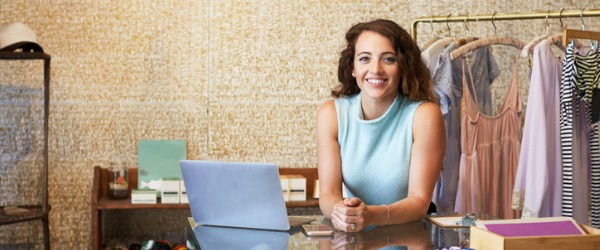 A typical day for a retail salesperson can vary depending on the store's size, location, and type of products or services they offer. However, some of the common tasks and activities that they may perform during their day are:
Greeting customers as they enter the store, and asking if they need assistance.
Assisting customers in finding the products or services they are looking for and answering their questions about product features, pricing, and availability.
Providing advice and guidance to customers on product selection and offering alternative options if the desired item is not available.
Handling cash and credit transactions, including operating the cash register, making change, and processing returns or exchanges.
Maintaining the store's cleanliness and ensuring that the merchandise is well organized and presented to customers.
Monitoring inventory levels and restocking shelves when necessary.
Attending training sessions or meetings to stay updated on new products, promotions, and sales techniques.
Collaborating with other team members to achieve sales targets and improve customer satisfaction.
Overall, a retail salesperson's day is focused on providing excellent customer service and meeting the store's sales goals while maintaining a clean and organized store.
What is the workplace of a Retail Salesperson like?
The workplace of a retail salesperson can vary depending on the type of store and the products or services they offer. Most retail salespeople work in a retail store or department store environment. They may spend the majority of their day on the sales floor interacting with customers, stocking merchandise, and ensuring that the store's shelves are organized and well-stocked.
Retail salespeople may work full-time or part-time and may have flexible schedules that include evenings, weekends, and holidays, depending on the store's operating hours. In some cases, retail salespeople may work in small boutiques or specialty shops, which can be more intimate and may involve a closer relationship with customers. On the other hand, they may also work in larger stores, such as supermarkets or big-box retailers, where they may have more specific responsibilities or be part of a larger team.
Retail salespeople can be required to stand for long periods of time and engage in repetitive tasks such as restocking shelves, which can be physically demanding. They may also be expected to work in a fast-paced and often high-pressure environment, particularly during busy periods, such as holiday seasons and promotional events. Retail salespeople are typically supervised by a store manager and may work alongside other salespeople and store personnel.
Retail Salespeople are also known as:
Retail Sales Associate Retail Sales Clerk Retail Sales Person Retail Clerk