CareerExplorer's step-by-step guide on how to become a social worker.
Step 1
Is becoming a social worker right for me?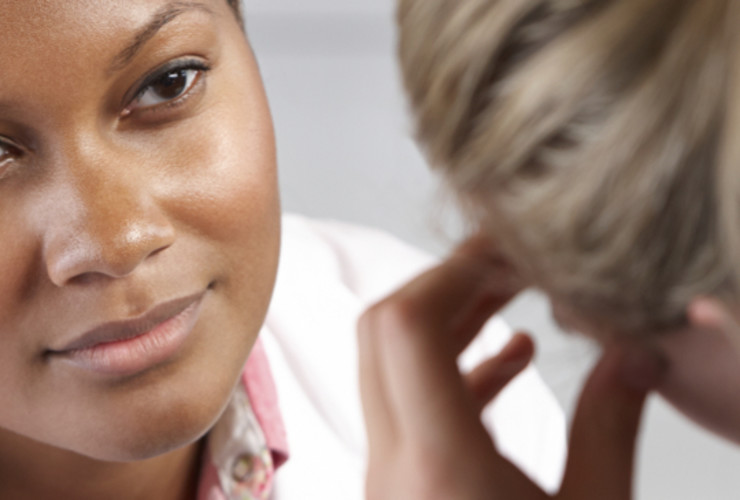 Frequently Asked Questions
How long does it take to become a Social Worker?
A bachelor's degree in social work (BSW) is not required to enter into a master's degree program in social work (MSW). In fact, a degree in almost any major is acceptable (which takes three to four years). However, coursework in psychology, sociology, economics, and political science are recommended.
A master's degree in social work (MSW) generally takes two years to complete. Some programs allow those with a bachelor's degree in social work to earn their MSW in one year. MSW programs prepare students for work in their chosen specialty and develop the skills to do clinical assessments, manage a large number of clients, and take on supervisory duties. All programs require students to complete supervised fieldwork or an internship.
Licensure varies by jurisdiction - all regions have some type of licensure or certification requirement. All require clinical social workers to be licensed. However, some regions provide exemptions for clinical social workers who work in government agencies. Becoming a licensed clinical social worker usually requires a master's degree in social work and two years or 3,000 hours of supervised clinical experience after graduation. After completing their supervised experience, clinical social workers must pass an exam to be licensed.
Are Social Workers happy?
Social workers rank in the 30th percentile of careers for satisfaction scores. Please note that this number is derived from the data we have collected from our Sokanu members only.
A passion for helping people can make social work an inviting field of work. There are very few jobs where one has the ability to make a difference and help others. Those that work as social workers get to advocate for the rights of others for a living. This type of work can often be rewarding and offers a different type of compensation and motivation than other professions.
However, the emotional toll that this profession takes is unmatched. It can be very frustrating and disappointing to see clients being held down by the legal system, or see resources that they need not readily available to them. Social workers sometimes find it difficult to maintain their level of hope and ability to make a difference when they are constantly dealing with these challenges.
Should I become a Social Worker?
There are hundreds of careers out there that will offer more money, more recognition and more thanks than that of a social worker. It takes a very special type of person to consider a career in social work - the type of person that has a combination of organizational skills, sensitive communication skills, and emotional resilience. Also needed is an intense motivation to make a difference in other people's lives.
If you are thinking that social work might be a field you may be interested in, here are a few pros and cons to consider before committing yourself:
Pros
Connecting With the Community
Social workers interact with their community by providing their clients access to resources, referring them to other professionals, and by connecting to individuals and families through counseling.
Making a Difference in Someone's Life
Social workers can dramatically change someone's living conditions, whether it be with housing, food, education, or literacy training. This is done through the resources they are able to provide.
Pursuing a Passion for Advocacy and Social Justice
Becoming a social worker is an effective way to help those who have not been born with the privilege that others have. Social work allows one to advocate for the needs of people who struggle for rights and resources, from the poor and homeless to the LGBT community, to immigrants.
Work Variety
Social workers are able to work in government departments, correctional facilities, family courts, social housing organizations, schools, community health centres, advocacy organizations, mental health clinics, hospitals, nursing homes, social service agencies, family service agencies, child welfare settings, the military, or in private counseling.
Job Security
There will always be communities that need resources and advocates, and social work degrees and licenses can be transferred from state to state within the United States.
Cons
Heavy Workloads and Odd Hours
Heavy workloads often add to the stress of the job, and with all the paperwork and difficult cases, many social workers are overworked. Some social workers work unsocial hours (for example, in the area of residential care), and those in other areas may need to be flexible about their hours in emergency situations.
Emotional Exhaustion
Being a social worker is not easy, especially when dealing with difficult circumstances. At times it is difficult to separate one's own personal life from the job, and can be emotionally draining. Maintaining boundaries between work and home life is crucial, as is building positive relationships with one's team and supervisor and seeking professional support from them when needed.
Compensation
Social workers are in this career for the love of making a difference in people's lives, not for the money. Social work is not one of the top earning careers, however it is a secure income, and many social workers can have an average financial life. The wages for social workers vary, making some positions more attractive than others when it comes to a paycheque. For example, social workers that work in hospitals or schools earn more than those working in community health centres and family services.
Deciding on whether or not a career in social work is for you takes a lot of thoughtful consideration. If, however, a passion for social justice and an interest in both your community and job security appeal to you, then social work may be exactly the career you've been looking for.
How to become a Social Worker
A bachelor's degree in social work (BSW) is the most common requirement for entry-level positions. However, some employers may hire workers who have a bachelor's degree in a related field, such as psychology or sociology. BSW programs prepare students for direct-service positions such as caseworker or mental health assistant. These programs teach students about diverse populations, human behaviour, and social welfare policy. All programs require students to complete supervised fieldwork or an internship. Some positions, including those in schools and in healthcare, frequently require a master's degree in social work (MSW). All clinical social workers must have an MSW.